After the team unveiled the name and logos a few weeks ago, the Florida Fire Frogs unveiled their uniforms yesterday. In the past days, the team lit the fire on Twitter by tweeting pictures with close ups of the uniform.

The uniforms were unveiled at the Osceola county fair. The team will sport three uniforms: an all white home uni, a gray road uni and an alternate uni with pinstripes.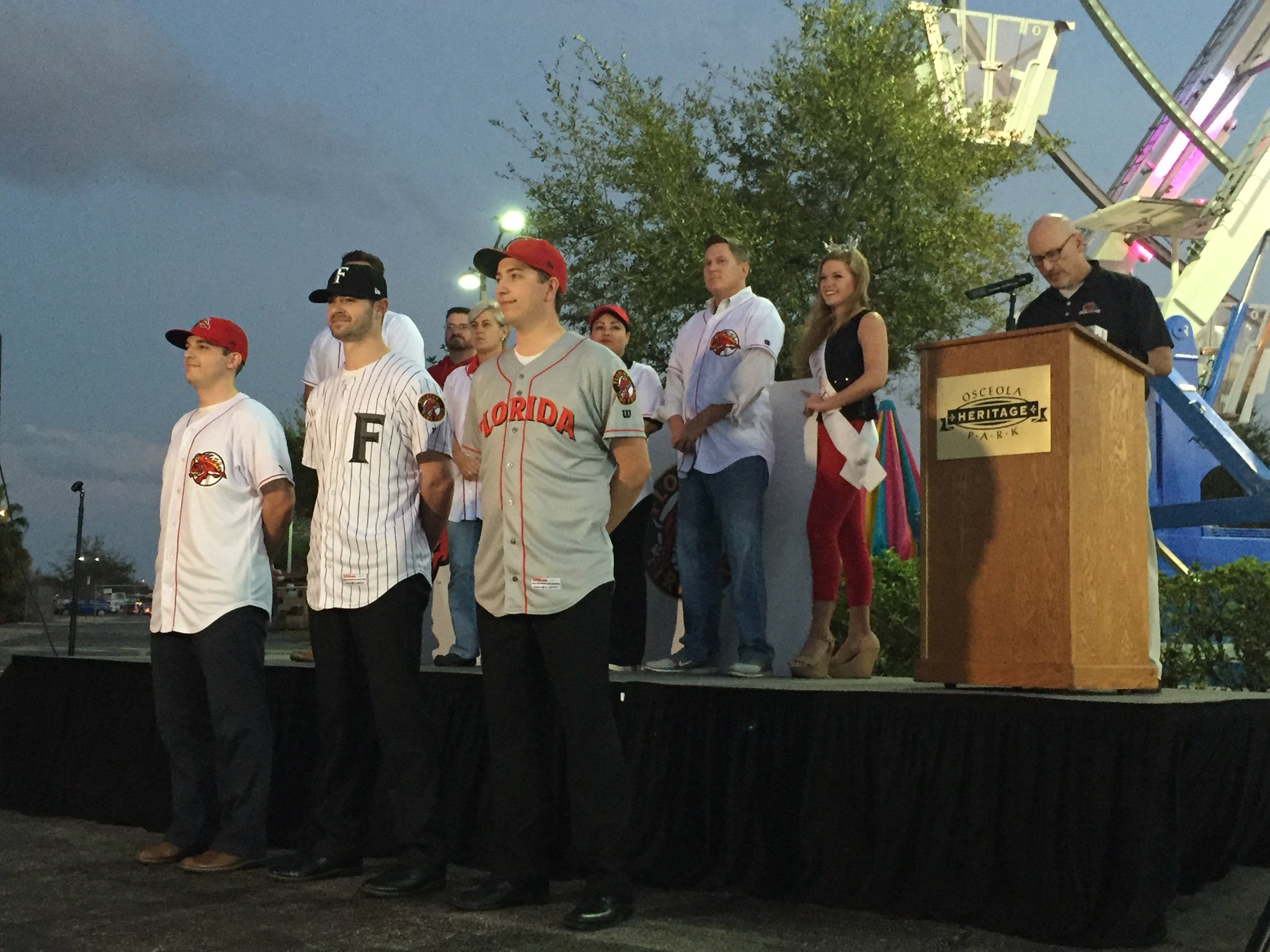 The all white home jersey sports a red fire frog at the background of a baseball on the left c
hest. A red piping is running up along the buttonholes around the neck down again.
The road jersey is sporting the word Florida on the chest and has the same red piping running along the
buttonholes. On the left sleeve, a Fire Frog logo is stitched.
The alternate jersey sports pinstripes and has the same
Fire Frogs logo on the left sleeve.
You can see the caps that will be worn with the specific jerseys at this link.
Personally, I am not sold on these uniforms. The caps were promising but the unis are rather disappointing. The gray road jersey is the best looking as far as I am concerned.
I think that more could have been done with the script and the logo. These uniforms are pretty sober. There is nothing wrong with that of course, but it is not my cup of tea.