If there is one player made famous by a novel and/or a movie, it must be Archibald "Moonlight" Graham. The obscure ballplayer played an important part in the novel "Shoeless Joe" and the movie that was made after the novel "Field of Dreams.
Graham was made famous for his one game in the 1905 season in which he did not get an at-bat. In the movie, "Moonlight" Graham states that he was sent to right field by John McGraw, manager of the New York Giants, in the ninth inning of the final game of the season. As he could not stand the thought of spending another year in the minors, he decided to hang up his spikes.
Quite often movies have a rather casual attitude to history and reality. It will not surprise you that that is the case with "Field of Dreams" as well. To give the story of "Moonlight" Graham, who is played by a sublime Burt Lancaster, some greater importance, his appearance is set in the final game of the season and he decides to call it quits as he cannot stand to spend another season in the minor leagues. In reality, Graham played his only game on June 29, 1905, not the final game of the season by far. Furthermore, Graham played in the minor leagues for three more years before hanging up his spikes.
As the Giants purchased his contract from the Binghamton Bingoes, he reported to the team on May 23, 1905. For more than a month, Graham was nothing more than a bench warmer. One can imagine that he must have felt very useless.
As only fragments of his career stats are available, it is hard to say if it justified that he only played (a part) of one game in the Majors. In 1904, Graham batted .272 with class B Manchester. In 1906, he combined for a .306 batting average with the class A Memphis Egyptians and the class B Scranton Miners. In 1907, Graham batted .285 with Scranton once more.
Like all of his nine siblings, Archibald finished a college degree. In his case a medical one at the University of Maryland in 1905.
In "Field of Dreams" it is said that Graham died in 1972, which is not correct as well.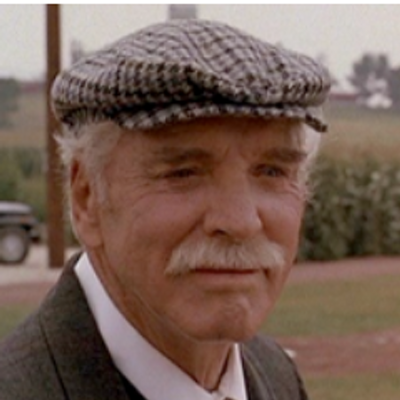 Graham died in 1965. Another flaw in the movie is the fact that the young Graham is batting right-handed. In real life, Graham threw right but batted left. According to SABR, he didn't play just one but two innings in his only MLB appearance. But of course, one inning sounds more dramatic.
Despite these flaws, "Field of Dreams" remains a great movie but due to these flaws, one tends to look at it in a completely different way.