Today, it is seventy years ago, that Bobby Thomson hit his world famous home run that clinched the NL pennant for the New York Giants.
The prelude to this piece of baseball history started in August 1951. The Brooklyn Dodgers had a comfortable 13.5 game lead over the New York Giants on August 11. But then the Dodgers started to lose games and things didn't go as smoothly as in the first half of the season. The Giants surged and won 16 games in a row from August 12 until August 27, cutting Brooklyn's lead to 6 games.

By September 20, the Dodgers had ten games left to play while the Giants had seven, and the Dodgers had a 4,5  game lead, making a pennant win appear imminent. However, the Giants won their last seven games, and the Dodgers needed to defeat the Phillies in the final game of the season to force a playoff; they did so by winning 9–8 in 14 innings, leaving both the Dodgers and the Giants with a record of 96–58.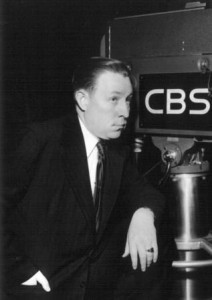 In this three game playoff, the Giants had the home field advantage. Game 1 was won by the Giants 3-1. In the second game, at Ebbets Field, the Giants were blown away by the Dodgers 10-0. In the rubber game at the Polo Grounds, the Dodgers had a 3-1 lead, entering the bottom of the ninth. Don Newcombe, who had pitched eight superb innings, limiting the Giants to only one run, gave up consecutive singles to Alvin Dark and Don Mueller. With one out, Whitey Lockman doubled to left-center field. Driving in Alvin Dark and advancing Mueller to third. Chuck Dressen decided to replace Newcombe with Ralph Branca, who had started game 1 and had only a 1-day rest.
The first batter he had to face was Bobby Thomson, who drove the ball over the (very) short left field wall on a 0-1 offering, leaving the Brooklyn Dodgers heartbroken once again.

The radio announcer of the New York Giants, Russ Hodges, went bezerk.
The Giants moved on to the World Series to face the New York Yankees and lost to the Bronx Bombers 4-2 in what would be the Yankees' third of a five year World Series win streak.

Years later, it would become clear that the Giants cheated their way to the World Series as they had a telescope in their clubhouse to steal the signs of the opponents catchers. They would signal the asked pitches to the Giants dugout with an electric buzzer system. The sign stealing started on July 20 and they got back from a hopeless position, going 50-12 In their final 62 games.