On this day in 1990, the very first father and son combo played together on the same team. Throughout the history of MLB, there have been many fathers and sons in the game, but until this day, no father and son played on the same team.
Of course we are talking about the Griffeys. Ken Griffey Jr. already played for the Seattle Mariners. His father, Ken Griffey Sr. played for the Cincinnati Reds after some wanderings. But in August of 1990, he requested his release, which the Reds granted him. Sr. then signed with the Seattle Mariners, where he debuted on August 31st.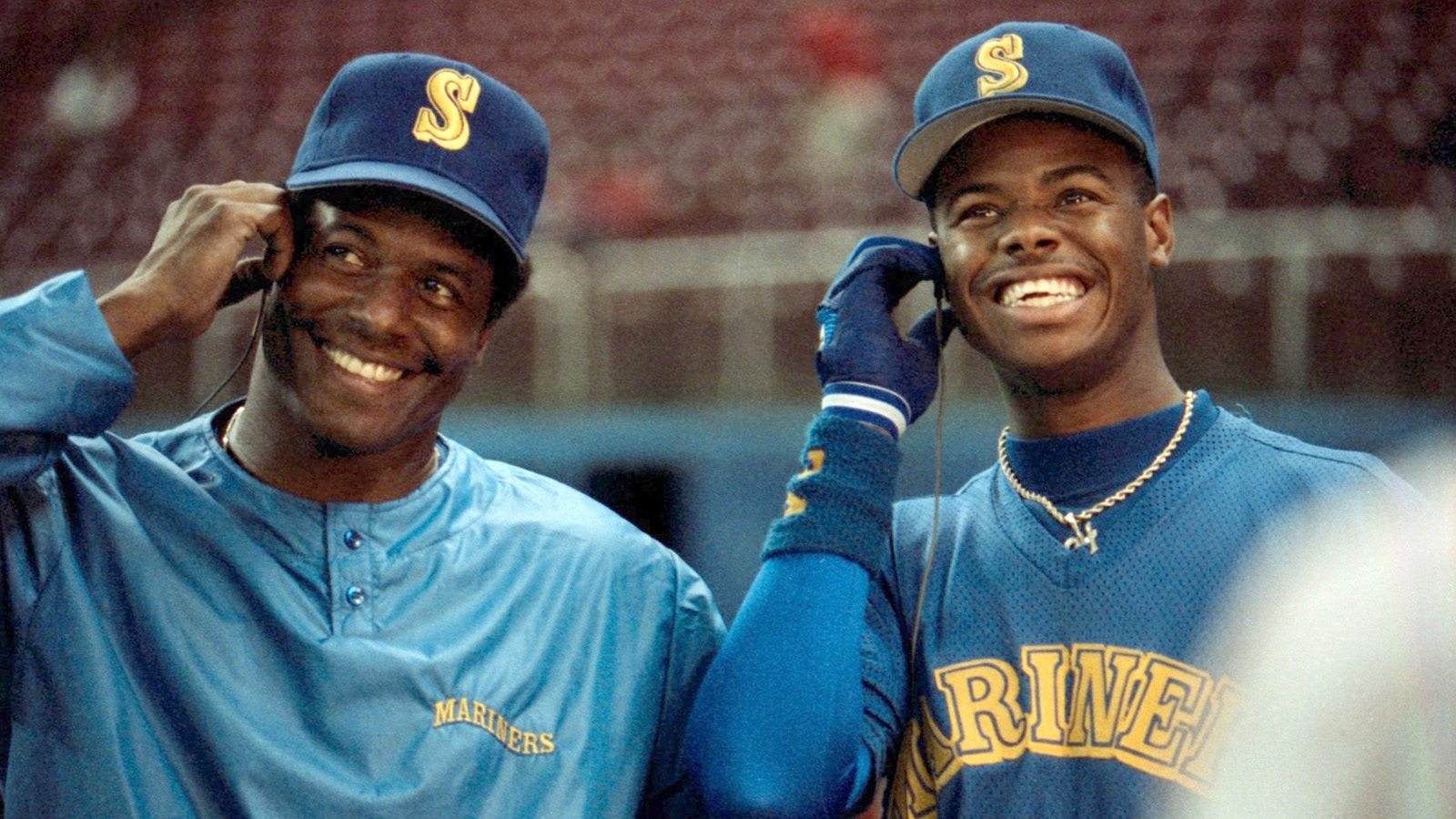 Griffey Sr. played left field and batted second, while Junior played center field as usual, and batted third. They hit back-to-back singles in the bottom of the first, becoming the first father-son combo to do so. Fourteen days later, the Griffeys also became the first father-son combo to hit back-to-back home runs. 
Ken Griffey Sr's career with the Mariners would not last long. After playing twenty-one games with the team in 1990, he only played thirty with them in 1991. He would retire on May 31st of that year.