Today, 67 years ago, six MLB owners but two voted against Bill Veeck's plan to move the ailing St. Louis Browns to Baltimore. This signaled the end of Veeck as the owner of the St. Louis Browns.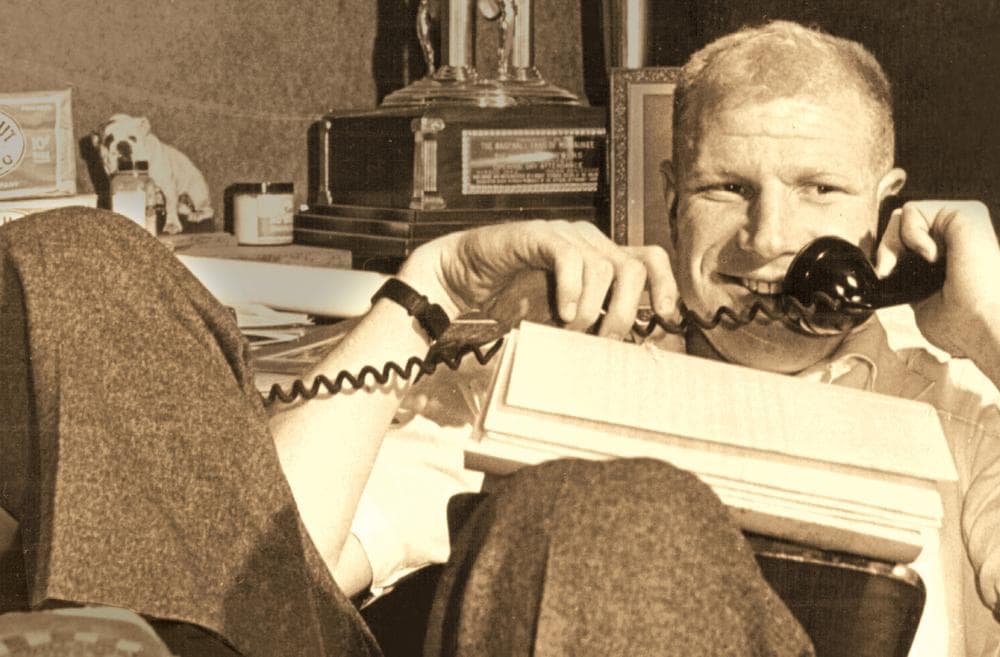 Through the decades, the St. Louis Browns served as the doormat of the American League. In the 51 years of existence, the Browns only had eight winning seasons. In 1944, the team made it to the World Series where it lost to cross-town rival Cardinals, the club ended in the bottom half of the American League most of the time. As a result, fans stayed away and the club had trouble staying afloat.
Next to being the owner of the Browns, Veeck also was a promoter, something the Browns needed. For example,  in 1951, Veeck hired three feet and seven inches tall Eddie Gaedel to a contract. As a publicity stunt, Gaedel got one at-bat in which he drew a walk and was replaced by pinch-runner Jim Delsing. The next day, American League president Will Harridge denounced the stunt as a mockery of the game and voided Gaedel's contract.
Only five days later, Veeck was at it again. He introduced "Grandstand Manager's Day," in which fans were given placards that told manager Zack Taylor whether the team should steal a base, bunt or change pitchers. With Taylor sitting back in a rocking chair, Veeck and the fans skippered the Browns to a 5-3 victory over the Philadelphia Athletics.
The American League owners didn't like Veeck's style. As a result, six of them voted against a possible move of the Orioles to Baltimore. Veeck would sell the club to a group from Baltimore but he would remain principal owner with 40% of the shares. The way the American League owners voted was a signal for him they wanted him out of baseball. As a result, he sold the complete franchise to the Baltimore group that moved the team to the city and named it after the team that eventually became the Yankees, the Orioles.
Veeck would not stay away from baseball for a very long time. He would return as of a group that bought the Chicago White Sox in 1959.