The Appalachian League's Burlington Sock Puppets have found their 2021 manager. Former MLB pitcher Black Jack McDowell will be at the helm of the collegiate wood bat team.

The 1993 Cy Young Award Winner, 3x All-Star, Former 5th Overall Draft Pick and College World Series Champion, has some experience as manager as he managed the Ogden Raptors (former Dodgers farm team in the Pioneer League) and in the Arizona Fall League.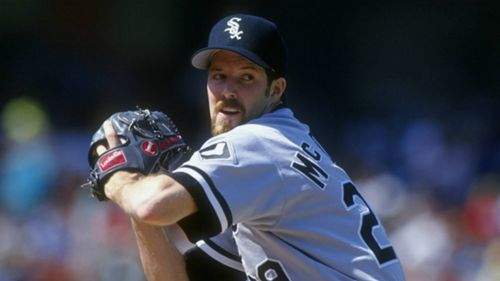 In a comment, McDowell stated: "As a lifelong participant in the game of baseball, as both a coach and a player, I am thrilled to be managing the Burlington Sock Puppets this summer. It is fulfilling to coach players looking to improve their skills and knowledge of our game. This opportunity is meaningful for me, and I cannot wait to impact the lives of countless collegiate baseball players in the Appalachian League this year. It is going to be a positive and fun season!" 

In twelve seasons of Major League Baseball, McDowell posted a lifetime 3.85 ERA. He pitched seven seasons for the Chicago White Sox (3.50 ERA), one season for the New York Yankees (3.93), two for the Anaheim Angels (5.68) and two years for the Cleveland Indians (5.11).

The 55-year old righty, most recently served as the first-ever head coach at Queens University in Charlotte, N.C., from 2018-2019.