Two teams in the South Atlantic League will adopt new looks for the 2016 season, though it must be said that the change of both teams looks is very small.
The West Virginia Power will sport new logos on their road caps and alternate home caps. Once again Brandiose from San Diego was the designer of he new logo. But in
my humble opinion that company has done better jobs in the past.
Perhaps the team woke up after the New York – Penn League's West Virginia Black Bears came up with a very recognizable WV logo on their cap. The current home cap logo of the Power, a Pittsburg A Full Season team, was very hard recognizable as WV, as you can see on the right. In fact the comment of the Power's executive vice president confirms what I wrot above: "We wanted to add a new team mark that stood out to designate where we are from," said Ken Fogel, West Virginia Power executive vice president. "Several Major League franchises have logos that inspired this design, which blends the "W" and "V" in West Virginia and adds a custom flair for the Power. It will help boost our brand even further."
Next to the Power, the Charleston Riverdogs (Yankees Full A Season team) will sport new logos for the 2016 season. The logos itself are not shockingly
different. Fans who know the current logo will see the similarities immediately. In fact the RiverDogs only fine tuned their logo. But next to the fine tuned logo there comes a new uniform that is significantly different than the previous one.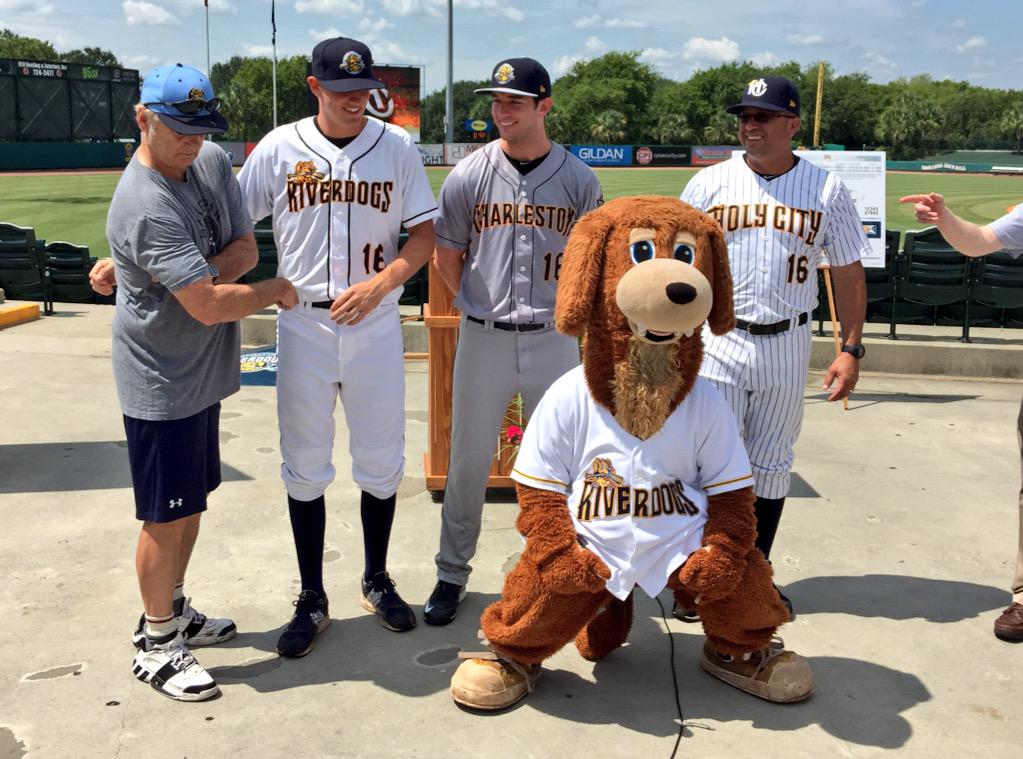 A new piece in the set of logos is the dog head leaning on a crescent moon, the symbol of South Carolina. Also new in the set of logos and the uniform is the name Holy City. Charleston's nickname is Holy City because of the many churches (about 400) that are towering above the rather low skyline of the city.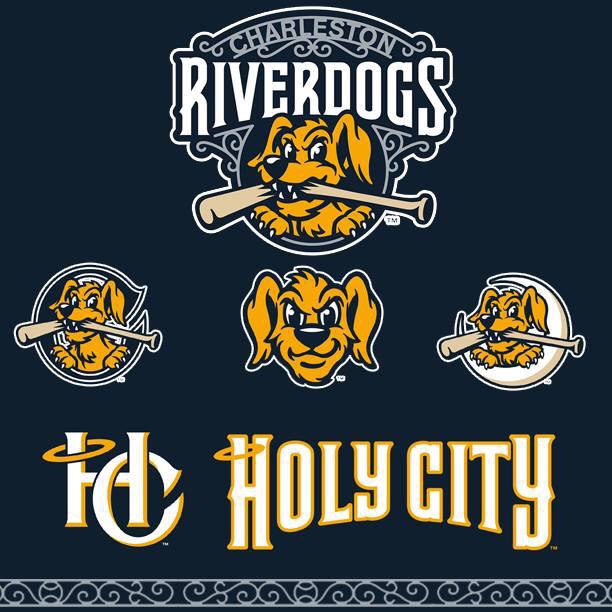 Especially the new caps do not look much different even though there is a new eye catcher in the cap that will be worn with the alternate uniforms: the HC cap.

Even though the new look is not a complete overhaul compared to the old one, I like it a lot. Especially the HC cap is a must have as far as I am concerned.