Tonight the following games were scheduled: Hoofddorp Pioniers @ Oosterhout Twins
Curaçao Neptunus @ Quick Amersfoort, DSS/Kinheim @ L&D Amsterdam Pirates, and HCAW @ Silicon Storks. 
Hoofddorp Pioniers  13  –  2  Oosterhout Twins

An embarrassing loss for Oosterhout Twins. The team was no match for Hoofddorp Pioniers. After just two innings the team trailed 9-1 already. Koen Postelmans was hit hard as he gave up nine runs (eight earned) on eight hits and three walks. Next to his struggling, the Twins lineup had a hard time hitting the pitches of Chris Pfau of Pioniers. The sole run Twins scored came after a single by Tyriq Kemp when he advanced two bases on two wild pitches and scored on a groundout Junior Martina. Despite the two big innings, the result wasn't even flattering. Chris Pfau struck out eleven batters. The sole two hits of Twins came of the bat of Tyriq Kemp who also hit into the game ending double play. . 
No surprise that Chris Pfau earned the win after six innings of work. Koen Postelmans took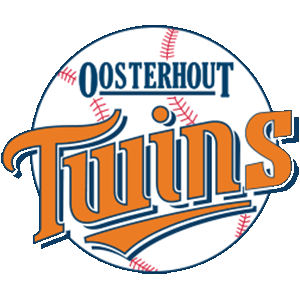 the loss after struggling through five innings in which he gave up eleven runs (nine earned) on as many hits and four walks. He struck out five. 
Joey Eeman was the best hitter for Pioniers, going 2 for 2. 
Curaçao Neptunus  10  –  4  Quick Amersfoort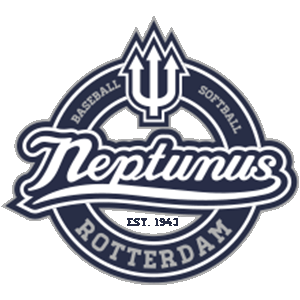 Once again a big inning did it for Curaçao Neptunus. After a two run third and fourth, it seemed another day at the office for Curaçao Neptunus. But Quick Amersfoort would give them a run for their money. In the fourth, Quick came within a run of Neptunus as it scored three runs. With the bases loaded, Jules Cremer hit a sac fly to drive in Rachid Engelhardt from third. Then Emeron Lourens doubled down the left-field line to drive in two more runs. In the fourth Quick tied the game at four when Rachid Engelhardt singled home Ademar Rifaela. 
But one inning later, Neptunus jumped on reliever Brian van Laar and scored three runs. Van Laar was tabbed for the fourth run of the inning as well, even though he was pulled with one out. Eventually the game was called at a  10-4 score due to the curfew rule. 
Winning pitcher was Diegomar Markwell, who pitched five innings and gave up four runs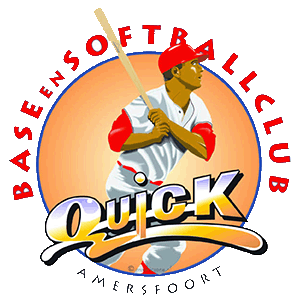 (three earned) on four hits and two walks. Brian van Laar took the loss after 1.1 innings of relief. He allowed four runs on two hits and two walks. 
Willie Johnson was the best hitter for Curaçao Neptunus as he went 3 for 3 with two RBI and two runs scored. 
DSS/Kinheim  0  –  4  L&D Amsterdam Pirates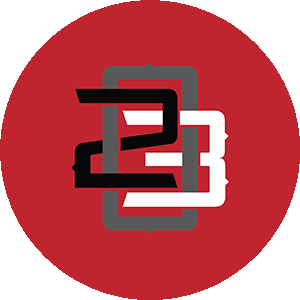 Rob Cordemans was pulled after two innings and replaced by Nick Veltkamp. Without their veteran on the mound, L&D Amsterdam Pirates managed to keep DSS/Kinheim from scoring runs. The Pirates lineup had trouble scoring runs on their turn. It took the current Dutch champion until the fifth inning before it could put some runs on the board. With the bases loaded and two outs, Kenny Berkenbosch singled up the middle to drive in Roelie Henrique and Max Clarijs. 
In the top of the seventh, DSS/Kinheim came very close to scoring runs as they loaded the bases with only one out but Bram Blokker grounded into a double play to end the inning. In the seventh inning with runners in scoring position, a groundout by Emile Haswell and a single by Berkenbosch drove in two more runs. That was all Pirates was capable of but enough for the win. 
Nick Veltkamp pitched 4.1 innings in relief for the win. He gave up three hits, walked three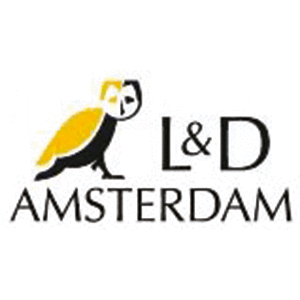 and struck out four. Steven van Groningen worked his way through six decent innings but gave up two runs on seven hits for the loss. Shairon Martis pitched 2.2 perfect innings with four Ks for the save. 
Delano Selassa was the best hitter for Pirates as he went 2 for 3. 
HCAW  8  –  2  Silicon Storks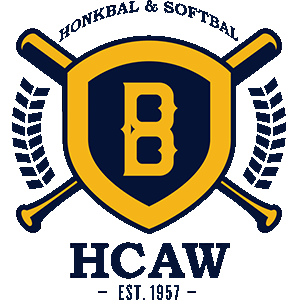 When Silicon Storks took a 2-0 lead in the fourth inning, it looked like the team was on its way to pull another stunt. But the lack of pitching depth cost the team the game. In the top of the fifth, Twan Naessens could not record an out and gave up two runs before he was pulled. HCAW scored three more runs of which one Naessens would be tabbed for. 
In the seventh inning, a double by Patrick Bok drove in two more runs to give HCAW a comfortable lead. 
In the seventh, the team from Bussum scored two and in the ninth one more to get to a lead that was too big to overcome for Storks. 
Luuk ter Beek earned the win, his third of the season. In six innings he allowed two runs (one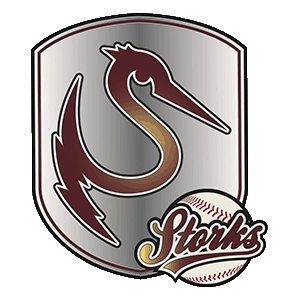 earned) on eight hits and three walks as he fanned six. Twan Naessens took the loss after five innings in which he gave up three runs on five hits and four walks as he struck out two. 
The best hitter for HCAW was Patrick Bok, who went 4 for 5 with a double, three RBI and a run scored. 
This blog post is brought to you by Score66 Baseball