For a long time, nothing seemed to be wrong for L&D Amsterdam Pirates as the team took a 3-0 lead. But a two-run seventh inning brought Curaçao Neptunus back in the game. Eventually, the Rotterdam based team scored the game-tying run in the top of the ninth and with only one out the team pushed for the go-ahead run and the 6-5 win and the 4-1 win in the Holland Series.


In the first inning, L&D Amsterdam Pirates scored two runs with Orlando Yntema on the mound. A single by Gilmer Lampe (who advanced to third on a muffed throw) and a sac

fly by Kalian Sams, drove in two. But after that inning, Yntema recovered quite well as he kept Pirates in check for the following four innings. Still on the mound in the sixth and the seventh, Yntema gave up a run in each of those innings before he was replaced by Loek van Mil.
But in the top of the seventh inning, Neptunus came back as Gregory Muller (single) and Stijn van der Meer (double) drove in a run each to make it 3-2 at the time.
Even with a 4-2 lead, things looked bright for L&D Amsterdam Pirates. Reliever Kyle Ward was pitching rather well. But in the top of the ninth, he allowed runners on the corners before Jochem Koedijk hit towards third base where third baseman Rachid Gerard made a throwing error that allowed Neptunus to score their third run and to put runners into scoring position. Instead of giving Stijn van der Meer an intentional walk, manager Urbanus made a mind-boggling decision as he let Kyle Ward pitch him and so Van der Meer hit a single to center field to drive in the game-tying run. Urbanus then brought in Dennis Burgersdijk to let him throw an intentional walk to Benjamin Dille to load the bases. Burgersdijk then was replaced by Nick Veltkamp, who walked Gianisson Boekhoudt to give Neptunus a 5-4 lead. With a 6-4 forceout, hit by Dwayne Kemp  Neptunus extended the lead to 6-4.
It wasn't the first time that L&D Amsterdam Pirates couldn't handle the pressure. In game one of the Holland Series, the team had a 4-2 lead as well and blew it in the final frame thanks to a wild pitch.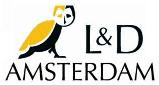 Despite giving up one more run to Pirates, Loek van Mil earned the win as he retired Gilmer Lampe on a flyout for the final out.
Kyle Ward took the loss as he gave up four runs on three hits and a walk in 1.2 innings.
Best hitter for Curaçao Neptunus was Gregory Muller, who went 3 for 4 with a RBI and a run scored.
After an injury-riddled season in which Orlando Yntema was out for a long time due to a serious illness, Loek van Mil had back problems and in which two players were suspended due to PED use, Neptunus came back at the right time. Manager Ronald
Jaarsma's tactics of aggressive base running and hit and run paid off eventually.
This report was brought to you by Score66 Baseball