On the second day of the first round the following games were scheduled: 
DSS/Kinheim @ Meerlease Pioniers, Curaçao Neptunus @ L&D Amsterdam Pirates, HCAW @ Quick Amersfoort, and Silicon Storks @ Oosterhout Twins.
DSS/Kinheim  6  –  10  Meerlease Pioniers
After a narrow walk-off loss on Thursday night, Meerlease Pioniers managed to tie the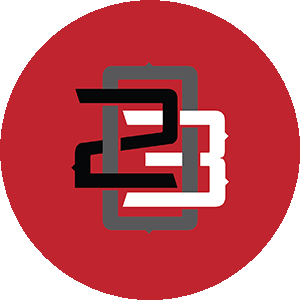 series at one. Pioniers got on the board in the first inning when Raul Jacobs hit a leadoff home run. It took DSS/Kinheim until the seventh inning to get on the board but by then, Pioniers got a comfortable eight-run lead. After that one-run first inning, Pioniers did not score until the fifth inning when it added five more runs to its total. With the bases loaded twice, Pioniers scored thanks to a base hit by Max Draijer that drove in Aiden Farley and thanks to Tyler Boersma, who hit into a force out at second on which Raul Jacobs scored. When DSS/Kinheim tried to turn the double play after the force out at second, Bram Blokker made a throwing error that allowed Nathan Berkel to score. A triple by Victor Draijer and a double by Joey Eeman drove in two more runs for Pioniers.
But with two outs in the seventh, Tommy van de Sanden hit a grand slam that put Kinheim on the board. Eventually, with Pioniers leading 10-4, DSS/Kinheim rallied for two more runs in the ninth but fell four runs short.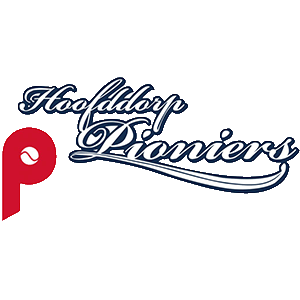 Lars Huijer pitched five innings of no-hit ball for the win. He walked three and fanned eight. Glenn Wassink took the loss after 4.2 innings. He gave up six runs on eight hits and a walk and struck out three.
Best hitter for Meerlease Pioniers was Joey Eeman, who went 3 for 4 with two doubles, two RBI and a run scored.
Curaçao Neptunus    –    L&D Amsterdam Pirates
Also Curaçao Neptunus managed to tie the series at one thanks to the long ball. For a long time the Rotterdam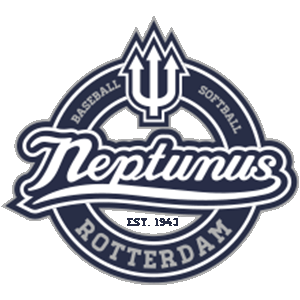 based team clung on a narrow 1-0 lead. In the first inning, Jim Ploeger, who pitched a solid game, gave up a double to Dwayne Kemp that drove in Stijn van der Meer all the way from first base. L&D Amsterdam Pirates on the other hand couldn't get a grip on the pitching of Orlando Yntema. Despite walking six, Yntema limited Pirates to three hits in 6.2 innings and kept them off the board. His successor on the mound, Kevin Kelly didn't allow a run either. Jim Ploeger was replaced by Matz Schutte in the seventh inning. Schutte managed to keep Neptunus from scoring in the first inning of his outing, but in his second inning, he gave up three runs (home runs by Dwayne Kemp (solo) and Dashenko Ricardo). Schutte was replaced in the ninth by Nick Veltkamp but he didn't fare well either as he gave up another three-run homer to Gianison Boekhoudt.
That seven-run lead was too much for Pirates to overcome.
Despite his good outing, Jim Ploeger took the loss. In six innings he gave up one run on six hits and two walks and struck out five. Orlando Yntema earned.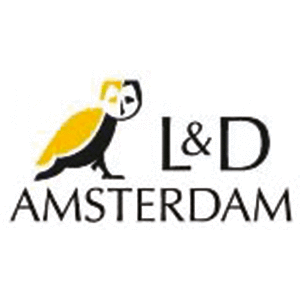 Four Neptunians went 2 for 4: Stijn van der Meer, Dwayne Kemp (with a double and a home run, two RBI and two runs scored), Gianison Boekhoudt (with a home run, three RBI and two runs scored), and Jarreau Martina.
HCAW  6  –  5  Quick Amersfoort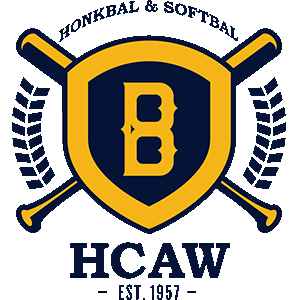 HCAW took the series by beating Quick Amersfoort 6-5 in comeback fashion.
Quick Amersfoort blew a four-run lead as it allowed HCAW to score a total of four runs in the seventh and eighth innings to tie the game at five. But it got even worse for Quick as HCAW took the lead in the top of the ninth when Berend Ruben scored on a wild pitch. Jhan Rifaela, who pitched in L&D Amsterdam Pirates' championship game, last year, wasn't able to keep the HCAW lineup in check. He allowed five hits but four of them were unearned as his teammates faltered. As a result, he took the loss.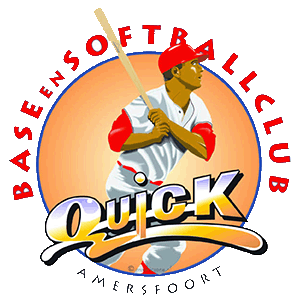 Jasper Elfrink earned the win, despite giving up four walks in 2.1 innings in relief.
The best hitter for HCAW was Berend Ruben, who went 3 for 4 with a double, an RBI and a run scored.
Silicon Storks  3  –  5  Oosterhout Twins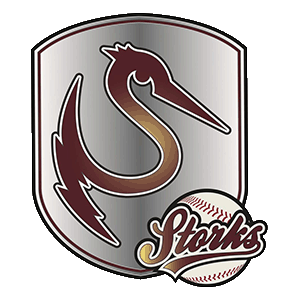 Oosterhout Twins clinched the series by beating Storks for the second time in a row.
Silicon Storks took an early lead on the pitching of Koen Postelmans. Three singles and a double drove in three runs for the team from The Hague. In the remaining six innings of his outing, Postelmans pitched a solid game in which he kept Storks from scoring, allowed a total of six hits and two walks and struck out eight.
In the third and the fourth innings, Oosterhout Twins scored a run each to get within a run of Storks. With runners in scoring position in the sixth inning, Tyriq Kemp gave Twins the lead with a single up the middle that drove in both runners. In the seventh frame, Mick Vos almost drove in two runs on a double but Brian Biezen was thrown out at home plate on a 7-6-2 play.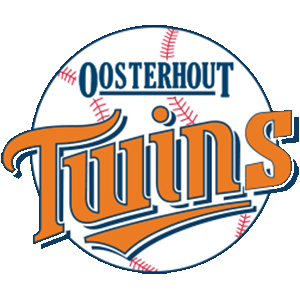 Koen Postelmans earned the win and José Moreno took the loss. Moreno pitched 3.2 innings in relief and gave up three runs on seven hits and three walks as he struck out one.
Brian Biezen was the best hitter for Oosterhout Twins as he went 2 for 2.
With today's results, the standings are quite unusual as Oosterhout Twins and HCAW are in the lead over Neptunus, Pirates, Pioniers, and DSS/Kinheim. Quick and Storks are in last place with no wins yet.
This blog post is brought to you by Score66 Baseball