On the third day of round one in the Dutch hoofdklasse, the following games were scheduled: Curaçao Neptunus @ L&D Amsterdam Pirates, Meerlease Pioniers @ DSS/Kinheim, Quick Amersfoort @ HCAW, and Oosterhout Twins @ Silicon Storks.
Curaçao Neptunus  13  –  6  L&D Amsterdam Pirates
In the rubber game of the series, Neptunus clearly stayed on the right side of the score.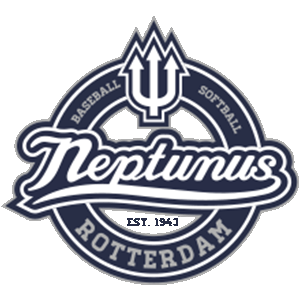 The pitching on both sides wasn't all that great today but the pitching of Neptunus was just a bit better and their hitting took better advantage of the poor pitching than the Pirates lineup did.
Neptunus started with a three-run first inning but Pirates bounced back with two runs in the bottom of the first. After that, Neptunus scored in four of the next five innings and slowly walked away to a 10-6 lead. Eventually, a three-run ninth inning sealed the deal.
The only pitcher that stood out was Aaron de Groot who pitched three innings of relief for the win. He gave up one run on one hit and two walks and struck out four. Juan Carlos Sulbaran took the loss. In just three innings, he was hit hard which resulted in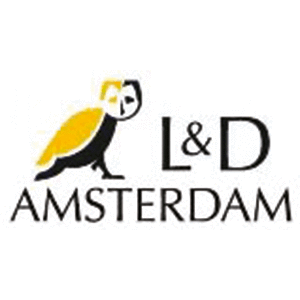 eight runs on nine hits and two walks.
Best hitter for Curaçao Neptunus was Darryl Collins, who went 3 for 4 with two triples, two RBI and two runs scored.
Meerlease Pioniers  11  –  7  DSS/Kinheim
In the rubber game between Pioniers and DSS/Kinheim, Pioniers managed to clinch the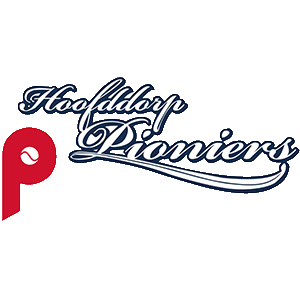 series. After two scoreless innings, Pioniers flexed its muscles. With the bases loaded, a single to right field and a fielding error by DSS/Kinheim's right fielder heralded a six-run third. But DSS/Kinheim would bounce back in the fifth when they scored four runs on four singles and two walks. But Pioniers would step up one more time.
In the sixth inning, they would add five more runs to their total, a lead that was too much to overcome for DSS/Kinheim that scored three more times in the ninth inning. Nick Loos pitched 2.2 innings in relief for the win. He allowed three hits and struck out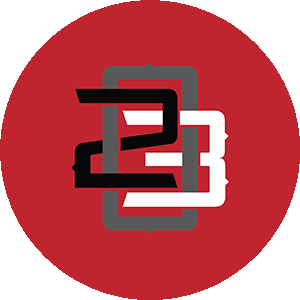 one. Steven van Groningen took the loss as he lasted only 2.2 innings in which he gave up six runs on five hits and as many walks and struck out three.
Best hitter for Meerlease Pioniers was Victor Draijer, who went 3 for 4 with two doubles, an RBI and two runs scored.
Quick Amersfoort  7  –  7  HCAW
Quick Amersfoort and HCAW split the points as the score of the game was still tied after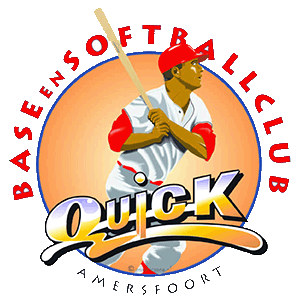 twelve innings. As the pitching staffs in the Netherlands aren't as deep in professional baseball in the US, games are called after twelve innings in case of a tie.
But for the second day in a row, Quick wasn't able to hang on to a lead as they blew a 3-1 lead over HCAW. The team from Bussum came back from behind in the sixth when it scored twice and took a three-run lead in the seventh. But also HCAW wasn't able to keep the lead this time. Quick Amersfoort scored twice in the top of the eighth and the ninth to take a one-run lead. But again, HCAW came along as it scored the game-tying run in the bottom of the ninth on a solo shot by Linoy Croes.
So no winning pitcher today.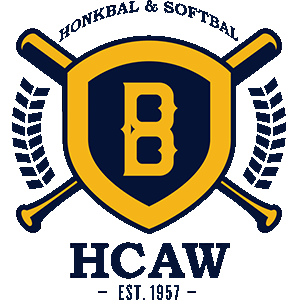 For HCAW, Linoy Croes was the best hitter with four hits (including a home run and a double) out of six at-bats. Croes drove in two and scored thrice. Also Denzel Brooks of Quick Amersfoort went 4 for 6 (with two runs scored).
Oosterhout Twins  7  –  1  Silicon Storks
No rubber game in the Hague as Oosterhout Twins had won the previous two games.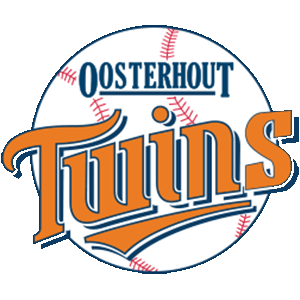 Also today, Silicon Storks would be no match for the team of manager Jeffrey Arends.
Storks was outhit 13-5 and outscored 7-1. A four-run second and a three-run third would be enough for Twins to sweep the team from The Hague.
The four runs in the second inning came on a double and four singles. A walk, two doubles and a single drove in three runs in the third inning.
Storks on their turn scored a run in the bottom of the third thanks to a walk, a wild pitch, a balk and a sac fly. Stefan Ianelli got out of the inning without further damage but he was replaced by Finn Kops, who also pitched three innings for the win as he gave up one hit and struck out three for the win. Raf Cocu took care of the final three innings for the save. He gave up a hit and two walks and also struck out three.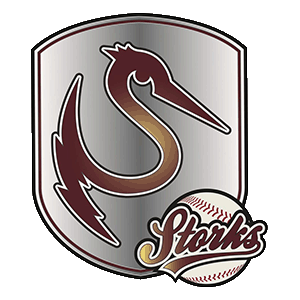 Nick Winkel took the loss after three innings in which he gave up all runs that Twins scored on nine hits and three walks and a strikeout.
Average wise, Rayshelon Carolina was the best hitter, going 1 for 1. Diamond Silberie drove in the most runs for Twins (3).
As a result of this win and the fact that HCAW only managed to end their game in a tie, Twins is the sole leader in the standings.
This blog post is brought to you by Score66 Baseball