Today, Babe Ruth hit a mammoth home run that clears the roof of Forbes Field. It would be the Great Bambino's final (714th) home run of his career, only to be broken by Hank Aaron 39 years later.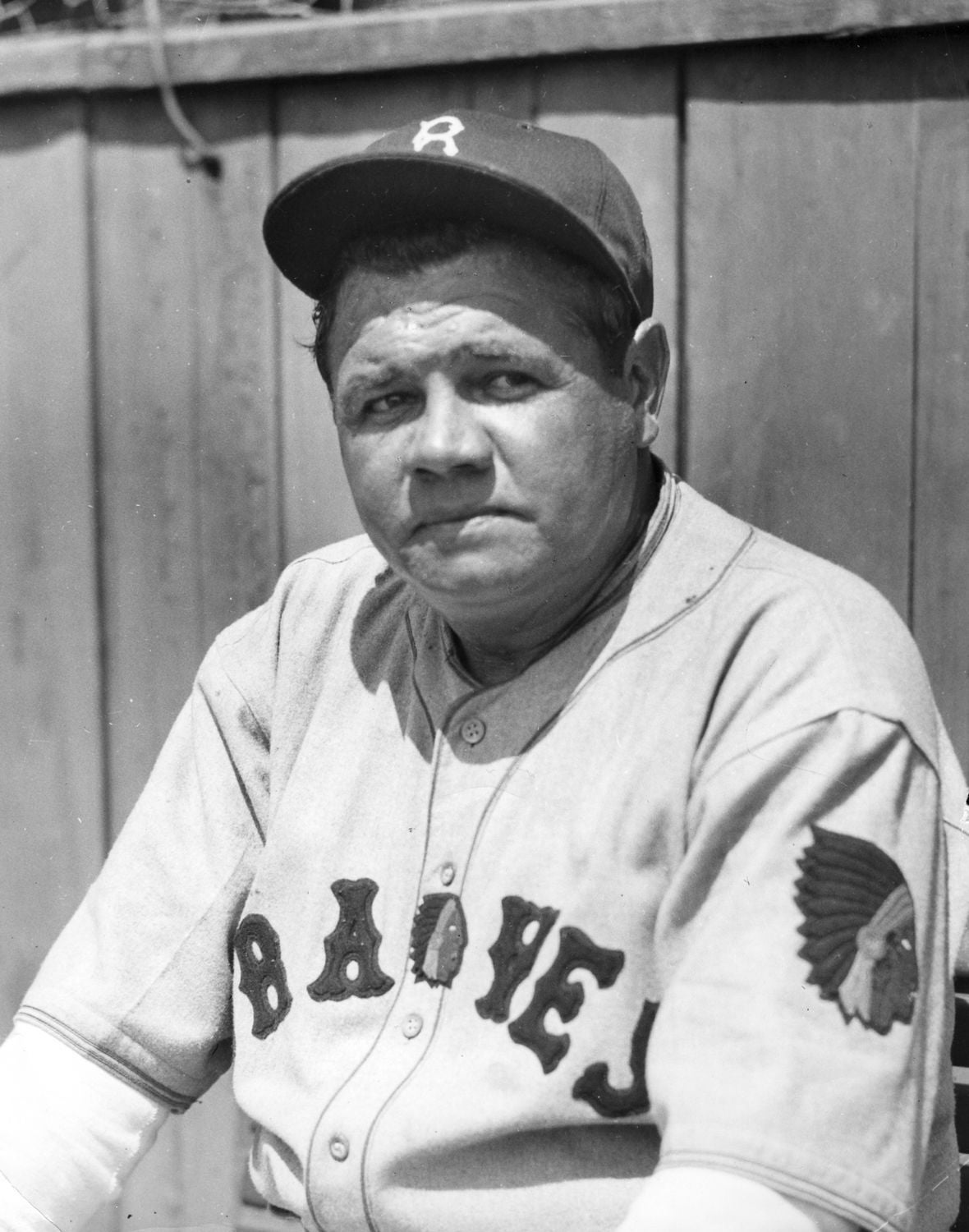 During the game vs the Pittsburgh Pirates, Ruth hit three dingers and a single. Nevertheless, the Boston Braves lost 11-7. Not long thereafter, Ruth would retire as a player. His physical condition had declined that much that he was hardly able to walk the bases after hitting a home run. And hitting was actually the only thing he still could do.
In the 1934-1935 offseason, Jacob Ruppert, owner of the New York Yankees, traded Ruth to the Braves. it was announced that Ruth would become a team vice president and would be consulted on all club transactions, in addition to playing. He was also made assistant manager to Braves skipper Bill McKechnie. In a long letter to Ruth a few days before the press conference, Braves owner Emil Fuchs promised Ruth a share in the Braves' profits, with the possibility of becoming co-owner of the team. Fuchs also raised the possibility of Ruth succeeding McKechnie as manager, perhaps as early as 1936. Ruppert called the deal "the greatest opportunity Ruth ever had".
But all too soon, Ruth realized that Fuchs had deceived him. Ruth did not get much playing time and his role as vice president was nothing more than making public appearances and signing autographs. Also getting a part of the profits appeared to be a joke as Fuchs tried to persuade Ruth to invest some of his money into the Braves. Ruth got also annoyed that McKechnie ignored most of his advice as assistant manager.
On May 12, he asked Fuchs to release him but the latter convinced him to continue playing until Memorial Day. After an argument with Fuchs, Ruth called it quits and retired.
He ended the season with a sub-par .181 batting average, not fitting to a player with his legacy. His wish to become a manager after his playing career made him endure a final humiliating season with the lowly Braves.
One year later, Ruth would be inducted in the inaugural class of the Hall of Fame. Next to him, Ty Cobb, Honus Wagner, Walter Johnson, and Christy Matthewson were also inducted. Strange thing is that of his fellow Hall of Famers, Ruth was the only one who never was offered a possibility to manage a team.