Wladimir Balentien comes off his ninth season in the NPB. The Curaçao-born slugger joined the Yakult Swallows in 2011 and has not left the club ever since.
Since his first season in the NPB, Balentien has hit at least 30 home runs per season. He only fell short on that mark in 2015 as his season was cut short due to injuries. Also this year he reached the 30-home run mark as he hit 33 dingers.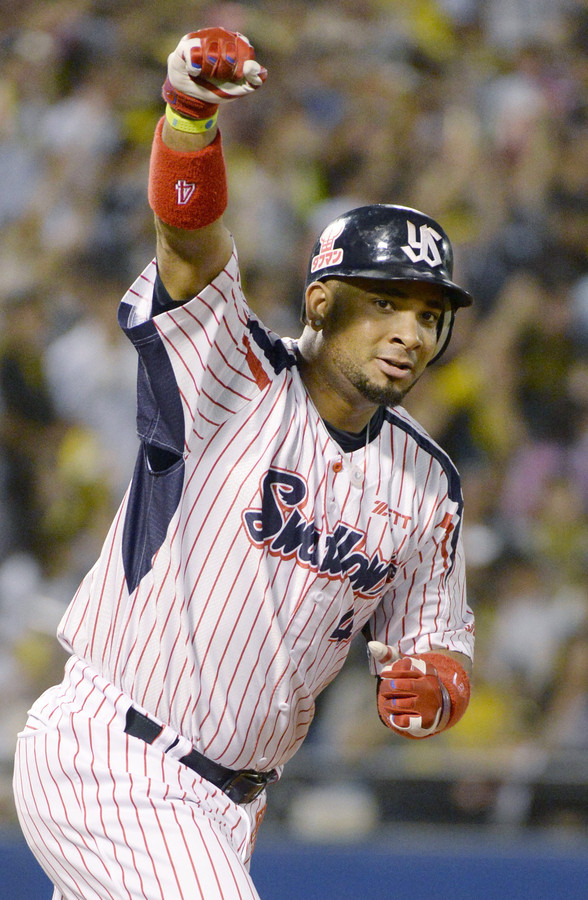 In those nine years of service, Balentien has played a total of 1022 games for the Yakult Swallows with a total of 288 home runs. This ranks him 47th all-time and third among active players.  Of foreign players, only Tuffy Rhodes (464 home runs), Alex Ramirez (380) and Alex Cabrera (357) have hit more than him.
With the baseball season over in Japan, it is time for Balentien to try to get another one year contract. With the numbers he put on, that will not be difficult. Another big advantage is that with his nine years of NPB service, he will be no longer considered a foreigner anymore. This will make it easier for clubs to sign him. As a result of this, the Softbank Hawks are rumored to be interested to sign him. The threepeating champion is executing an acquisition survey.
When Balentien returned to the US after the final day of the regular season, he stated he was open to negotiations with all NBP clubs in the offseason. He also stated he is not considering to return to the MLB.