On day two of the third round, the following games were scheduled:  L&D Amsterdam Pirates @ Curaçao Neptunus, DSS & HCAW, Quick Amersfoort @ Silicon Storks and Meerlease Pioniers @ De Glaskoning Twins.
L&D Amsterdam Pirates  2  –  5  Curaçao Neptunus

Even though it wasn't a clubbing like last Thursday and the score looked like the game was a rather close affair, Curaçao Neptunus had another easy game vs L&D Amsterdam Pirates. Kevin Heijstek was hit hard in the fourth inning when three singles, a walk, a sac fly and a triple drove in four runs to give Neptunus a comfortable 5-0 lead. Heijstek's opponent, Orlando Yntema, cruised through seven innings, in which he allowed two runs three hits, four walks and struck out ten for the win. Heijstek on his turn lasted just five innings in which he gave up five runs (four
earned) on six hits and two walks for the loss.
Dudley Leonora (2 for 4) and Julian Goins (1 for 2) both hit .500 today. Goins drove in two runs with a triple.
On the defensive side, Pirates has some improvements to make as the team committed three more errors today, which brings the total of errors after just eight games on fourteen.
Quick Amersfoort  13  –  2  Silicon Storks

Quick Amersfoort totally dominated Silicon Storks as it needed eight innings to end the game. Three big innings and a one-run inning were enough to end the game prematurely. Storks hardly got a grip on the pitching of Quick. Collin van Laar pitched six strong innings as he gave up one hit and a walk and fanned eight. Only the seventh inning, Storks managed to get on the board as it scored an unearned run. One inning later the team would score on a wild pitch. But that was all the team from The Hague was capable of. For the batters of Quick Amersfoort this game was a kind of turkey shoot as the team collected sixteen hits, of which only three were extra base hits.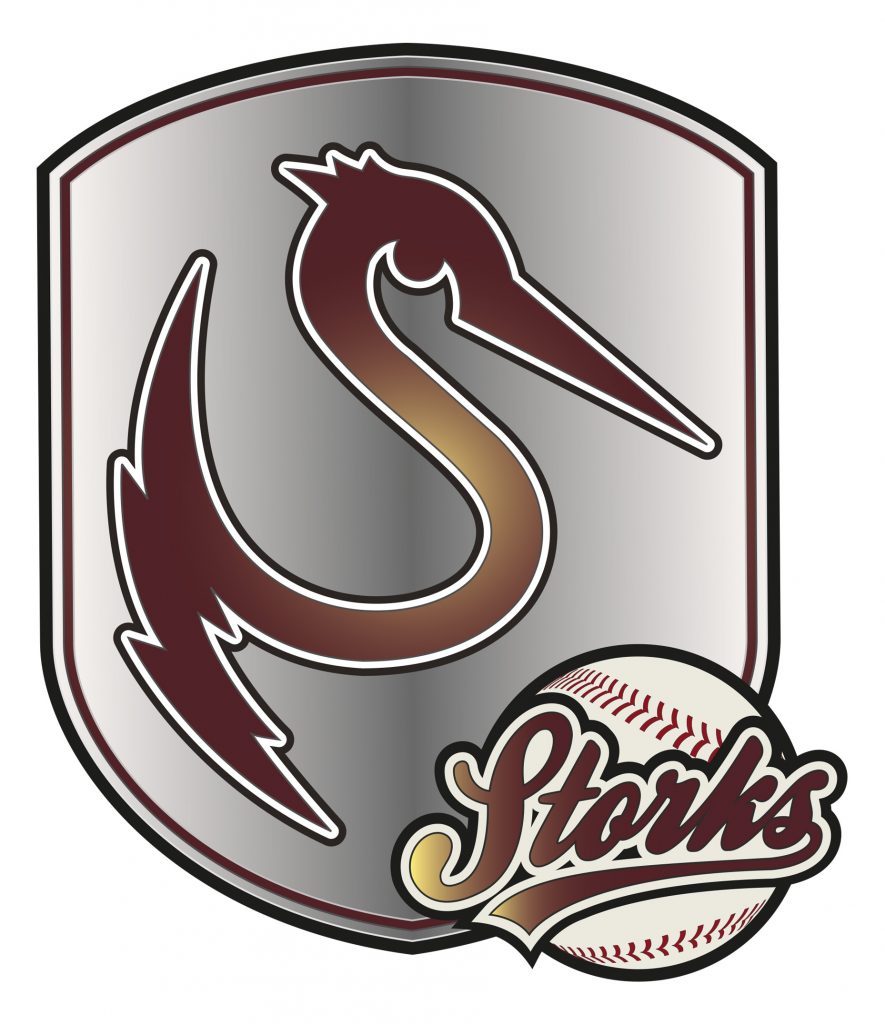 Catcher Jules Cremer was the best hitter for Quick Amersfoort as he went 3 for 4 with an RBI and two runs scored.
Collin van Laar earned the win while Sem Lauf took the loss as he lasted just three innings in which he gave up five runs on seven hits and a walk.

DSS  0  –  1  HCAW

With the smallest possible margin, HCAW clinched its second victory of the season. For 8.1 innings, Kaj Timmermans was on no-hit course but Ibrahin Redan spoiled his no-hitter as he singled up the middle. At that moment, Timmermans, who had thrown 118 pitches, was pulled. In those 8.1 innings, he walked five and struck out six.
The winning run was scored in the seventh inning. Ruendrick Piternella drew a leadoff walk and was moved over to second on a sac bunt by Norbert Jongerius. When Jeandro
Tromp hit the ball towards third base, DSS' third baseman made a throwing error that allowed Piternella to score from second.
Of course, Timmermans earned the win. Lars Werkman took the loss.
Oliver van der Wijst and Berend Ruben both went 2 for 4.
Meerlease Pioniers  7  –  3  De Glaskoning Twins

The sixth loss in as many games for De Glaskoning Twins. Unlike his previous two outings, Nick Veale was hit hard. In six innings, he allowed six runs on nine hits and struck out three. His opponent, Luuk ter Beek, also lasted six innings but did significantly better. He also gave up nine hits but surrendered only three runs as he walked two and fanned three.
In a beaten position, the bullpen gave up one more run as Nic van de Ven loaded the bases with two outs and was replaced by Marvin Brown, who gave up a single to Damian
Melis before getting out of the inning. For the remainder of the game, Brown had another good outing, so it seems like he has settled down a bit.
In the ninth, Twins appeared to be on comeback course as it scored twice on a single by Jason Halman but there the offense stalled. 
Luuk ter Beek earned the win as Nick Veale took the loss.
Jelle Kroft was the best hitter for Meerlease Pioniers as he went 3 for 5 with a double, an RBI and a run scored.
This report is brought to you by Score66 Baseball