On the third day of the playoffs, the following games were scheduled: Oosterhout Twins @ Curaçao Neptunus and HCAW @ L&D Amsterdam. In the Bottom Four group, the following games were scheduled: Silicon Storks @ Hoofddorp Pioniers and DSS/Kinheim @ Quick Amersfoort.
Playoffs:
Oosterhout Twins  0  –  5  Curaçao Neptunus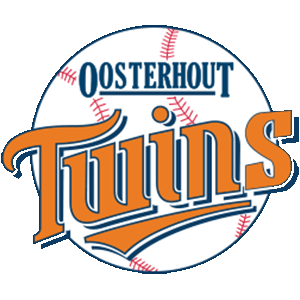 Curaçao Neptunus is the first team to clinch a spot in the Holland Series. Overall in this best-of-five series, Neptunus was out of Twins' league. 
Even though it wasn't a blowout score today, Twins never really got into the game. Four Neptunus pitchers limited Twins to five hits. Thanks to a double and a sac fly in the second inning, Neptunus took a 2-0 lead which they would extend by two runs in the fifth and one run in the seventh. Kaj Timmermans lasted five innings for the win. He gave up two hits, walked two and struck out four. Taisei Nakamura took the loss. In
4.1 innings, he gave up four runs on two hits and five walks and struck out two. 
Going 2 for 3 with two RBI and two runs scored, John Polonius was the best hitter for Netpunus.


HCAW  7  –  1  L&D Amsterdam Pirates

After yesterday's embarrassing loss, L&D Amsterdam Pirates was dealt another blow by HCAW, today. Pirates took a 1-0 lead in the first inning, but there the offense stalled. A sac fly and a throwing error in the second inning, allowed HCAW to take a 2-1 lead. RBI singles by Rodney Daal, Bob van der Meer, and Max Draijer and a sac fly by Chris Gé, drove in four more runs for HCAW in the fifth inning. A bases-loaded groundout by Arthur Bonevacia drove in Jeandro Tromp for HCAW's seventh run. 
Jim Ploeger lasted seven innings for the win. He gave up one run on seven hits and a walk and struck out six. Gio de Graauw, who kept Neptunus in check in the past weeks, took the loss. He struggled through four innings, in which he gave up five runs (four earned) on two hits and four walks.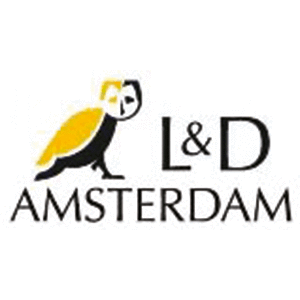 Both Julian Rip and Kevin Dirksen earned the honor of being the best batter for HCAW as both went 1 for 2 with a run scored. 
Thanks to this win, HCAW is now in the driver's seat as it only needs one more run to reach the Holland Series. 


Bottom Four:

Silicon Storks  6  –  15  Hoofddorp Pioniers

A clear victory for Hoofddorp Pioniers. Silicon Storks took an early lead when it scored thrice on an RBI single combined with a error by the left fielder and a sac fly. In the bottom of the first and the third inning, PIoniers inched closer as it scored a run in each of those innings. But a monster inning in the fourth, turned the tables and Pioniers never looked back. Three Storks pitchers could not keep Pioniers from scoring onfFour RBI singles, two HBP and a sac fly. In the sixth and the eighth, Pioniers added two and three runs respectively. All that Storks could do in return was scoring three more runs thanks to a sac fly, a bases-loaded walk and a fielders choice. 
Luca van der Schouw, who entered the first inning as Lars Broersen could not record an out, pitched four innings in relief for the win. He allowed four hits, walked one and struck out three. Darryl Jamoen took the loss. In 3.1 innings, he allowed four runs (three earned) on
three hits and three walks. 
Average-wise, Pim Vijfvinkel was the best hitter as he went 2 for 3 with two RBI and two runs scored. 


DSS/Kinheim  8  –  4  Quick Amersfoort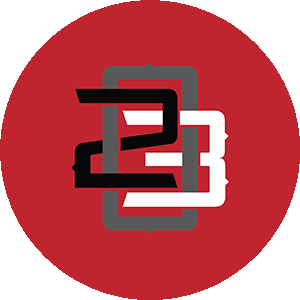 Despite committing six (!) errors, DSS/Kinheim clinched the win. 
With Quick Amersfoort leading 2-0, DSS/Kinheim scored twice in the top of the fourth inning to tie the game. Quick regained the lead in the bottom of the fifth, when the team displayed some nice small ball. Two bunts and two singles allowed Bryan Engelhardt to score the go-ahead run. But the lead would not last long as DSS/Kinheim scored twice in the sixth and never looked back. Two runs in the eighth and in the ninth inning, gave the team from Haarlem a comfortable lead. All Quick could do in return was scoring a run in the bottom of the ninth. 
Glenn Wassink pitched eight solid innings for the win. He gave up three runs (one earned) on eight hits and a walk and struck out one. Stijn Bruins Slot took the loss. In 5.1 innings, he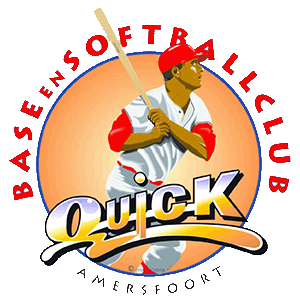 allowed four runs (two earned) on seven hits and three walks and struck out two. 
Sem Kuijper was the best hitter for DSS/Kinheim as he went 2 for 4 with a triple, three RBI, and a run scored. 



This blog post is brought to you by