After a three week break Dutch hoofdklasse baseball is back. Tonight, the following games were scheduled: Silicon Storks @ Curaçao Neptunus, Quick Amersfoort @ DSS/Kinheim, and HCAW @ Oosterhout Twins. The game between L&D Amsterdam Pirates and Hoofddorp Pioniers was cancelled because of the bad shape of the field once again.
Silicon Storks  2  –  5  Curaçao Neptunus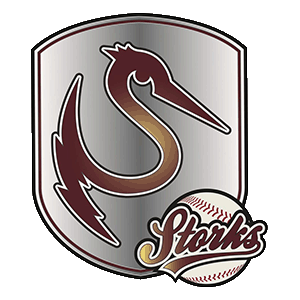 It took Curaçao Neptunus two hours and twenty-one minutes to clinch the win. 
Surprisingly, Silicon Storks could keep pace with Curaçao Neptunus for seven innings. After Storks had boldly taken a 2-0 lead on a double and a sac fly, Neptunus turned the talbes in the bottom of the inning. Singles by Gianison Boekhoudt and Dudley Leonora and a fielders choice led to three runs for Neptunus. You know that normally, at one moment in the game, Neptunus will step up and will walk away. That moment came in the eighth inning. With the bases loaded, Quentin de Cuba hit a sac fly to center field that drove in Benjamin Dille. When Stijn van der Meer hit into a 4-6 force out, Dashenko Ricardo scored Neptunus' fifth run. 
Misja Harcksen earned the win. In seven innings, he gave up two runs on three hits and a walk and struck out five. Aaron de Groot pitched a perfect ninth for the save. Twan Naessens took the loss. Despite a solid outing, he gave up three runs (two earned) on five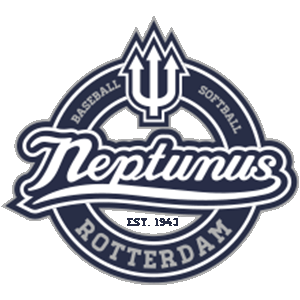 hits and four walks and struck out one.
Gianison Boekhoudt was Neptunus' best hitter as he went 1 for 2 with an RBI and a run scored. 



Quick Amersfoort  7  –  5  DSS/Kinheim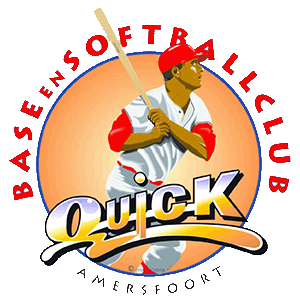 After DSS/Kinheim had take a 1-0 lead in the first inning, Quick Amersfoort had a big inning in the second. A bases-loaded walk tied the game. Then Taylor Clemensia got on base on a fielders choice that allowed Pascal Zegwaard and Jordy Burger to score while Rachid Engelhardt was tagged out on a 4-5-6-4 play. A double by Rowan Hoek drove in Taylor Clemensia for Quick's fourth run. In the following inning, DSS/Kinheim had a major opportunity to score more runs as they loaded the bases with only one out. But that chance was blown as Seb Visser hit into an inning-ending double play. Where DSS/Kinheim did not score with the bases loaded, Quick Amersfoort did. With one out, two bases-loaded walks drove in runs. But in the fifth inning, DSS/Kinheim got back in the game thanks to back-to-back walks and back-to-back doubles that allowed Kinheim to score three runs. After Quick scored one more run in the seventh, DSS/Kinheim came close to tie the game, after it had scored its fifth run, when it had runners in scoring position, but Jasper Popken shut the door for the 7-5 Quick win. 
Jhan Rifaela earned the win. In two innings of relief, he allowed one run on two hits and two walks and struck out one. Martijn Schoonderwoerd took the loss. He allowed three runs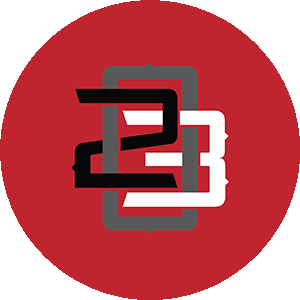 (one earned) on one hit and five walks as he struck out four in 1.1 innings. 
Taylor Clemensia was the best hitter for Quick Amersfoort as he went 1 for 3 with two RBI and a run scored. 



HCAW  6  –  4  Oosterhout Twins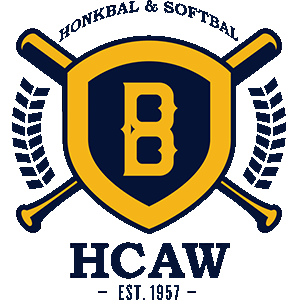 After a scoreless first inning, HCAW had a good opportunity to get on the board with runners on the corners but Chris Gé fouled out to the catcher for the final out of the inning. But in the next inning, the club from Bussum took the lead anyway. After two quick outs, Koen Postelmans gave up a single and a walk before giving up a two-RBI single to Bob van der Meer. For five innings, the Twins lineup was kept on a leash by Jim Ploeger but in the sixth, Twins turned things around. With runners on the corners and one out, Railison Bentura got on base thanks to a fielders choice that allowed Diamond Silberie to score from third. Then Jarreau Martina singled through the left side followed by a single by Shurman Marlin that drove in two runs to give Twins the lead. That was the sign for manager Berrevoets to replace Jim Ploeger with Bobbie Gnade, a move that would not pan out well as the latter gave up an RBI double to Jason Halman to give Twins a two-run lead. But Twins could not cling on to the lead as Pastor Chavez allowed HCAW to put runners on first and second in the top of the ninth before giving up a two-RBI double to Linoy Croes. HCAW pushed further with runners on the corners but eventually, Raf Cocu, replaced Pastor Chavez and got out of the inning without further damage. As Twins didn't score in the bottom of the ninth, and there were still three minutes to go, the game went into extra innings. In the tenth, Raf Cocu gave the game away as he allowed two runs. This was too much to overcome for Twins.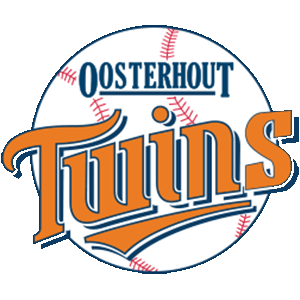 Nick Keur earned the win after two perfect innings in relief in which he struck out four. Raf Cocu took the loss as he gave up two runs on two hits and two walks. 
Linoy Croes was the best hitter for HCAW as he went 2 for 4 with a double, two RBI and a run scored. 


This blog post is brought to you by