Today, June 26th, the Caribbean Cup will tee off. Originally, the tournament was scheduled for the Month of April but a spike in COVID-19 contaminations pushed back the starting date.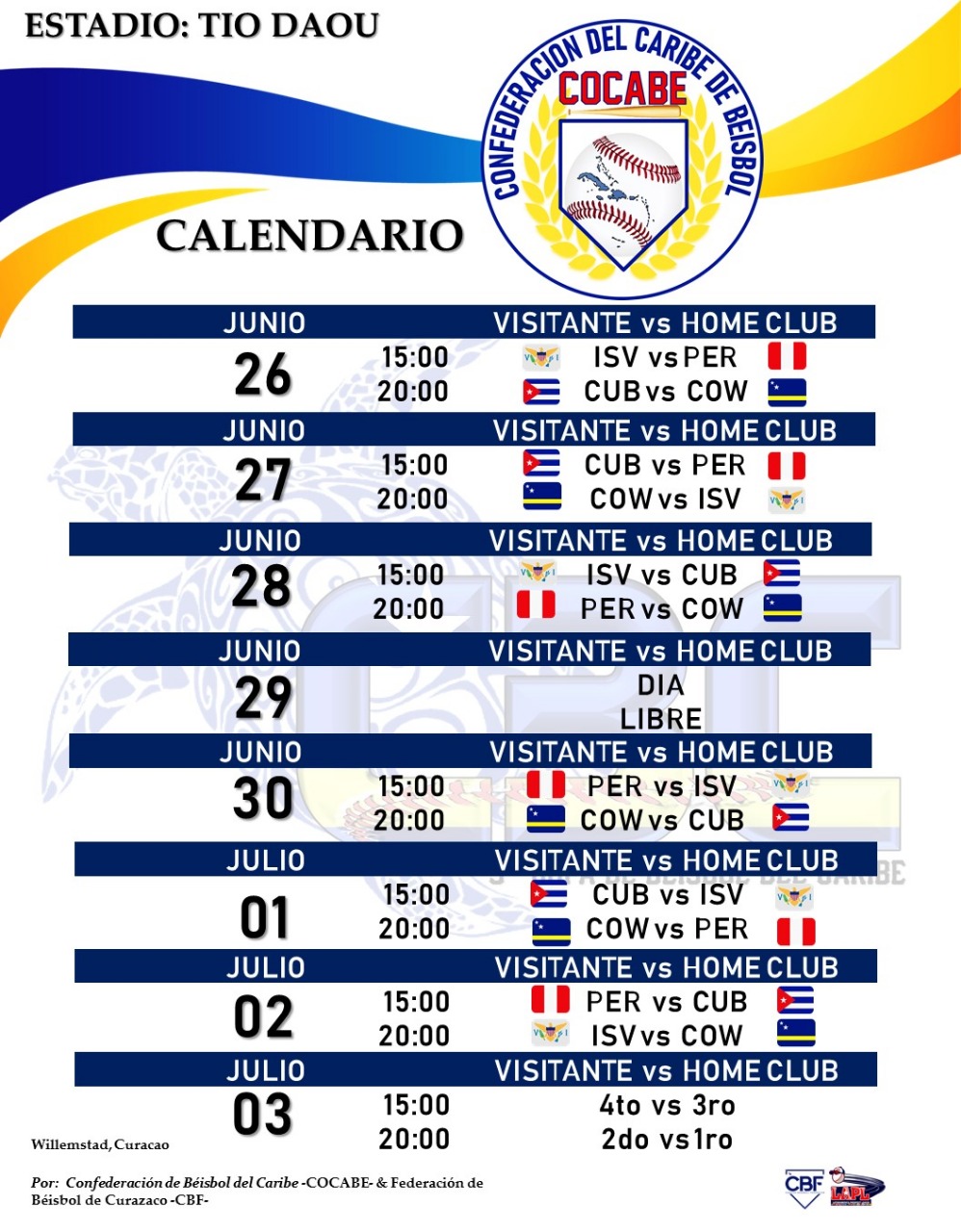 Since former manager of the Cuban national team and chairman of the Cuban baseball federation, Higinio Velez passed away on May 13, the tournament will be named after him.

Two of the participating countries are not really baseball hotspots. First of all Peru. It is not even close to be located in the Caribbean, so why the country is participating in this tournament is beyond my comprehension. Peru is not even ranked in the WBSC's world ranking. The other country that isn't exactly a hot spot, the Virgin Islands is ranked 71st.
Curaçao, that is hosting the tournament isn't ranked in the WBSC's world ranking either, mainly because many of their players play for team Kingdom of the Netherlands. But still the island is a baseball hotspot as it produces the most Major Leaguers per capita.

The fourth participating country is Cuba. Given that not the strongest nations are participating in this tournament, the Cubans may not send their strongest team.