The Elizabethton RiverRiders of the Appalachian League has presented its home jersey on Twitter. A basic but very nice jersey.

Of course, the jersey is white. The fabric is a kind of mesh. The sleeves are adorned with a blue piping at the bottom but that is about it when it comes to decoration.
The script that says RiverRiders is blue with a yellow outline. The word Riders is kind of underlined with a wave.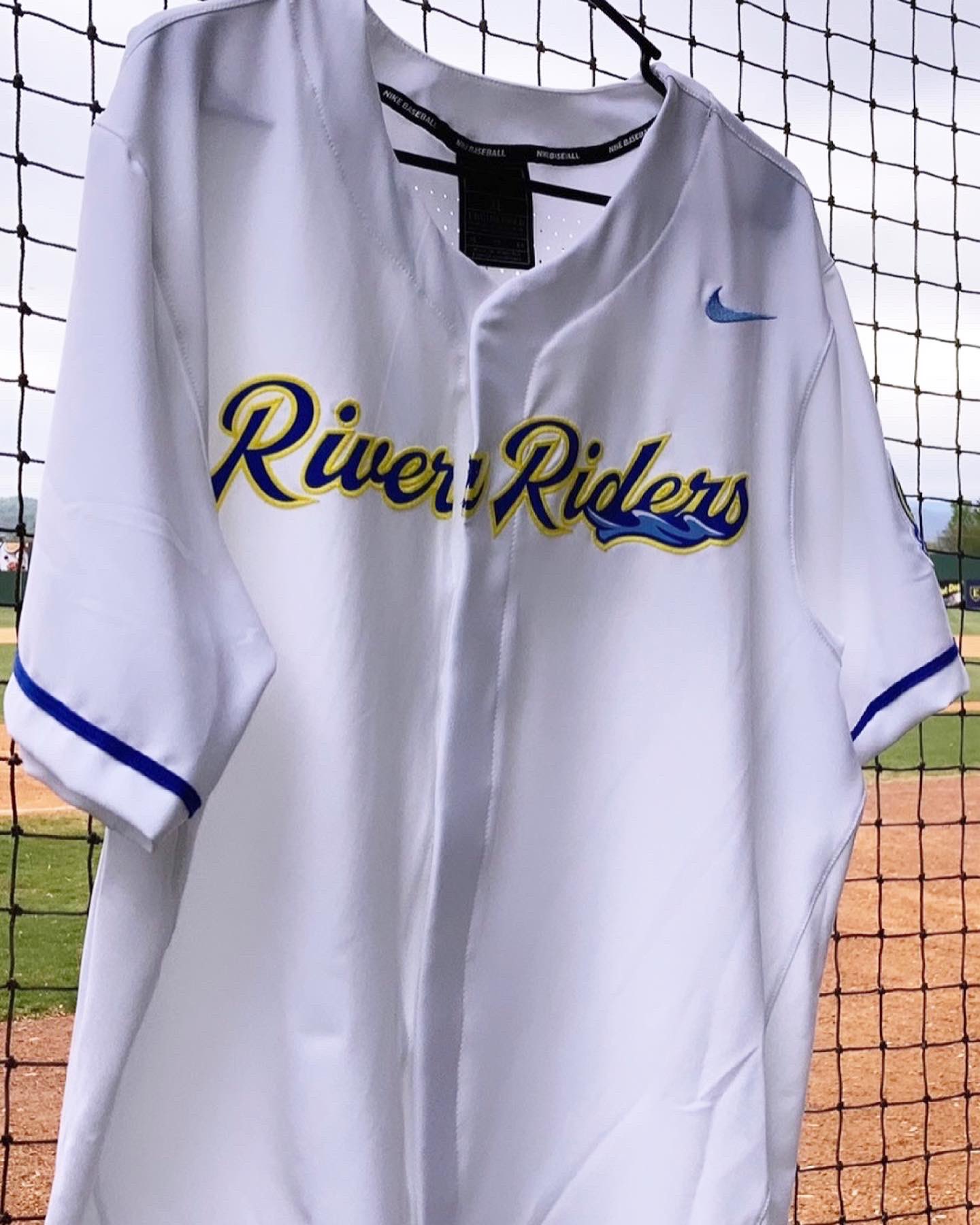 The logo on the left sleeve is different than the main logo on the team's website.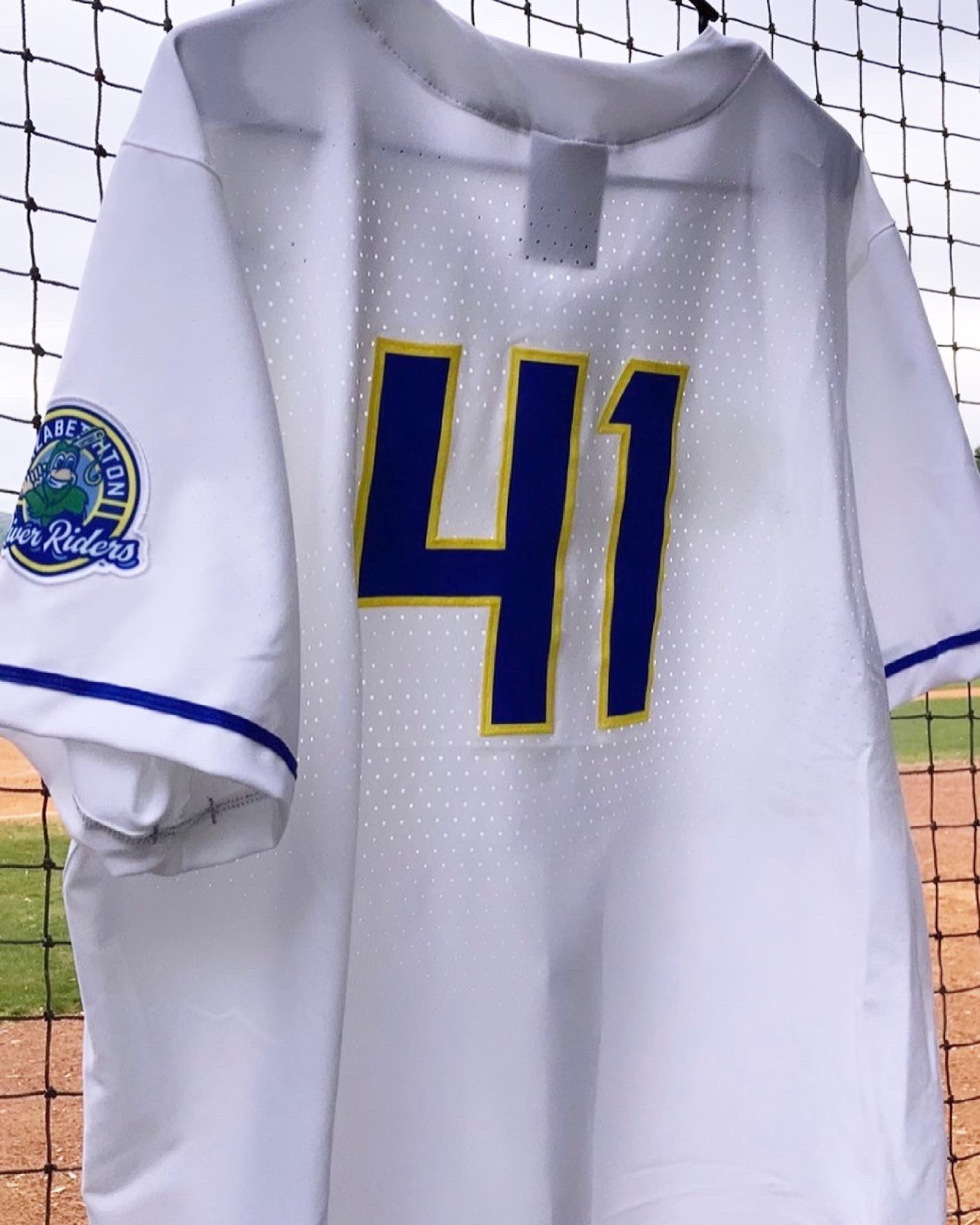 Overall this is a very nice jersey. The only negative thing about it is the ugly Nike swoosh. It doesn't belong on the front of a jersey. A spot on one of the sleeves would be fine but not as pontifical is it is located now.