After a clear 10-0 victory over HCAW in which three pitchers threw a combined no-hitter, L&D Amsterdam Pirates also clinched a clear victory vs HCAW in Bussum today.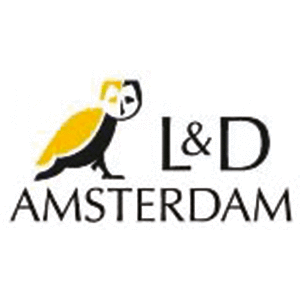 Yesterday, Rob Cordemans (5 innings), Nick Veltkamp (1 inning), and Matz Schutte (1 inning) pitched a combined no-hitter. If Schutte had not issued the sole walk to Arthur Bonefacia, it would have been a combined perfect game. The current champion needed only seven mercy-rule innings to accomplish this feat. 
Today, it wasn't all that simple but nevertheless, Pirates didn't have to go deep. In fact, Jim Ploeger pitched three perfect innings before surrendering the first run to HCAW in the fourth. With one out and a runner on second, singles by Arthur Bonefacia and Kevin Dirksen drove in the first run for the team from Bussum. 
In the meantime, Pirates scored regularly and slowly walked away. In the first three frames,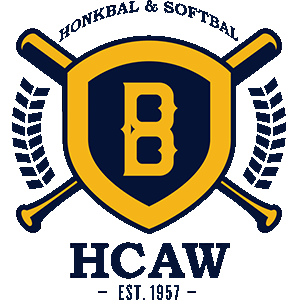 the team scored a run per inning and in the fifth, with the bases loaded, Delano Selassa drove in two runs with a single through the left side. 
Unfortunately for HCAW, the club didn't get the chance to get even as Pluvius was the spoiler once again as so often this week. After six full innings, the game was called and L&D Amsterdam Pirates won 5-1. 
Jim Ploeger, who made a spot start, earned the win after six innings. He allowed one run on five hits and a walk and struck out nine. Nick Keur took the loss after four innings of work in which he allowed three runs (two earned) on four hits and five walks and struck out five. 
The best hitter for L&D Amsterdam Pirates was Delano Selassa, who went 2 for 2 with three RBI. 
With today's win, Pirates secured another spot in the Holland Series. With only three makeup games left (one vs HCAW and two vs Neptunus) and Hoofddorp Pioniers having played all of its games, Pirates cannot be overtaken anymore. 
The two makeup games vs Neptunus will decide who will have the home-field advantage. will not be played anymore, as won't tomorrow's game vs HCAW, so both teams can focus on the Holland Series. 
This blog post is brought to you by Score66 Baseball