On the third day of round thirteen, Cityside Apartments Quick Amersfoort hosted DSS, Silicon Storks hosted Curaçao Neptunus, L&D Amsterdam hosted Meerlease Pioniers and HCAW hosted De Glaskoning Twins.
DSS  11  –  0  Cityside Apartments Quick Amersfoort
Cityside Apartments Quick Amersfoort never stood a chance as they were outhit 14-3 andpitching
outscored 11-0. Only in the final inning of a mercy rule-shortened game, Quick Amersfoort got runners in scoring position with only one out but still the club did not manage to drive the runners in as their final two batters struck out.
DSS' starting pitcher was pulled after five innings despite having thrown only 63 pitches. He gave up only two hits, walked three and struck out two for the win. Relievers Sander
Helmendach and Mike Groen both pitched an inning in which they blanked Quick Amersfoort. Helmendach gave up just one hit but struck out three. Groen kept theopponent hitless and struck out two.
Tommy van de Sanden was the best hitter for DSS by far as he went 4 for 5 with a double, three RBI and two runs scored.
Curaçao Neptunus  7  –  0  Silicon Storks
In another lopsided game, Silicon Storks was no match for Curaçao Neptunus that outhit
 their The Hague based opponent 11-4. Storks had runners on third base only twice and in both cases, it was with two outs and they did not cash in as the final out was made before they could score. Neptunus on the other side had another easy afternoon. Orlando Yntema pitched six solid innings in which he gave up just three hits, walked just one and fanned ten. With the strong performance by Yntema, the race was already run after the first inning in which Neptunus scored four runs thanks to doubles by Benjamin Dille and Dwayne Kemp, a walk by Gianison Boekhoudt and singles by Dudley Leonora and Shaldimar Daantji. In the remaining eight innings, Neptunus did not push very hard anymore as they scored only three more runs.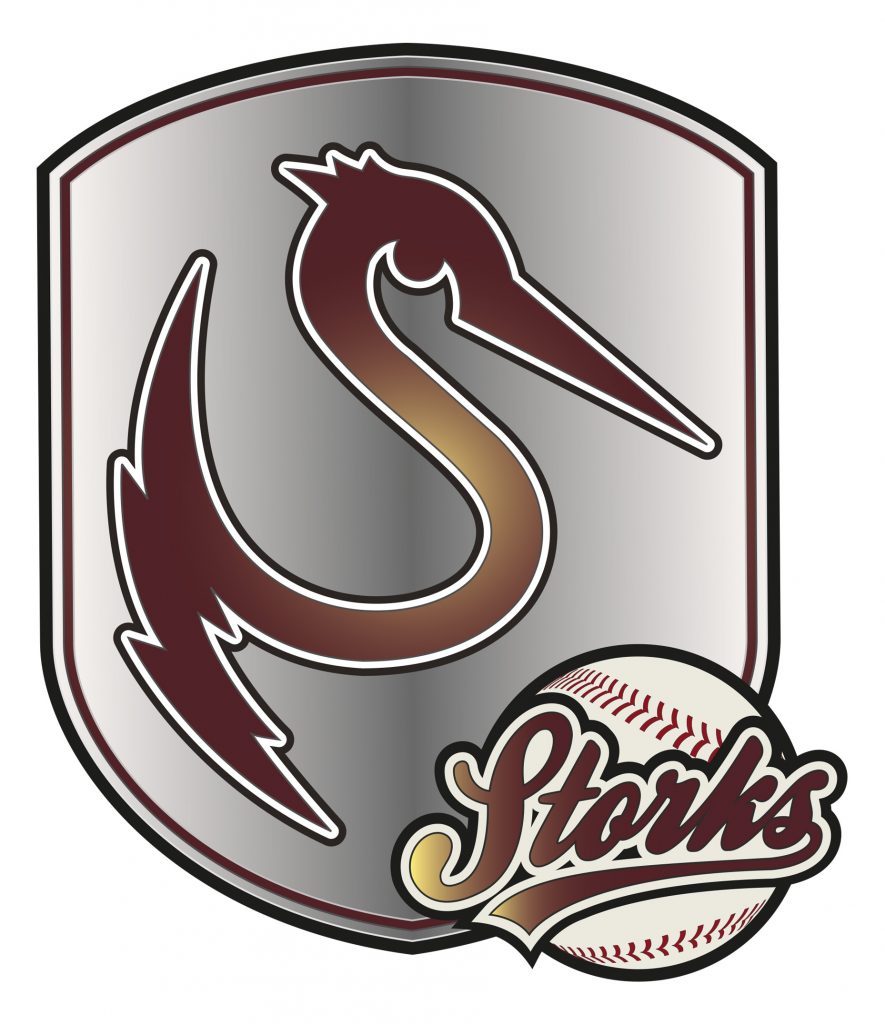 Of course, Orlando Yntema earned the win as Nick Winkel took the loss after four innings and five earned runs.
Best hitter for Curaçao Neptunus was Benjamin Dille, who went 2 for 3 with a double, an RBI and a run scored.
Meerlease Pioniers  1  –  2  L&D Amsterdam Pirates
A hard fought victory for L&D Amsterdam Pirates was the result of a real matchup.
 Pioniers' starting pitcher Alexander Valdez kept Pirates' lineup in check as he gave up only one run in seven innings. His opponent, Kevin Heijstek pitched a solid game as well. In six innings he gave up one run on four hits.
After both pitchers were replaced, Pirates eventually pushed through with Gilian van Lith on the mound in the eighth inning. Aidan Finnigan led off the eighth inning with a double and advanced to third base on a sac bunt by Remco Draijer who still made it to first base in time. As Niels van Weert hit into a force out at second base, Finnigan could score the game-winning run.  

Robin Schel, who pitched the final three innings of the game, kept Pioniers limited to only one hit for the win.
Best hitter for L&D Amsterdam Pirates was Remco Draijer, who went 2 for 3 with a double and a run scored.
De Glaskoning Twins  3  –  4  HCAW
In an attractive and close game, HCAW just stayed at the right side of the score. After De
 Glaskoning Twins had taken a 1-0 lead in the top of the third inning, HCAW took advantage of the lack of control of the Twins pitching staff. Thanks to several walks, an HBP and a fielder's choice, the club from Bussum could take a 3-1 lead. After Twins cut the lead in half in the fourth inning it took them until the eighth inning before the tied the game. As neither team did not score in the rest of the regular innings, extra innings were needed. After Twins was retired rather quick, HCAW put runners on first and second with one out. Then Patrick Bok hit the ball towards third base where Ruar Verkerk, who kept Twins in the game three times with great plays, could not get full control of the ball so a no out could be made and the bases were loaded. It only took Julian Goins' single to left field to drive in the walk-off
 run.
Jan Evertse took the loss as Dennis Bugersdijk, who pitched 2.2 innings, earned the win. Best hitter for HCAW was Vince Rooi, who was red hot during this series as he hit his third double in two days, drove in a run and scored once.
A very costly loss for Twins thanks to the win by DSS. Both teams are now tied for fourth place. As DSS has the least strongest opponent in Silicon Storks next week, Twins must do whatever is possible to beat Quick Amersfoort three times.
Here are some impressions of the game:
Standings after thirteen rounds:
| | | | | | | | | |
| --- | --- | --- | --- | --- | --- | --- | --- | --- |
| | Team | Games | Won | Tie | Loss | Points | Runs for | Runs against |
| 1 | Curaçao Neptunus | 39 | 34 | 0 | 5 | 68 | 276 | 83 |
| 2 | L&D Amsterdam | 38 | 31 | 1 | 6 | 63 | 239 | 78 |
| 3 | HCAW | 39 | 20 | 3 | 16 | 43 | 173 | 145 |
| 4 | De Glaskoning Twins | 39 | 16 | 3 | 20 | 35 | 190 | 190 |
| 5 | DSS | 39 | 15 | 5 | 19 | 35 | 162 | 185 |
| 6 | Hoofddorp Pioniers | 38 | 13 | 4 | 21 | 30 | 150 | 207 |
| 7 | Quick Amersfoort | 39 | 13 | 3 | 23 | 29 | 177 | 257 |
| 8 | Silicon Storks | 39 | 3 | 1 | 35 | 7 | 114 | 336 |
This report is brought to you by Score66 Baseball