In a statement by MLB tonight, it was announced that they will not provide MiLB teams with players for the 2020 season. Even though there was still some hope, we all knew that this would happen.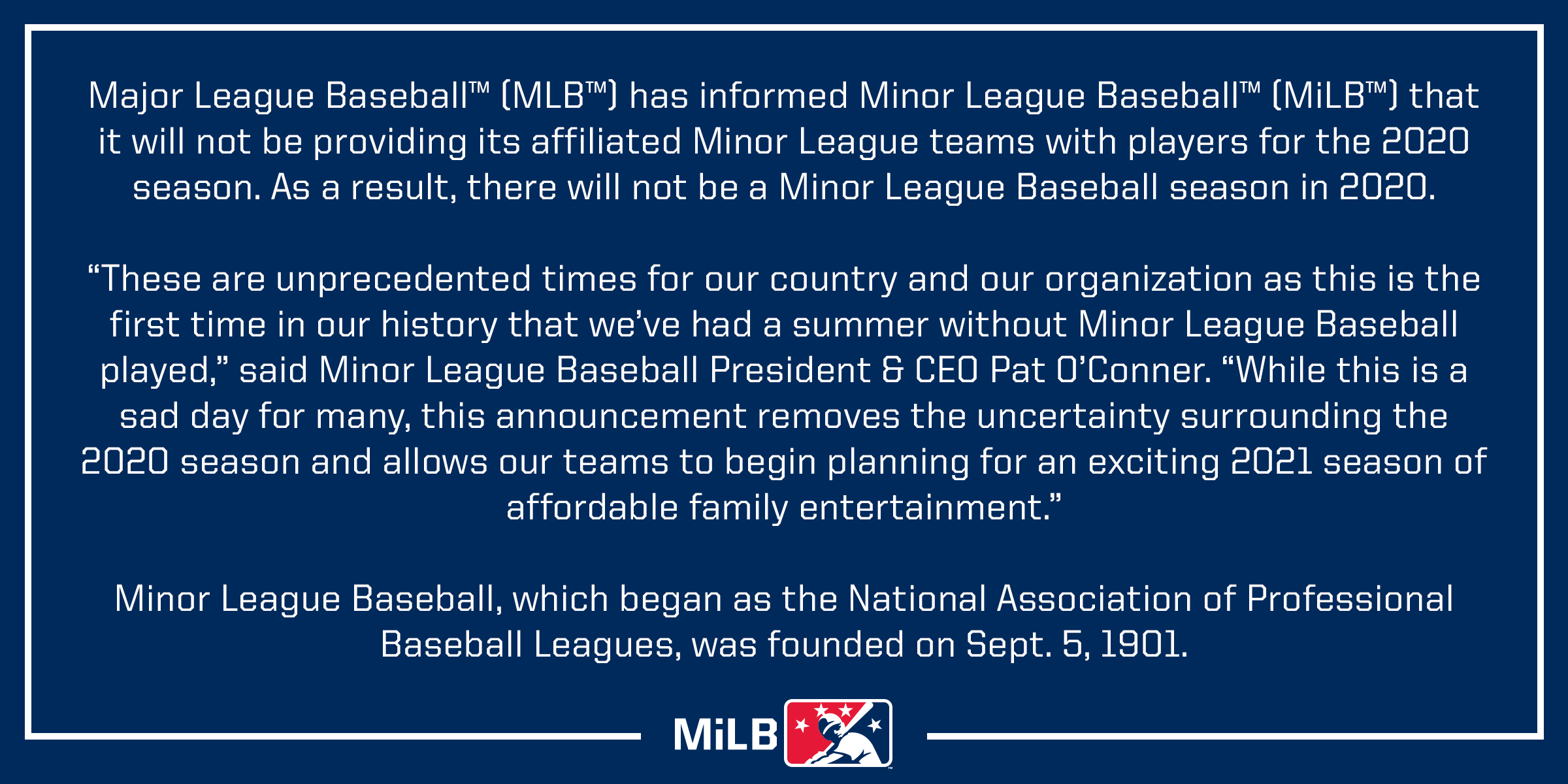 Minor League President and CEO Pat O'Conner stated that thanks to this decision, there is an end to uncertainty. It allows Minor League clubs to prepare for the 2021 season. Which clubs he did not mention as a lot is still uncertain about the future of the 42 teams that are scheduled to be dismantled.
There is still nothing clear if MLB will allow these clubs to have a final season in 2021 or that the 2021 season will start without them. If MLB would have some decency, it would allow these clubs to have a final season, so they can expand their horizons beyond the affiliated ball. With an extra season, they will have time to join Indy ball or a collegiate summer league.
Even though it was expected, the cancellation of the 2020 MiLB season is still a major disappointment. Especially for those communities where Minor League Baseball is a big part of their summer life.