After a day off due to Kings Day, the competition continued. Curaçao Neptunus hosted DSS, Meerlease Pioniers headed to The Hague to face Silicon Storks, De Glaskoning Twins hosted L&D Amsterdam Pirates and HCAW hosted Quick Amersfoort.
DSS  1  –  11  Curaçao Neptunus

Curaçao Neptunus remains the only team in the Dutch hoofdklasse that won all of its series. The team cruised through today's game behind the pitching of Misja Harcksen. In the second inning, Neptunus loaded the bases and scored three unearned runs thanks to two fielding errors. After Neptunus scored two more runs in the next two innings, The sixth frame was a disastrous one for DSS. Four singles and three walks led to five more runs for Neptunus. In the top of the seventh, when Misja Harcksen was replaced by Brendan Schoemaker, DSS pushed to extend the game for at least half an inning as it loaded the bases. Brendan Schoemaker hit Devano Pieter with a pitch and thus allowed the team from Haarlem to score their first run of the game. But in the bottom of the seventh, Neptunus reached the ten-run margin when Dwayne Kemp singled home Stijn van der Meer to end the game in mercy-rule fashion.
Misja Harcksen earned the win after five innings as he gave up two hits and as many
walks and fanned ten. The loss went to Tim Halderman, who gave up four unearned runs on five hits in 2.1 innings.
Best hitter for Curaçao Neptunus was Stijn van der Meer who went 3 for 4 with two RBI and two runs scored.

Meerlease Pioniers  8  –  1  Silicon Storks

An easy victory for Meerlease Pioniers. The Hoofddorp based team scored three early runs on singles by Mark Smits, Nolan Beugeling, Joey Eeman and Jorrit Penseel. A two-run fourth and a one-run seventh inning led to a 6-0 lead for Pioniers behind the pitching of Lars Broersen, who pitched seven innings in which he gave up four hits, three walks and struck out five. After Silicon Storks scored their first run in the bottom of the eighth, Pioniers scored two unearned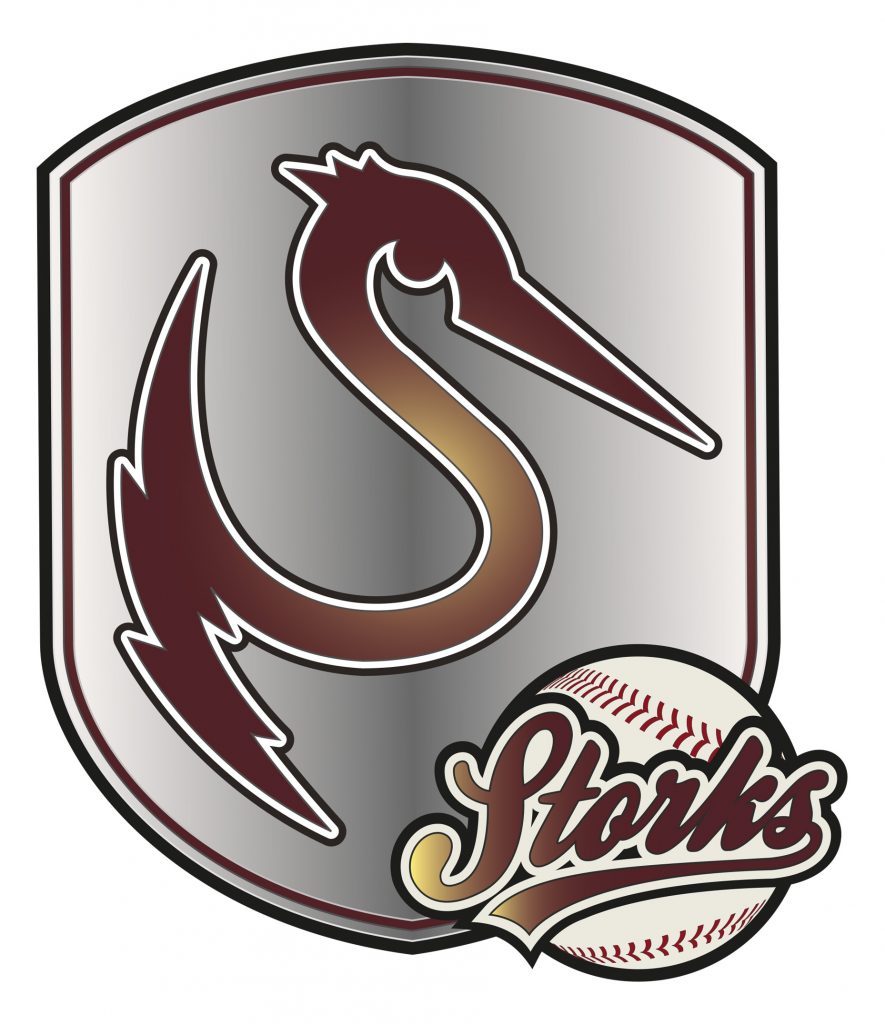 runs in the top of the ninth to reach the final score. Nick Winkel, who gave up five runs on eight hits and two walks in 3.1 innings, was tabbed with the loss.
Paul Jacobs was the best hitter for Meerlease Pioniers, as he went 3 for 4 with two RBI and three runs scored.
L&D Amsterdam Pirates  8  –  4  De Glaskoning Twins

L&D Amsterdam Pirates recovered in a good way after last week's series loss vs Neptunus by handing De Glaskoning Twins its third sweep in as many weeks. Three doubles, a single and a throwing error laid the foundation for an easy win in the first inning when Pirates scored four runs. Twins cut the lead in half in the bottom of the first on a walk, a single and a sac fly. But after Pirates scored twice in the second inning, Twins had a golden opportunity to get back into the game with runners in scoring position and only one out. But with a strikeout and a flyout, Jim Ploeger kept Twins in check.  Through the game, Pirates scored two more runs while Twins only got a hit off Maickel Rietel and was shutout by Joan Rifaela in two innings. But with Tom Stuifbergen on the mound, Twins showed a sign of life as Joshua
Zara singled home Brian Biezen and Nick Peels to make the score more bearable.
Jim Ploeger pitched the needed five innings for the win as he allowed two runs on two hits and three walks and struck out four. Jan Evertse took the loss. In three innings he allowed seven runs (three earned) on seven hits and a walk and struck out three.
Quick Amersfoort    –    HCAW

This report is brought to you by Score66 Baseball