Tonight several make up games for last weekend's rained out games were played. The following games were scheduled: HCAW @ Curaçao Neptunus, Quick Amersfoort @ Hoofddorp Pioniers, and Oosterhout Twins @ L&D Amsterdam Pirates.


HCAW  9  –  6  Curaçao Neptunus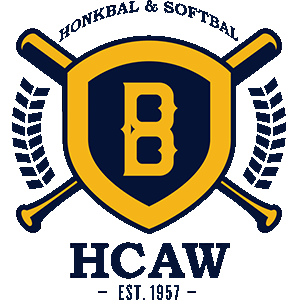 Likely with a little help from the curfew rule, HCAW dealt Curaçao Neptunus its third loss of the season. With a 9-3 HCAW lead going into the bottom of the seventh inning, Neptunus caught fire, partially thanks to Chris Stuart and Arjan Nijkamp struggling on the mound. Who knows what would have happened if the game had been played for the full nine innings. Anyhow, HCAW took a quick 3-0 lead in the first inning on doubles by Arthur Bonefacia and Max Draijer and a single by Linoy Croes. In the following inning, HCAW added three more runs thanks to a two-RBI single by Bob van der Meer and Arthur Bonevacia who hit in a 6-4-3 double play that allowed Julian Rip to score. In the following two innings, HCAW scored once and Neptunus thrice to make it 7-3. After HCAW scored two more insurance runs in the sixth, a single by Greg Muller, a passed ball and a throwing error allowed Neptunus to score three times. By then, there was still one out. Eventually, Nick Keur took the mound and retired the final two batters for the win. 
Perhaps Dennis Burgersdijk didn't pitch his best game as threw a hundred and ten pitches in only six innings, but he pitched well enough to keep Neptunus at bay and thus earned the win. In those six innings, he gave up three runs (two earned) on seven hits and two walks as he struck out six. Kaj Timmermans took the loss vs his old team. In four frames, he gave up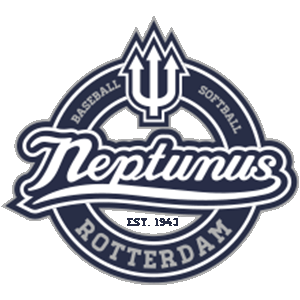 seven runs on nine hits and two walks and struck out two. Nick Keur earned the save. 
Arthur Bonefacia was the best hitter for HCAW as he went 2 for 2 with a double, three RBI and a run scored. 
Quick Amersfoort  0  –  3  Hoofddorp Pioniers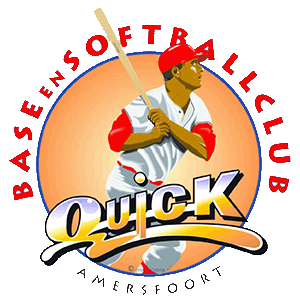 Hoofddorp Pioniers needed only two hours and fifteen minutes to clinch tonight's win. 
After four scoreless innings, singles by Pim Vijfvinkel, Raul Jacobs, and a sac fly by Mark Smit, all with the bases loaded, drove in three runs for Pioniers, the only runs of the game. 
Three Pioniers pitchers limited Quick Amersfoort to six hits: Scott Prins, who earned the win allowed five hits and struck out eight, Koen van 't Klooster didn't allow any hit but walked one and struck out two, and Sander Helmendach gave up one hit and walked one and struck out one for the save. Jhan Rifaela took the loss. After four solid innings, he gave up the three runs to Pioniers in the fifth. Rifaela lasted five innings in which he gave up five
hits, walked two and struck out two. 
Jorrit Penseel was the best hitter for Pioniers as he went 2 for 3 with a run scored. 
Oosterhout Twins  4  –  0  L&D Amsterdam Pirates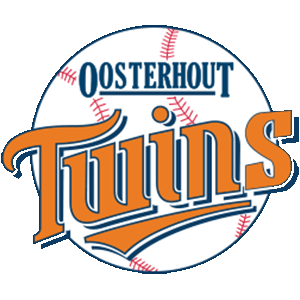 A series-clinching win for Oosterhout Twins. Yours truly intended to write "a surprising win," but as Twins is a contender for a playoff spot all season, the win may not really come as a surprise anymore. A fine team effort led to tonight's win. Simon Gross pitched seven solid innings, supported by a flawless defense and his teammates provided enough run support. 
In the first inning, Twins took a 1-0 lead when Rayshelon Carolina, who got on base thanks to a walk, advanced to third on a throwing error by Naut Kragt when Tyriq Kemp laid down a bunt. A groundout hit by Jarreau Martina drove in the opening run. Two innings later, Shurman Marlin hit a home run to right field and took Tyriq Kemp with him. Eventually in the ninth, Rayshelon Carolina hit a double down the right field line that rolled into the far corner of right field and drove in Jerzy van Gool, who came all the way from first base. 
Simon Gross earned the win as he allowed three hits, walked five and struck out three. Naut Kragt took the loss. In six innings, he gave up three runs (two earned) on two hits and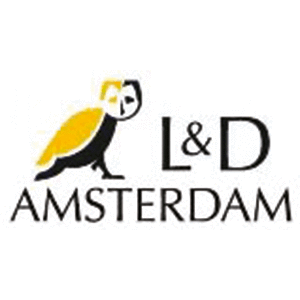 four walks and struck out six. Shunta Oba earned the save after 1. 2 perfect innings in which he struck out two. 
Rayshelon Carolina was the best hitter for Oosterhout Twins as he went 1 for 3 with a double, an RBI, and a run scored. 
This blog post is brought to you by