In the second round, the following series will be played: Quick Amersfoort – Meerlease Pioniers, DSS – Silicon Storks, L&D Amsterdam Pirates – HCAW and Curaçao Neptunus – De Glaskoning Twins. In the game between L&D Amsterdam Pirates and HCAW, veteran pitcher Rob Cordemans may break the 2,000 strikeout mark.
Meerlease Pioniers    –    Quick Amersfoort

Quick Amersfoort was no match for Meerlease Pioniers today.
For six innings, Lars Huijer kept Quick Amersfoort in check and kept them scoreless as he gave up only two hits, walked three and reached double digits in strikeouts (12). During those six innings, Meerlease Pioniers scored to their heart's content. With starting pitcher Taylor Clemensia on the mound, Pioniers scored five times (three earned runs) on four hits and four walks in one inning and four batters faced. Clemensia's replacement, Colin van Laar, lasted five innings but still allowed three runs (two earned) on one hit and four walks as he struck out five. Only after Lars Huijer was pulled, Quick Amersfoort scored a run when Nick Loos gave up a bases-loaded walk. Eventually Pioniers scored five more runs. Quick Amersfoort scored a run in the seventh and a run in the eighth and rallied for four more runs in the ninth inning but their offensive outburst fell short to endanger Pioniers' win.
Lars Huijer earned the win and Taylor Clemensia took the loss.

Best hitters for Meerlease Pioniers were Bodhi de Vreede and Jorrit Penseel who both went 1 for 2. De Vreede scored once and Penseel drove in a run and scored a run himself. 
DSS  4  –  8  Silicon Storks

Juan Carlos Sulbaran, who was acquired by DSS to bolster the rotation, didn't get the needed support by his defense today. In 5.1 innings, Sulbaran gave up six runs (three earned) on six hits. Nevertheless, Sulbaran struck out nine.
The game seemed to start very well for DSS as the team scored thrice in the second inning on two doubles, a dropped fly ball and a sac fly. But in the next innings, DSS was kept in check by Jurian Koks. On their turn Storks scored four times in the third inning and never looked back. Four more runs were scored thanks to a wild pitch and a single by Joost van den Bergh in the sixth inning and singles by Glennton Poulo and Stephon Mohamed.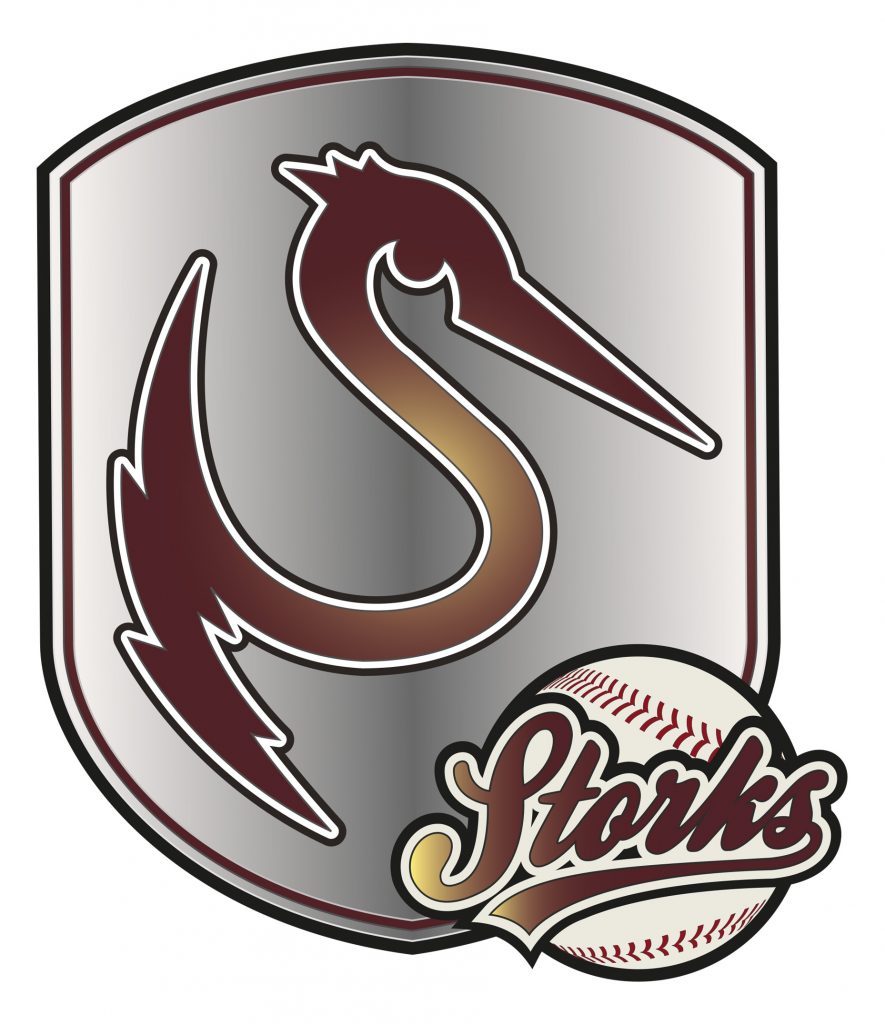 Jurian Koks earned the win as he limited DSS to three runs (two earned) on five hits and two walks and struck out eight.
Best hitter for Silicon Storks was Stephon Mohamed as he went 1 for1 with an RBI.

HCAW  0  –  2  L&D Amsterdam Pirates

In a low scoring game (the only one of the night), Rob Cordemans just did not reach the 2,000th strikeout of his career. The veteran of the rotation of L&D Amsterdam Pirates was pulled after five innings as he had struck out six batters, one shy of the milestone. On the side of HCAW, starting pitcher Chris Pfau pitched a gem as he allowed only one hit in five innings and struck out six. But despite his good outing, Pfau gave up the opening run in the sixth inning when Niels van Weert hit a leadoff double, followed by a single hit by Gilmer Lampe that allowed Van Weert to score. The second run for Pirates was scored in the ninth when Denzel Richardson singled to left center field and allowed Linoy Croes to score from third base.

Nick Veltkamp earned the win. In two innings he gave up two hits but kept HCAW scoreless. Chris Pfau took the loss, even though he pitched a solid game.
Gilmer Lampe was the best hitter for L&D Amsterdam Pirates. He went 2 for 2 and drove in a run. 
De Glaskoning Twins  4  –  8  Curaçao Neptunus

The game started promising for De Glaskoning Twins as the team scored twice in the first inning off Diegomar Markwell. Thomas Roijers, who had a solid debut last week, struggled through the third inning and allowed Curaçao Neptunus to load the bases before Quentin de Cuba and Shaldimar Daantji singled home four runs. A throwing error by Roijers led to another run for Neptunus, still with no outs. A sac fly by Greg Muller drove in Neptunus' fifth run in the inning to make it 6-2 Neptunus.
In the sixth inning, Twins got back in the game. After new acquisition, Arthur Bonevacia doubled and Joshua Zara was hit by a pitch, Max Kops doubled to left field to drive in
both base runners. With Neptunus leading 8-4, Twins had two big opportunities to get back in the game in the eighth and the ninth innings but their rallies fell short.
Diegomar Markwell earned the win. In six innings he gave up four runs on eight hits and a walk and fanned nine. Thomas Roijers took the loss. In five innings he allowed eight runs (six earned) on nine hits and three hits.

Best hitter for Curaçao Neptunus was Shaldimar Daantji as he went 2 for 3 with an RBI and a run scored.
This report is brought to you by Score66 .