Two blowout scores on the third day of round five. Silicon Storks beat Hoofddorp Pioniers 11-4 and DSS got their revenge for the humiliation on Saturday as they beat De Glaskoning Twins 11-1. Curaçao Neptunus clinched an easy victory over Cityside Apartments Quick Amersfoort and L&D Amsterdam Pirates stayed on the right side of the score vs HCAW.
Hoofddorp Pioniers   4  –  11  Silicon Storks
Yesterday, the pitching of Hoofddorp Pioniers did not work well. In eight innings, the
 pitching staff gave up eleven runs on sixteen hits. Andrew Wanapa was the only pitcher who did not give up a run. The biggest inning for Silicon Storks was the fifth when they scored four runs. The first run in the fifth inning was scored on a dropped fly ball, the second on a double hit by Nick Nefs. Back to back singles, a sac fly and a throwing error drove in two more runs for Storks.
Jurrian Koks pitched seven innings for the win as he gave up two runs (one earned) on nine hits and two walks. He also struck out one. Dion Steijl took the loss after four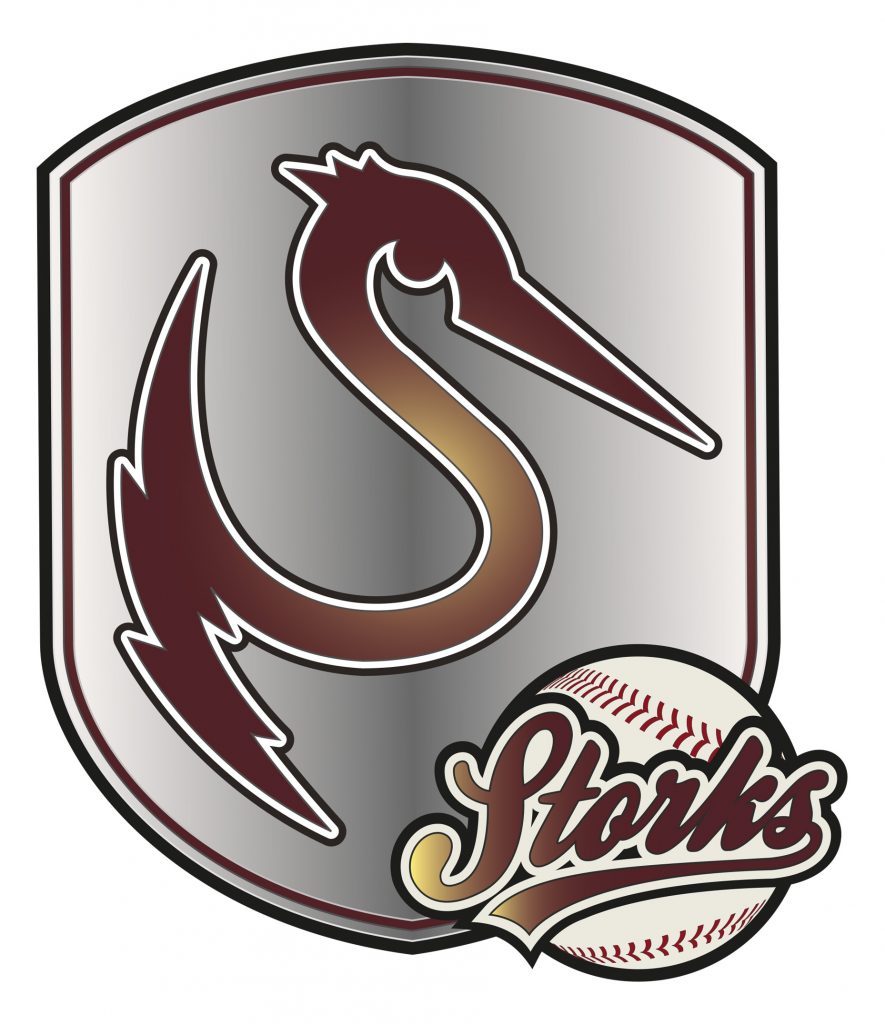 innings in which he gave up seven runs (six earned) on eight hits and one walk as he struck out two.
Nick Nefs and Tijani Dunlop both hit 2 for 3. Nefs hit two doubles, drove in three and scored twince. Dunlop drove in two.
Cityside Apartments Quick Amersfoort  1  –  9  Curaçao Neptunus
Manager Ronald Jaarsma of Curaçao Neptunus used his pitching staff in a very unusual
 way. Jiorgeny Casimiri pitched the first inning, Berry van Driel the second, Taylor Clemensia the third and the fourth, Elton Koeiman the fifth, the sixth and the seventh, and Loek van Mil pitched the ninth. Elton Koeiman was the only one of the five pitchers who gave up a run.
Two big innings were enough for Neptunus to get the win: A five-run fifth inning and a four-run seventh.
Taylor Clemensia, who pitched the third and fourth inning, earned the win after two no-hit innings in which he walked one and struck out one. Jos de Jong lasted 4.1 innings for
 the loss. He gave up four runs on six hits and fanned two.
Not only was Quick Amersfoort outscored by Neptunus, they were also outhit 13-2. Best hitter for Curaçao Neptunus was Darryl Collins, who went 2 for 4 with an RBI.
DSS  11  –  1  De Glaskoning Twins
DSS got its revenge for the humiliation on Saturday when they were beaten up by De
Glaskoning Twins 19-1. Yesterday the pitching of De Glaskoning Twins did not pan out. Nick Peels, who kept Twins in the game vs Neptunus last week, did not last longer than 2.2 innings yesterday as he gave up five runs (three earned) on four hits and three walks. Of the six pitchers that manager Kevin Knollenburg used, only two managed to keep DSS from scoring. The Twins lineup didn't get a grip on the pitches of Tim Halderman. Halderman lasted six innings and gave up just one run on three hits and two walks as he fanned six. DSS on the other side did very well at the plate as the team collected fourteen hits of which Timo van Erk and Omar Williams collected the most as they both went 3 for 4.
Williams drove in five runs and scored twice.
Tim Halderman earned the win and Nick Peels took the loss.
Thanks to the loss of HCAW vs L&D Amsterdam Pirates, Twins is still in third place with a two-point lead over HCAW.
HCAW  1  –  3  L&D Amsterdam Pirates
A three-run first inning was enough for L&D Amsterdam Pirates to clinch the victory.

Even though HCAW had runners in scoring position next to the sixth inning, in which they scored their sole run on Seb Visser's single to left field after Nick Veltkamp gave up two walks and hit one batter with a pitch, the team never was close to scoring a run. Two of the three runs Pirates scored on singles by Nick Urbanus and Rodney Daal. One run was scored when Zerzinho Croes stole home plate.
Manager Charles Urbanus of L&D Amsterdam Pirates used four pitchers of who Kyle Ward earned the win after five innings of work. Ward gave up five hits and struck out
 three. Chris Pfau of HCAW lasted eight innings for the loss as he gave up three runs on three hits and four walks and struck out six. Notable feat: L&D Amsterdam Pirates collected only three hits and HCAW got seven.
Standings after five rounds:
| | | | | | | | | |
| --- | --- | --- | --- | --- | --- | --- | --- | --- |
| | Team | GAMES | WON | TIE | LOSS | POINTS | RUNS FOR | RUNS AGAINST |
| 1 | Curaçao Neptunus | 15 | 14 | 0 | 1 | 28 | 112 | 28 |
| 2 | L&D Amsterdam | 15 | 14 | 0 | 1 | 28 | 93 | 25 |
| 3 | De Glaskoning Twins | 15 | 7 | 0 | 8 | 14 | 88 | 67 |
| 4 | HCAW | 15 | 6 | 0 | 9 | 12 | 59 | 78 |
| 5 | Hoofddorp Pioniers | 15 | 5 | 2 | 8 | 12 | 54 | 79 |
| 6 | Quick Amersfoort | 15 | 5 | 1 | 9 | 11 | 73 | 107 |
| 7 | DSS | 15 | 4 | 1 | 10 | 9 | 56 | 93 |
| 8 | Silicon Storks | 15 | 3 | 0 | 12 | 6 | 58 | 116 |
This report was brought to you by Score66 Baseball