On the third day of the seventh round in the Dutch hoofdklasse, the following games were scheduled: Quick Amersfoort – Hoofddorp Pioniers, Storks – Curaçao Neptunus, RCH Memorie Sieraden – DSS/Kinheim, L&D Amsterdam Pirates – HCAW.
Quick Amersfoort  2  –  13  Hoofddorp Pioniers

For one inning, Quick Amersfoort had the lead. In the second inning, Emeron Lourens doubled to center field to drive in two runs. But the lead would not last long. In the bottom of the third inning, the offense of Hoofddorp Pioniers exploded. 
Singles by Jorrit Penseel and Pim Vijfvinkel, a triple by Jeldwin Orman, a double by Joost van den Bergh, and a throwing error led to nine runs. Eventually, Pioniers needed seven innings to finish the game. 
Winning pitcher was Yassir Lachkar. He went five innings in which he allowed two runs on
seven hits and struck out. Stijn Bruins Slot took the loss. In 2.1 innings, he allowed ten runs (eight earned) on nine hits and three walks, and struck out one. 
Bodhi de Vreede, Duncan Beljaards, and Pim Vijfvinkel went 1 for 1. De Vreede hit a double, Beljaards drove in a run, and Vijfvinkel drove in two runs and scored one himself. 


Storks  3  –  8  Curaçao Neptunus

Even though it wasn't a blowout score, Storks never really stood a chance against Curaçao Neptunus. The multiple Dutch champion had a 4-0 lead already when Storks got on the board for the first time. A single by Sigmar Eustacia drove in Jurickson Fecunda for Storks' first run. In the sixth, Storks cut Neptunus' lead in half but in the bottom of that same inning, the team from Rotterdam added three runs to its score thanks to RBI-singles by Stijn van der Meer and Jiandido Tromp, and a wild pitch on wich Tromp could score. 
Eventually, both teams would score one run in the remainder of the game. 
Misja Harcksen earned the win. In two innings of relief, he limited Storks to one run on two hits and a walk, and struck out one. Mike van den Berg took the loss. He lasted six innings in
which he allowed seven runs (four earned) on six hits and three walks, as he struck out four. 
Rogear Bernadina was the best hitter for Curaçao Neptunus. He went 2 for 4 with a double, an RBI, and two runs scored. 


RCH Memorie Sieraden  6  –  5  DSS/Kinheim

A surprising and hard-fought victory for RCH Memorie Sieraden over DSS/Kinheim. RCH-Pinguïns took a 2-0 lead in the first inning, but DSS/Kinheim countered in the fourth by scoring three runs. One inning later, RCH-Pinguïns tied the game at three. 
The score went back and forth until the end of the ninth inning, when it was tied at five. 
With runners on first and second in the top of the tenth inning, Teun van der Meer laid down a sacrifice bunt to move the runners ahead. In order to get DSS/Kinheim in the force-out mode, Sebastiaan van der Horst was intentionally walked. Then, Thomas Kwakernaak hit into a force-out at second base, on which Jesse Aussems could score the game-winning run. Jeremy Young, who earned the win, retired DSS/Kinheim's side in the bottom of the tenth. Young pitched 2.2 innings in which he gave up one hit and struck out one.

Robyn Clara took the loss. In two innings in relief, he gave up one (the game-winning) run on three hits and a walk. 
Koen Werkman was the best hitter for RCH Memorie Sieraden. He went 3 for 5 with two RBI and a run scored. 


L&D Amsterdam Pirates  2  –  3  HCAW

Also, the third game of this three game series was a close one. After both teams won a match in the previous two games, it all came down to the rubber game. 
With runners in scoring position in the fourth inning, L&D Amsterdam Pirates opened the score when Kenny Berkenbosch grounded out 6-3, and Sharlon Schoop scored the opening run from third. In the sixth inning, it was again Sharlon Schoop who scored a run, this time on a sac fly by Tommy van de Sanden. 
In the bottom of the seventh, HCAW cut Pirates' lead in half. Eventually, it all happened in the ninth inning. With still a 2-1 lead for Pirates, Linoy Croes scored from second base on Max Draijer's single to right center field. With the bases loaded and one out, Brendly Martina hit a sac fly to center field and drove in Max Draijer for the walk-off victory.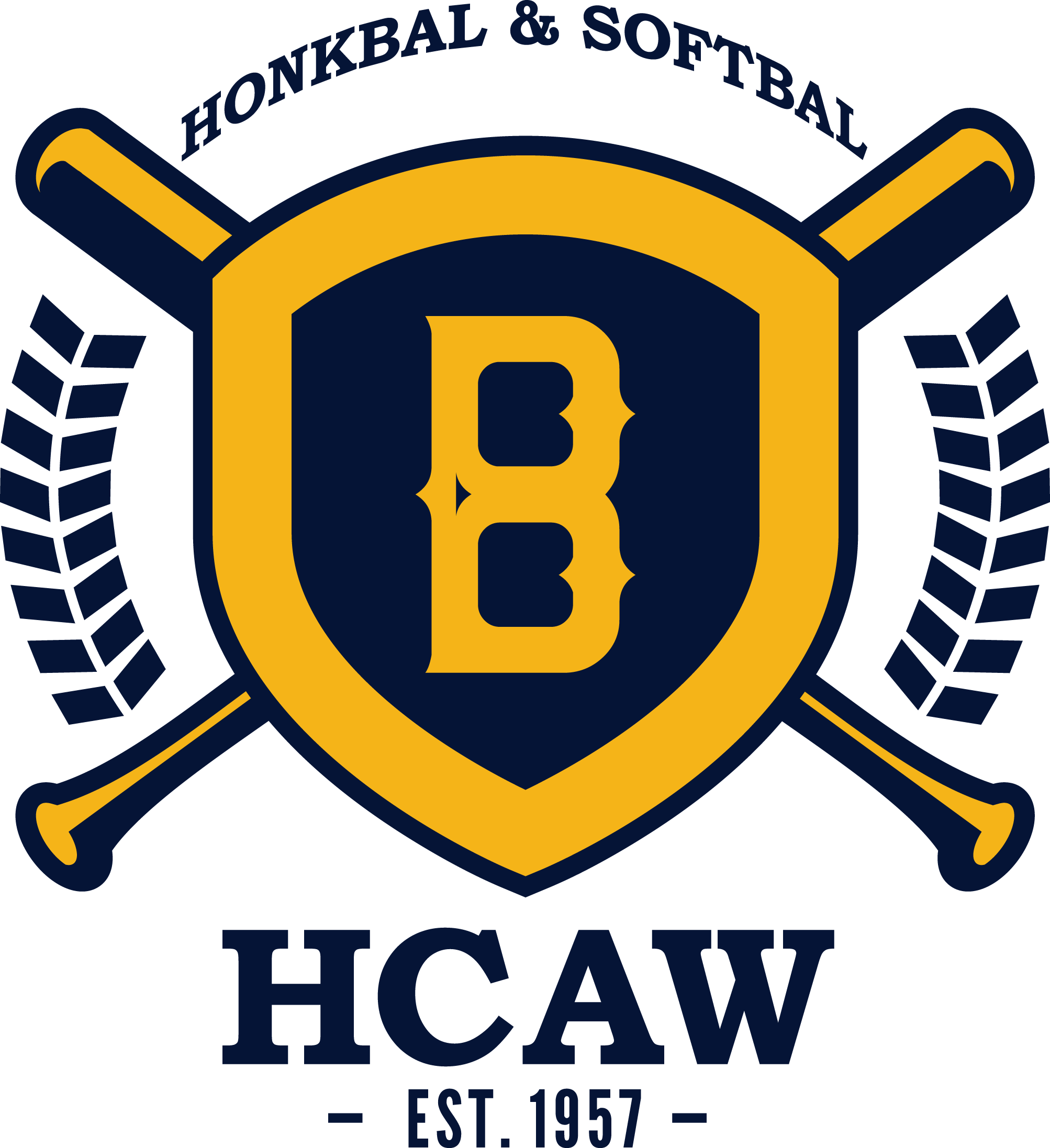 Jasper Elfrink earned the win. He pitched the ninth inning and allowed a walk. Naut Kragt took the loss. In the ninth, he allowed two runs on three hits and a walk. 
Going 2 for 4, Linoy Croes was the best hitter for HCAW. He hit a double and scored the game-tying run in the ninth. 


This blog post is brought to you by