On the last day of the last round of the regular season, DSS hosted Curaçao Neptunus, Pickles UVV hosted L&D Amsterdam and due to a rainout in Oosterhout yesterday, a double header was played in Hoofddorp between Pioniers and De Glaskoning Twins.
Curaçao Neptunus  11  –  2  DSS
Unlike yesterday's game, DSS could not keep pace with Curaçao Neptunus today.
Neptunus took a 3-0 lead in the first inning, which appeared to be enough. But nevertheless, Neptunus was a like a rolling steam train as the team scored a run in the fourth inning, four in the sixth and three in the ninth. All DSS could do was scoring a run in the fourth inning and one in the ninth. Not only did Neptunus outscore DSS, they also outhit them 21-7.
Neptunus' first three runs in the first inning, were scored when Stijn van der Meer led off with a triple, followed by a single by Benjamin Dille that drove in Van der Meer, and a single by Dwayne Kemp before Christian Diaz doubled home Dille and Kemp for the 3-0 lead. After Neptunus scored the fourth run, DSS got on the board when Tino van Erk scored all the way from first base on Djewi Appelman's single to left field. 

Neptunus' starter Kevin Kelly cruised through six innings for the win as he gave up a run on two hits and five walks and struck out seven. Sander Helmendach took the loss. In five innings, he gave up four run on twelve hits and three walks and fanned one.
Best hitter for Curaçao Neptunus was Christian Diaz, who went 5 for 6 with four RBI, a double, a home run (a two run dinger in the ninth) and two runs scored.
L&D Amsterdam  7  –  4  Pickles UVV
Three innings were enough for L&D Amsterdam Pirates to clinch the victory.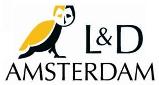 A two-run second inning, thanks to a two-run dinger hit by Linoy Croes, was the start of this 7-4 victory. But Pickles UVV would cut Pirates' lead in half in the bottom of the fourth inning when Berend Ruben scored from second base on Julian Rip's double to right field. But Pirates answered immediately in the next inning. Remco Draijer led off with a solo home run and Danny Rombley doubled to left field to drive in Gilmer Lampe and Zerzinho Croes. Pirates would add two more in the sixth inning, but UVV refused to give up as the team scored a run in the bottom of the sixth.
In the bottom of the final frame, UVV would inch a bit closer when Julian Rip hit a two
run homer off Daan Hendrix. But that was all UVV could do offensively.
Winning pitcher was Robin Schel. Schel pitched five innings, gave up a run on three hits and struck out six. Timo van Ancum took the loss after 4.1 innings of work. He gave up five runs (four earned) on five hits and four walks and struck out one.
Best hitter for L&D Amsterdam Pirates was Linoy Croes, who went 3 for 5 with a home run, a double, two RBI and a run scored.
De Glaskoning Twins  –  Hoofddorp Pioniers  2 – 7 and 0-5
In the first game between the two teams today, De Glaskoning Twins was the home team.
Hoofddorp Pioniers struck first in the top of the first inning. Joey Eeman scored the opening run on a single to center field, hit by Dudley Leonora. When Jeffrey Arends hit into an around-the-horn double play, Mark Smit scored the second run for Pioniers.
Twins cut the lead in half in the bottom of the first when Dennis de Quint scored on a throwing error on which Mick Molenaar could reach base safely.
Pioniers would score a run in the third, two runs in the sixth and seventh. Twins managed to get another run on the board in the fourth but there the offense stalled.
Chris Pfau earned the win after six innings in which he gave up two runs (one earned) on nine hits and five walks as he struck out three.
Despite pitching five decent innings, Brendan Schoemaker allowed three runs on six hits and a walk for the loss.
Best hitter for Pioniers was Mark Smit, who went 2 for 2, with a triple and three runs scored.
In the second game, De Glaskoning Twins could keep pace with Pioniers for four innings before Hoofddorp Pioniers scored three runs. With the bases loaded in the fifth inning, Lars Huijer (!) grounded into a double play but drove in Glenn Bakker for the opening run. Joey Eeman followed with a RBI single and Mark Smit doubled home Eeman. Two innings later, Pioniers scored two more to reach the final score.
In this game, Twins never got past second base as the team was kept in check by Darryl Jamoena, who allowed five hits in a complete game shutout. He walked three and struck out one. De Glaskoning Twins committed a whopping five errors of which two led to unearned runs.
Jamoena earned the win, Reynaldo Sarmiento took the loss. Sarmiento lasted four innings, gave up two runs on three hits and four walks and struck out one.
Best hitter for Hoofddorp Pioniers was Jeffrey Arends, who went 2 for 3 with two doubles.
Final standings before the playoffs and promotion/relegation series:
| | | | | | | | | |
| --- | --- | --- | --- | --- | --- | --- | --- | --- |
| | Team | Games | Won | Tie | Loss | Points | Runs for | Runs against |
| 1 | L&D Amsterdam | 36 | 29 | 1 | 6 | 59 | 274 | 93 |
| 2 | Curaçao Neptunus | 36 | 26 | 1 | 9 | 53 | 279 | 140 |
| 3 | HCAW | 36 | 20 | 2 | 14 | 42 | 168 | 146 |
| 4 | Hoofddorp Pioniers | 36 | 20 | 2 | 14 | 42 | 200 | 158 |
| 5 | DSS | 36 | 13 | 0 | 23 | 26 | 153 | 287 |
| 6 | Pickles UVV | 36 | 7 | 3 | 26 | 15 | 132 | 236 |
| 7 | De Glaskoning Twins | 36 | 6 | 1 | 29 | 13 | 138 | 284 |
This report is brought to you by Score66 Baseball