On day one of round seven DSS surprised L&D Amsterdam, Pickles UVV blew a big lead in a festival of errors vs De Glaskoning Twins and HCAW and Hoofddorp Pioniers split the points as their game ended in a tie. 
DSS  3  –  1  L&D Amsterdam Pirates
DSS showed tonight that it isn't a pushover perse. In the first inning, the team took a 1-0
lead. Kevin Nieveld drew a leadoff walk, stole second and was driven in on a double by Koen Halderman.
But Pirates didn't need to wait long to tie the game as Danny Rombley hit a solo shot to left-center field in the bottom of the second inning.
For L&D Amsterdam it was a game of missed opportunities as the team failed to cash in with runners in scoring position several times.
DSS' Sander Helmendach pitched a gem in 6.1 innings in which he gave up one run on eight hits as he walked two and fanned three. The two relievers DSS used (Tim Halderman and Byron Cornelisse) kept Pirates from scoring in the remainder of the game.
Kevin Heijstek pitched five solid innings in which he gave up one run on four hits, walked one and struck out seven. Dennis Burgersdijk pitched three innings of one hit ball.
But with Daan Hendrix on the mound, DSS struck hard. In the top of the ninth, with one out and runners on first and second, Hendrix gave up a double to Sven van de Sanden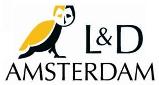 that drove in the go-ahead run for DSS. A throwing error by catcher Max Clarijs led to the third run for DSS.
Tim Halderman earned the win after 1.1 innings in which he walked two and struck out one. Daan Hendrix took the loss as he gave up the go-ahead run to DSS. 
Best hitter for DSS was Sven van de Sanden, who went 2 for 4 with a double and a RBI.
Pickles UVV  9  – 9  De Glaskoning Twins
Pickles UVV blew a five-run lead vs De Glaskoning Twins.

After seven innings, things looked gloomy for Twins as they trailed by five runs.
Until the eighth inning Twins had several opportunities to get the lead, but they failed to grab the opportunity. For example the fourth inning. With the bases loaded and no outs, the next three hitters fouled out, flied out and struck out.
After UVV scored four runs in the top of the seventh inning on a couple of singles, a walk, an HBP and a throwing error, it looked like Twins would end at the wrong side of the score. But in the top of the eighth inning, Brendan Schoemaker, who struggled in his four-inning outing, kept UVV from scoring more runs and that was the key moment in this game.
In the bottom of the eighth inning, with the bases loaded and no outs, Roderick Hennekes was replaced by Roland Laurens. Denzel Bryson, who hadn't collected a hit in the game yet, doubled to left center field to clear the bases. Eventually, Twins managed to load the bases again and singled to right field to drive in two more runs to tie the game. Thanks to
the curfew rule, the game ended with the final out of the eighth inning and ended in a 9-9 tie.
Best hitter for De Glaskoning Twins was Dennis de Quint, who went 2 for 3 with a double, a triple, a RBI and a run scored.
Best hitter for Pickles UVV was Rick Kuipers. He went 4 for 5 with a double, two RBI and a run scored.
Hoofddorp Pioniers  1  –  1  HCAW

A game shortened by a sun delay and the curfew rule ended in a 1-1 tie.
In a real pitchers duel, HCAW took the lead in the fifth inning. After a triple by Raoell Kortstam, Sven Jongejans singled him home for the 1-0 lead.
But Pioniers would tie it all in the seventh inning. Back-to-back singles by Quentin de Cuba and Shurman Marlin, put runners on the corners. A wild pitch by Steven van Groningen, allowed De Cuba to score the game tying run.
Both teams did not score anymore and as the clock reached 10:30 PM, the game was called. 

Lars Huijer pitched 6.1 solid frames for Pioniers as he gave up one run on three hits and two walks and struck out five. Jim Ploeger lasted only four innings for HCAW, but managed to fan nine hitters in that short time span.
Best hitter for Pioniers was Mervin Gario, who went 2 for 4. Three hitters of HCAW went 1 for 3 (Rossini Frolijk, Raoell Kortstam and Sven Jongejans.
This report is brought to you by Score66 baseball