Another championship for Tokyo. But not the Giants. No, this time the other team from the Japanese capital is the best of Japan. At a cold Hotto Motto Field in Kobe, the Yakult Swallows on game six of the Nippon Series, clinching their first championship since 2001. In another close game, both teams were kept on a leash by the opposing pitching. Orix' Yoshinobu Yamamoto pitched a nine-inning, one hundred forty-one-pitch gem, in which his pitches still topped 90mph in the ninth inning. But it didn't earn him the win.


Like all previous games, this one was a close one as well. Only in the fifth inning, the Swallows opened the score when Jose Osuna was moved to second base on a perfect bunt that dropped next to the first baseline. A timely hit by Yasutaka Shiomi drove in Osuna for the first run of the game.
But unlike the other innings, the Orix Buffaloes managed to drive in a run in the fifth inning as well. Overall the team did not hit very well and several batters looked like they were frozen as they watched the pitches hit the strike zone. Anyhow, with the runs not coming cheap, the Buffaloes used the same tactics as the Swallows. With Kenya Wakatsuki at first base, Ryo Ohta also hit a perfect bunt down the first baseline to move over Wakatsuki, who would score on Shuhei Fukuda's hit to left field. That was the sign for Swallow's manager to pull starting pitcher Hirotoshi Takanashi, who had pitched a solid game so far.
In the remaining regular innings, no runs were scored. With Steven Moya at second base, the Buffaloes send Adam Jones to the plate to pinch-hit, but the Swallows remembered Jones' home run of the previous game, and with first base wide open, they walked him.

Only in the twelfth inning, the Swallows scored the go-ahead run. Pinch hitter Shingo Kawabata drove in the game-winning run with a single to left field.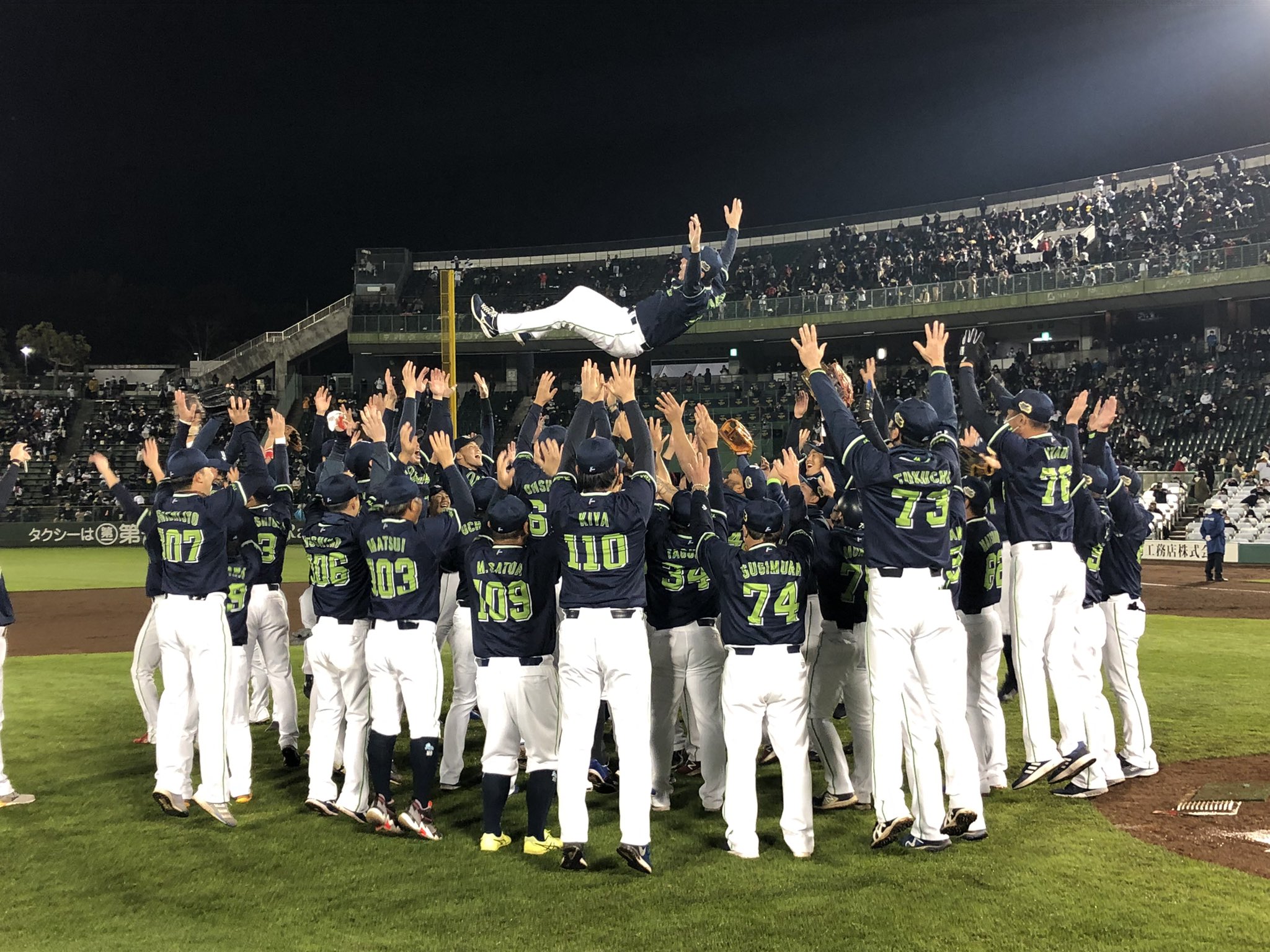 Reliever Scott McGough shut the door and handed the Swallows their sixth overall NPB championship. McGough earned the win as he pitched 2.1 innings in which he struck out eight and hit one batter with a pitch.

Ryo Yoshida took the loss as he gave up the winning run in the twelfth.

With his hit in his sole at-bat, Shingo Kawabata was the best hitter for the Swallows.