Today, the fourth game in the best-of-five semi-final between L&D Amsterdam Pirates and HCAW was played. In the Bottom Four competition, Silicon Storks hosted DSS/Kinheim and Quick Amersfoort hosted Hoofddorp Pioniers.
L&D Amsterdam Pirates  7  –  0  HCAW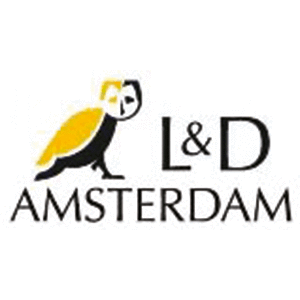 For L&D Amsterdam Pirates, today's game was a must win as it trailed 2-1 in the semi-final. The team did what it had to do and HCAW didn't stand a chance. In the first four innings, neither team did score, but in the fifth inning, Pirates blew the game wide open. 
RBI singles by Kenny Berkenbosch, Roelie Henrique, and Sharlon Schoop, drove in four runs and put Pirates in the driver seat. In the sixth inning, Pirates added another run to its score when Sicnarf Loopstok singled to third base and drove in Kalian Sams from second. The final two runs of the game were scored in the eighth inning when Kalian Sams scored on Kenny Berkenbosch' single and Rashid Gerard hit a sac fly to drive in Sicnarf Loopstok. 
What about HCAW? The team had only runners in scoring position in two of the nine innings. Nevertheless the team from Bussum left nine runners on base and had only one hit less than Pirates. 
Lars Huijer didn't get the much needed help of his offense. Three errors led to four unearned runs. In today's loss, Huijer allowed a total of seven runs on eight hits and two walks and struck out seven. Shairon Martis pitched a complete game shutout in which he gave up nine hits and struck out eight for the win.

Going 2 for 3 with a double and two runs scored, Sicnarf Loopstok was the best hitter for Amsterdam Pirates. 
Thanks today's win, L&D Amsterdam Pirates tied the game at two and all will come down to tomorrow's rubber game. 


DSS/Kinheim  10  –  5  Silicon Storks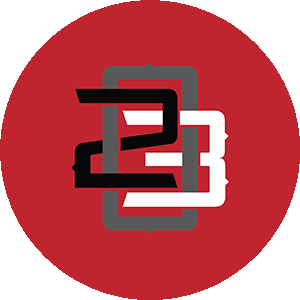 In a rather lopsided game, DSS/Kinheim clearly stayed at the right side of the score. 
Even though Silicon Storks took a 2-0 lead on a single by Ibrahin Redan and a double by Joshmar Doran, the team from The Hague didn't score in the following six innings. DSS/Kinheim on the other hand, knew how to drive in runs. In the top of the fourth, the team from Haarlem scored twice, once on a throwing error by the catcher and once thanks to a bases-loaded walk. Singles by Jochem Koedijk and Jason Jacobus drove in two more runs in the top of the sixth. A four-run seventh and a one-run eighth and ninth, gave DSS/Kinheim more than some insurance runs. Storks rallied for a run in the eighth and two in the ninth but fell short. 

Nick Boxelaar earned the win after six innings in which he allowed two runs on four hits and three walks and struck out three. Renaigel Martis took the loss. In 2.1 innings, he gave up two runs on two hits and two walks. 
Nick Hofer was the best hitter for DSS/Kinheim. He went 3 for 5 with two RBI and two runs scored.  


Hoofddorp Pioniers    –    Quick Amersfoort

A close game was supposed to go into extra innings but that did not happen. 
Hoofddorp Pioniers took an early lead when it scored a run in the first inning. It took Quick Amersfoort until the fifth to tie the game. In the remaining four frames, no runs were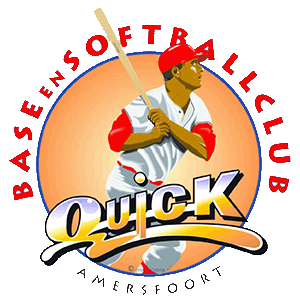 scored, so normally a tie-break would be played. But not this time. Somehow the benches cleared after the final out of the ninth inning and the umpires decided to postpone the game.





This blog post is brought to you by