In the third make up game between L&D Amsterdam Pirates and Curaçao Neptunus, the team from Amsterdam just stayed at the right side of the score as the runs did not come cheap and neither team scored in the final eight innings.
Curaçao Neptunus  1  –  2  L&D Amsterdam Pirates

In a very close game in which L&D Amsterdam Pirates won with the closest possible margin, both teams scored their runs in the first inning. Curaçao Neptunus took a quick lead when Stijn van der Meer drew a walk, advanced to second on a groundout and scored on a single up the middle, hit by Dudley Leonora. Pirates countered immediately. Also Pirates' at-bat started with a walk (by Roelie Henrique). Then Delano Selassa singled through the right side to put runners on the corners. A double by Denzel Richardson drove in both runners to give Pirates the lead. 

The biggest opportunity for Pirates to extend their score came in the third inning with Delano Selassa on third base with no outs. But Aaron de Groot retired three batters to get out of the inning without any damage. Regarding the fact that Pirates left six runners on base, one can conclude the lineup wasn't quite clutch today. Neptunus left only three on base and never really got close to scoring more runs because the team was kept in check by Gio de Graauw once again, despite issuing six walks. De Graauw allowed one run on two hits and struck out three in seven innings for the win. He only needed a lot of pitches to accomplish the feat: one hundred and one. 

Jelle van der Lelie took over in the seventh and pitched one no-hit inning in which he gave up a walk and earned the hold. Kevin Geestman allowed one hit and struck out one in the ninth for the save.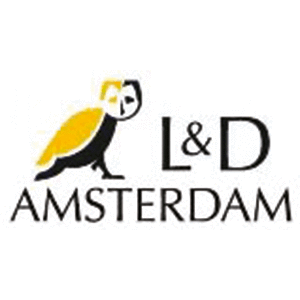 On the side of Neptunus, Aaron de Groot took the loss despite a good outing. In five innings, he allowed two runs on four hits and three walks and struck out eight. 

Denzel Richardson was the best hitter for L&D Amsterdam Pirates as he went 2 for 4 with a double and two RBI. 


This blog post is brought to you by