On the second day of the thirteenth round in the Dutch hoofdklasse, the following games were scheduled: Quick Amsersfoort @ Hoofddorp Pioniers, HCAW @ Curaçao Neptunus, Silicon Storks @ DSS/Kinheim, and L&D Amsterdam Pirates @ Oosterhout Twins.


Quick Amersfoort  2  –  5  Hoofddorp Pioniers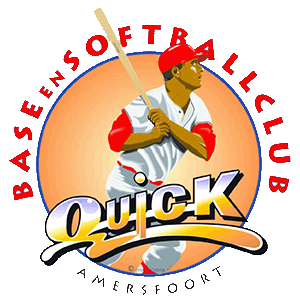 It happens once in a while but it is a rarity. Quick Amersfoort collected more hits than Hoofddorp Pioniers but still lost the game. The team took the lead in the second inning on a solo home run by Jorge Hernandez Morantes. The lead would last two and a half innings as Pioniers' Jair Bogaerts dropped the ball behind the left field fence and took Denzel Brooks and Pim Vijfvinkel with him. Singles by Jeldwin Orman and Denzel Brooks drove in two more runs in the sixth inning. Quick added one more run to the score in the seventh when Jordy Burger grounded out 1-3 on which Kai Berkel could score. Quick Amersfoort collected nine hits but the majority of them didn't come at the right time. 
Ryan Huntington earned the win after six innings in which he allowed one run on five hits and a walk and struck out five. Stijn Bruins Slot pitched 5.2 innings and took the loss. He
gave up five runs on six hits and two walks and struck out two. 
Jeldwin Orman was the best hitter for Pioniers as he went 2 for 4 with an RBI and a run scored.


HCAW  10  –  0  Curaçao Neptunus

Workhorse Lars Huijer pitched a 110-pitch complete game in which he limited Curaçao Neptunus to only five hits. As a result, Neptunus did not score a run. HCAW on the other hand scored seemingly at will. After two scoreless innings, HCAW opened the score. When Arthur Bonevacia hit into a force out at second base, Jeandro Tromp scored the opening run. A bases-loaded single by Bob van der Meer drove in two more runs. A double by Victor Draijer and a home run by Linoy Croes drove in three more runs in the fourth inning. A one-run sixth, a two-run seventh, and a one-run ninth, eventually led to a 10-0 score. That score could have been a lot higher if HCAW would not have left eleven runners on base.

No surprise that Lars Huijer earned the win. Misja Harcksen took the loss. In 5.1 innings, he gave up seven runs on twelve hits and three walks and struck out two. 
Jeandro Tromp was the best hitter for HCAW as he went 2 for 2 with four runs scored. 


Silicon Storks  3  –  4  DSS/Kinheim

A close game in Haarlem in which Silicon Storks squandered a 2-1 lead in the bottom of the eighth. With runners in scoring position in the bottom of the first inning, Donny Kuijper singled up the middle to drive in two runs for DSS/Kinheim. That two-run lead would stand until the seventh inning when Storks scored a run on a sacrifice bunt by Stephen Henson. In the top of the eighth inning, a throwing error by DSS/Kinheim's right fielder and a single to third base allowed Storks to score twice and take the lead. Lack of control led to a bases-loaded HBP and a bases-loaded walk. Storks wasn't able to push once more as Milan van der Breggen shut the door in the ninth as he gave up a leadoff double but retired the following three batters for the save. Despite giving up two runs in two innings of relief, Martijn Schoonderwoerd earned the win. He allowed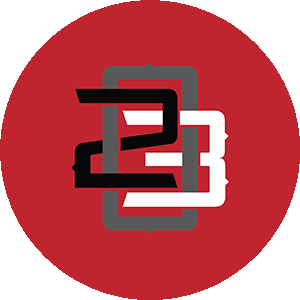 two hits and three walks and struck out two.
Jochem Koedijk was responsible for half of the hits that DSS/Kinheim collected. He went 2 for 2 and scored twice.


L&D Amsterdam Pirates  6  –  0  Oosterhout Twins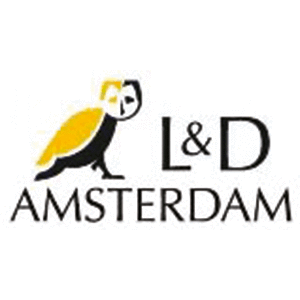 Since reaching the playoffs, Oosterhout Twins hasn't won a game. Today it wasn't any different. The Twins lineup was kept in check by a masterful Naut Kragt, who threw one hundred and eight pitches in eight innings. He limited Twins to three hits. For five innings, Twins could keep the damage limited after Teisei Nakamura was pulled after only one inning. Pastor Chavez took over and lasted 4.1 innings in which he gave up two runs on three hits and two walks. These two runs were scored on a balk in the third inning and on a bases-loaded walk in the sixth inning. A single by Denzel Richardson in the seventh, a wild pitch in the seventh scored two more runs for L&D Amsterdam Pirates. When Kalian Sams hit into a double play in the ninth another run was scored just like when Sicnarf Loopstok singled to left field.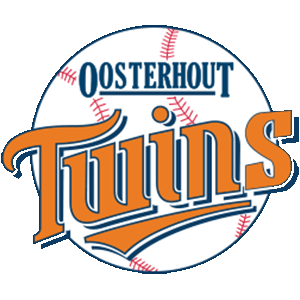 Naut Kragt earned the win, Pastor Chavez took the loss. Sicnarf Loopstok was the best hitter for L&D Amsterdam Pirates as he went 2 for 4 with an RBI and a run scored. 


This blog post is brought to you by