On the first day of round 13 in the Dutch hoofdklasse, the following games were scheduled: Curaçao Neptunus @ HCAW, Oosterhout Twins @ L&D Amsterdam Pirates, Hoofddorp Pioniers @ Quick Amersfoort, and DSS/Kinheim @ Silicon Storks. For the first time in weeks, all games were finished well before 22.30 (10.30 PM).
Curaçao Neptunus  6  –  3  HCAW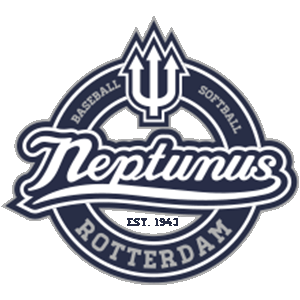 A close affair in Bussum, even though the score tells otherwise. In the fourth inning, Curaçao Neptunus took a 2-0 lead on a single by Christian Diaz and a sac fly by Benjamin Dille. HCAW cut the lead in half in the fifth on a sac fly by Chris Gé. Neptunus extended its lead with a run in the sixth and HCAW tied the game in the seventh. But eventually, in the eighth inning, Neptunus pushed for three runs thanks to a single by Louie Sienders and bases loaded walks drawn by Stijn van der Meer and John Polonius. 
Diegomar Markwel pitched well as he lasted for 7.1 innings in which he gave up three runs on seven hits and three walks. Steven van Groningen took the loss. In 1.2 innings in relief he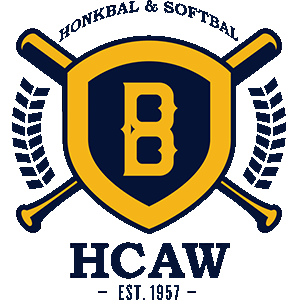 gave up three runs on two hits and two walks and struck out one. 
Christian Diaz saw the ball well tonight as he went 4 for 4 with a double, an RBI and a run scored. 

Oosterhout Twins  2  –  15  L&D Amsterdam Pirates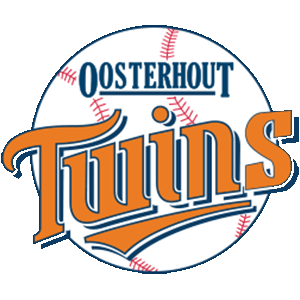 L&D Amsterdam Pirates took some good revenge for the two losses against Oosterhout Twins, two weeks ago. Twins starting pitching and relief pitching was beaten up quite badly. As a result, manager Jeffrey Arends went to position players to pitch the remainder of the game, starting in the fourth inning. After the first inning, Twins trailed 7-0 and it only would get worse. Next to the eleven runs the regular pitchers gave up, Tyriq Kemp gave up four. Shairon Martis limited Twins to one run on three hits and a walk in five innings before he was pulled. 
As Twins did not score more than two runs, Pirates won the game in just seven mercy rule innings. Sharion Martis earned the win. The loss went to Stefan Iannelli, who gave up seven runs (five earned) on five walks without recording an out in the first inning.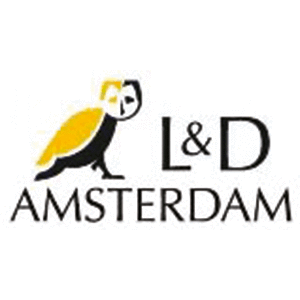 The best hitter for L&D Amsterdam was Sicnarf Loopstok, who went 1 for 1 with an RBI and three runs scored. 

Hoofddorp Pioniers  12  –  0  Quick Amersfoort

Quick Amersfoort was no match for Hoofddorp Pioniers tonight. Until the eighth inning, the team could keep pace more or less as it trailed 4-0 but a big eighth inning made the game end with a flattering score.  Two singles, a sac fly, three bases-loaded walks, a fielders choice and a fielding error at first base led to eight runs. 
Quick  collected only three games less than Pioniers but lacked the timely hitting to get on the scoreboard. 
Scott Prins pitched six solid innings in which he gave up only three hits and struck out seven. Jan-Willem Geerts took the loss. In five innings, he allowed three runs on two hits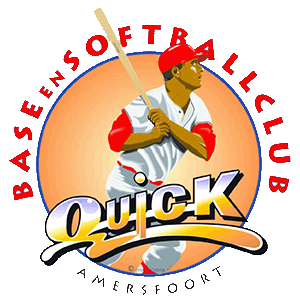 and four walks and struck out four. 
The best hitters for Hoofddorp Pioniers were Nathan Berkel and Pim Vijfvinkel. Both went 1 for 1 with an RBI and a run scored. 

DSS/Kinheim  3  –  4  Silicon Storks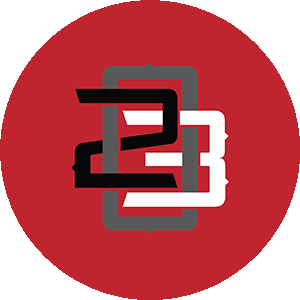 A surprising win for Silicon Storks tonight. In a close game, the team from The Hague stayed at the right side of the score. Tommy van de Sanden drove in the opening run for DSS/Kinheim in the fourth inning, followed by another run on Matis Crouwel's sac fly. But Storks bounced back immediately. A double by Ibrahin Redan and a sac fly by Kelvin Knape drove in two runs. In the fifth, Ibrahin Redan drove in another run and in the sixth, a throwing error by the catcher allowed Kelvin Knape to score, what appeared to be the insurance run. 
DSS/Kinheim scored the final run of the game on a balk in the seventh inning. 
Kevin van Veen earned the win. In six innings, he allowed three runs on seven hits and three walks. Nick Boxelaar took the loss. He pitched four innings and allowed three runs on eight hits and a walk and struck out two. 
Ibrahin Redan was the best hitter for Silicon Storks. He went 3 for 4 with a double, two RBI and a run scored. 
This blog post is brought to you by