On the second day of the ninth round of the Dutch hoofdklasse, the following games were scheduled: HCAW @ Hoofddorp Pioniers, Silicon Storks @ Quick Amersfoort, and DSS/Kinheim @ Oosterhout Twins.


HCAW  7  –  1  Hoofddorp Pioniers

Even though it wasn't a blowout score, HCAW really had its way with Hoofddorp Pioniers today.  A single by Rodney Daal drove in the opening run of the game in the first inning. In the fourth inning, singles by Rodney Daal and Arthur Bonevacia and a double by Kevin Dirksen, drove in four runs for HCAW. A fielding error in the third inning, allowed Nathan Berkel to score Pioniers' only run of the game, in the third inning. 
Four innings later, HCAW scored two more runs. When Kevin Dirksen got on base thanks to a fielders choice, Victor Draijer and Arthur Bonevacia could score thanks to an E5. 
Lars Huijer proved to be a workhorse today. He pitched a complete game and needed 110 pitches to accomplish that feat. He allowed one run on four hits and a walk and struck out
ten. Dylan Farley took the loss. He lasted three innings in which he gave up five runs on seven hits and three walks as he struck out three. 
The best hitter for HCAW was Rodney Daal, who went 3 for 4 with two RBI and a run scored. 


Silicon Storks  6  –  3  Quick Amersfoort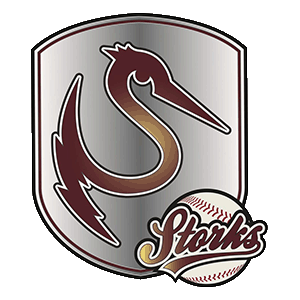 Silicon Storks is on a roll lately. Today, the team was too strong for Quick Amersfoort. 
Storks scored the opening run in the first inning when Yurdion Martie hit into a force out at second that drove in Joran Berkhout. 
Three innings later, Rachid Engelhardt scored the game-tying run on a sac fly by Brian Engelhardt. But from the sixth inning, Storks started to walk away. In the sixth inning it scored two runs and in the seventh three. All Quick could do was scoring a run in the sixth and the seventh. 
Kevin van Veen earned the win. In three innings of relief, he allowed two runs on five hits and struck out two. Jan Willem Geerts took the loss after 5.1 innings in which he allowed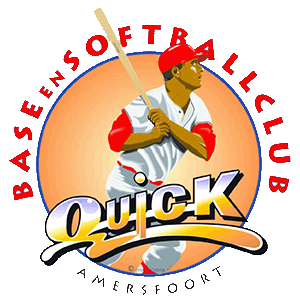 three runs on six hits and three walks and struck out two. 
Joshmar Doran was the best hitter for Silicon Storks. He went 3 for 4 with a double, one RBI and a run scored. 


DSS/Kinheim  4  –  10  Oosterhout Twins

If Oosterhout Twins would have lost today, it would have been well deserved. Twice the team loaded the bases with less than two outs and all the team did was score one run in the first inning. Besides that, the Twins lineup was kept in check by Martijn Schoonderwoerd and Calvin Andringa for seven innings. Simon Gross did have an off day as he had trouble finding the strike zone, partially due to the home plate umpire who had a very variable strike zone. In the second inning, DSS/Kinheim took the lead on a single by Denzel Sandel, that drove in two runs. In the following inning, Bram Blokker scored DSS/Kinheim's third run on a single by Nick Hofer. For six innings, Twins couldn't get a grip on the pitches of Martijn Schoonderwoerd and Calvin Andringa but in the bottom of the eighth inning, after DSS/Kinheim had scored its fourth run, this would change. It all started with a line drive to right field, hit by Max Kops. After Calvin Andringa walked Dave Janssen, he was replaced by Milan van der Breggen. A throwing error allowed Jerzy van Gool to get on base, followed by a single by Rayshelon Carolina that drove in Max Kops and Dave Janssen. During the at-bat of Carolina, Milan van der Breggen was in his windup when Carolina asked for a timeout that was awarded. Van der Breggen was clearly agitated and from that moment on, he struggled to find the strike zone, also due to the lack of consistent calls by the home plate umpire. Eventually he gave up six runs before he was replaced by Ben Neijndorf, who couldn't stop Twins' offense either. With him on the mound, Twins scored two more runs. 
Fair is fair, this result was clearly flattered as Twins wasn't able to score more than one run until the eighth inning.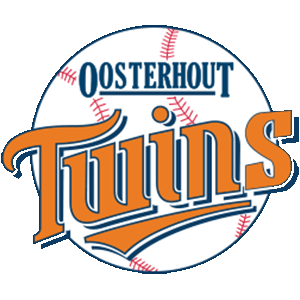 Shunta Oba, who entered the game in the seventh with two outs, earned the win. He pitched 2.1 frames in which he allowed one run on four hits and two walks and struck out one. Milan van der Breggen took his first loss of the season. In 0.1 inning, he gave up six runs (three earned) on two hits and three walks. 
The best hitter for Oosterhout Twins was Max Kops, who entered the game as a pinch hitter in the eighth inning , went 1 for 1 and ignited the nine run inning. 


This blog post is brought to you by