On the third day of the trilogy between DSS/Kinheim and Oosterhout Twins, the circus moved to Oosterhout to play the third game of the series. Within no time, the game was a run race as Twins needed seven innings for an 11-0 win.
The foundation for the mercy rule victory was laid in the first inning. With Glenn Wassink on the mound for DSS/Kinheim, Oosterhout Twins showed no mercy. Wassink started the game by issuing two walks and then gave up a single to Jarreau Martina to load the bases. From that moment on, the floodgates opened and a series of singles, doubles, a fielders choice, and a sac fly drove in eight runs.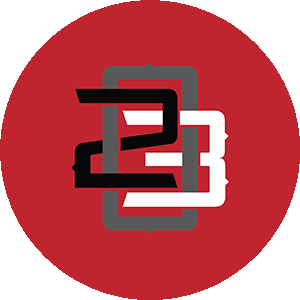 In the second inning, a single by Ruendrick Piternella, a double by Tyson Quolas and a triple by Diamond Silberie drove in two more runs. The final score was reached in the fourth inning when Dave Janssen singled home Diamond Silberie from second base.
What did DSS/Kinheim do? Besides two base hits not much. So in fact it was a rather lopsided game. After Glenn Wassink was replaced in the second inning by Rick Timmermans, the pitching of DSS/Kinheim settled down but the offense never came through. In fact, it was only a nice game for Twins and its fans as the players could improve their batting average a bit.
There were two highlights in this game. One in the first inning when Jarreau Martina was caught in a rundown between third and home plate and managed to reach home plate safely thanks to a dropped ball by the second baseman of DSS/Kinheim. The second highlight was in the second inning. After Tommy van de Sanden singled and Seb Visser drew a walk, Twins turned a nice triple play when Marcel Tolenaars hit to third baseman Diamond Silberie, who stepped on third and fired the ball to second base to start the triple play.
With Taisei Nakamura suffering from an injury, Stefan Iannelli made a spot start and did a fine job. He lasted six shutout innings and allowed two hits, gave up two walks, and struck out five. Raf Cocu pitched a perfect seventh to end the game.
Stefan Iannelli earned the win while Glenn Wassink took the loss as he gave up ten runs (eight earned) on nine hits and three walks.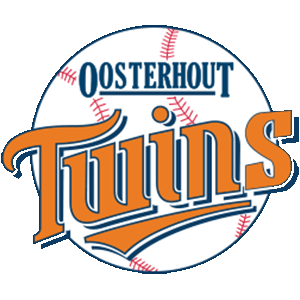 Average-wise, Luuk Bun was the best hitter as he went 1 for 1 with a single to left field. Diamond Silberie went 3 for 4 with a triple, three RBI and two runs scored. Rayshelon Carolina, Ruendrick Piternella, Jason Halman, and Tyson Quolas all went 2 for 3.
Thanks to the two victories in this series, Oosterhout Twins has moved into second place in the standings with a 13-5 record and with a half-game lead over HCAW and a 1.5-game lead over L&D Amsterdam Pirates.
This blog post is brought to you by