For the change no seven-inning games today. The following games were scheduled:
Hoofddorp Pioniers @ Oosterhout Twins, DSS/Kinheim @ Curaçao Neptunus, Quick Amersfoort @ HCAW, and Silicon Storks @ L&D Amsterdam Pirates.


Hoofddorp Pioniers   4  –  5  Oosterhout Twins

In an absolute nail biter in which both teams could have claimed the win, it all came down to the very last at-bat with two outs. 
In the first inning, Twins failed to take a commanding lead. With the bases loaded and later with runners in scoring position, the team managed to score only two runs. And that lead wasn't enough. Taisei Nakamura didn't have his A stuff today and was somewhat erratic at times, but he pitched well enough to get Twins through seven innings. But Nakamura gave up a run in the second and a run in the third. After Twins scored a run in the bottom of the seventh, that would have given the victory to Nakamura, Raf Cocu struggled through the eighth inning and didn't get the necessary support from his defense that blew the chance of a inning ending double play. It all gave Pioniers a 4-3 lead which it took into the ninth inning. Nathan Diaby retired the first two batters of Twins before issuing a walk. With Jarreau Martina on first base and a 2-1 count, Shurman Marlin connected for a towering home run, his third of the season, that just cleared the right field fence and handed the win to Twins.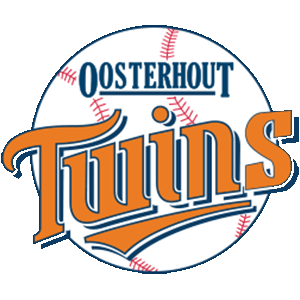 Despite a blown save, Raf Cocu earned the win. In two innings, he allowed two runs (one earned) on two hits and a walk and struck out two. Nathan Diaby took the loss. 
Shurman Marlin was the best hitter for Twins as he went 2 for 4 with a home run, four RBI and a run scored.


DSS/Kinheim  5  –  12  Curaçao Neptunus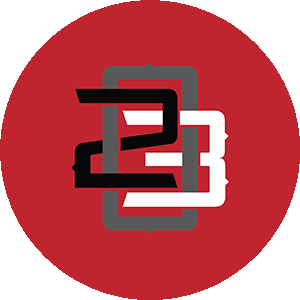 Despite scoring five runs, DSS/Kinheim wasn't a match for Curaçao Neptunus whose score ended up in the double digits again. 
Trailing 6-0 in the top of the sixth, Kinheim cut Neptunus' lead in half. Singles by Nick Hofer and Bram Blokker led to the first run of DSS/Kinheim. With two outs, back-to-back singles by Jochem Koedijk and Denzel Sandel, added two more runs to the score of DSS/Kinheim. 
But in the bottom of the seventh frame, Neptunus scored six more runs thanks to three singles, a double, several walks and a groundout. But even if Neptunus would not have scored these six runs, it would have won the game, as DSS/Kinheim could only score two more runs in the eighth. 
Kaj Timmermans lasted 5.1 innings for the win. He gave up three runs on eight hits and three walks and struck out six. Glenn Wassink took the loss after six innings of work. He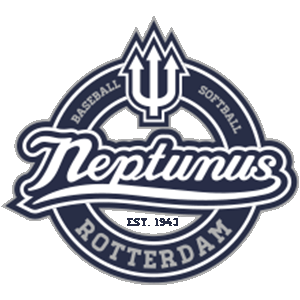 gave up six runs on nine hits and three walks and struck out two. 
Once again, Dwayne Kemp was the best hitter for Curaçao Neptunus as he went 4 for 5 with a double, an RBI, and three runs scored. 

Quick Amersfoort  0  –  4  HCAW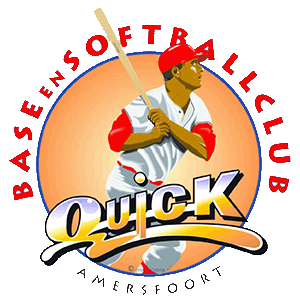 Not a blowout score but Quick Amersfoort didn't stand a chance. They were kept in check by a masterful Jim Ploeger, who had his no-hit bid spoiled in the seventh by Rachid Engelhardt, who singled through the right side. It was the only base hit Quick Amersfoort produced. 
The pitchers of Quick Amersfoort did not pitch a bad game either, but still had to allow four runs. Back-to-back singles by Arthur Bonevacia and Rodney Daal and an error by Quick's left fielder, put runners in scoring position in the first inning for HCAW. A single by Kevin Dirksen and a fielding error by the third baseman after Max Draijer's "hit" allowed HCAW to take a 2-0 lead. Eventually the club from Bussum would score to more runs to reach the final score. 
Of course, Jim Ploeger earned the win. Besides allowing only one hit, he gave up one walk and struck out thirteen(!) batters. Maverich Lourens, took the loss. He lasted five innings in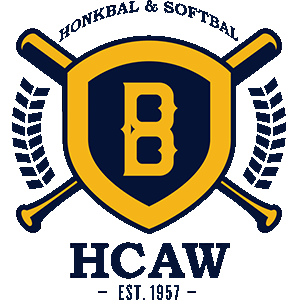 which he gave up three runs (two earned) on six hits and four walks and struck out three. 
Arthur Bonevacia was the best hitter for HCAW as he went 2 for 4 with an RBI and a run scored. 

Silicon Storks  2  –  11  L&D Amsterdam Pirates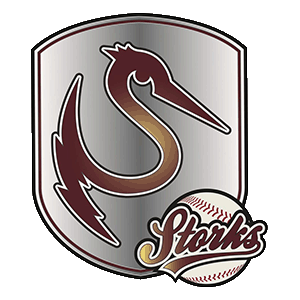 For three innings, Silicon Storks could dream of a victory against the reigning Dutch champion, but in the bottom of the fourth, L&D Amsterdam Pirates took a 2-1 lead thanks to a double by Emilson Haswell, a single by Mick Vos and another double by Rachid Gerard.
In the fifth, Pirates added two more runs to their total but in the top of the sixth, Storks cut the lead in half when Sheadion Jamanika scored from second base on a single by Kevin van Veen. But Pirates answered immediately with two more runs, followed by three in the seventh and two in the eighth. 
Nick Veltkamp pitched only 4.1 innings in which he allowed one unearned run on four hits and  a walk, and struck out three. The win went to his successor, who pitched 1.2 innings, in which he allowed one run on two hits as he struck out two. Nelmerson Angela took the loss. In 4.1 innings, he allowed four runs (two earned) on seven hits and two walks and struck out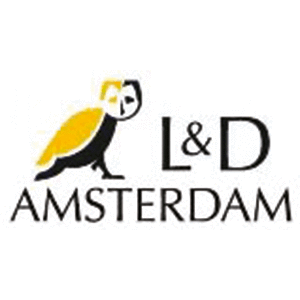 four. 
Gilmer Lampe raised his batting average to .371 as he went 3 for 4 with one run scored.