Time flies. The Dutch hoofdklasse is entering its fourth week already. Tonight's games:
DSS/Kinheim @ Curaçao Neptunus, Quick Amersfoort @ HCAW, Silicon Storks @ L&D Amsterdam Pirates, and Hoofddorp Pioniers @ Oosterhout Twins (in Hoofddorp).

DSS/Kinheim  0  –  13  Curaçao Neptunus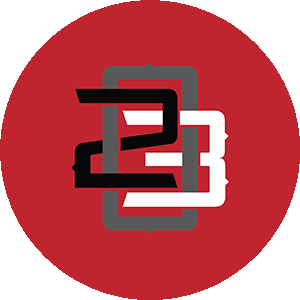 Clearly, Neptunus woke up after last Sunday's loss vs Hoofddorp Pioniers. The team went on winning big. It needed less than two hours and only seven innings to shove DSS/Kinheim aside. In fact four innings were enough for the victory: three two-run innings and one monster inning of seven runs. That seven-run inning came in the second when the first run was scored on an error by pitcher Jelle Bing. Then the bases were loaded on a single, followed by a grand slam home run by Dwayne Kemp. Three consecutive walks and an erratic throw towards second base allowed Roger Bernadina to score the sixth run of that inning. The final run of that second frame was scored when Gianison Boekhoudt scored on a sac fly. Eventually, Neptunus won 13-0. 
Winning pitcher was Diegomar Markwell, who pitched six solid innings, in which he allowed four hits, walked one and struck out seven. Jelle Bing didn't get past 1.1 innings and took the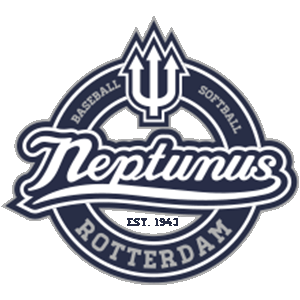 loss. 
Best hitter for Curaçao Neptunus was John Polonius, who went 3 for 4 with a double, two RBI and two runs scored. 
Quick Amersfoort  1  –  3  HCAW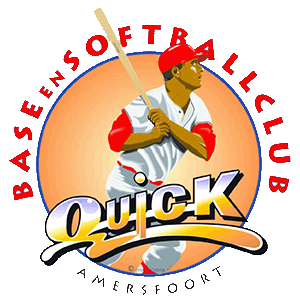 Where Quick Amersfoort was the punch bag of Oosterhout Twins last week, the team made HCAW go deep for the win as they played some flawless defensive baseball. At bat, on the other hand, Quick was rather helpless as the team was kept in check by Lars Huijer. 
In the first inning, HCAW took a 2-0 lead on a single by Arthur Bonevacia and when Linoy Croes hit into a fielders choice at second base. 
In the sixth, HCAW scored another run on a sac fly by Julian Goins. In the top of the seventh, Quick Amerfoort scored its only run on a wild pitch by Lars Huijer. 
Lars Huijer earned the win in eight innings of work in which he allowed one run on two hits and two walks and struck out a whopping fifteen batters. Bobby Gnade earned the save after a perfect ninth. Jan Willem Geerts took the loss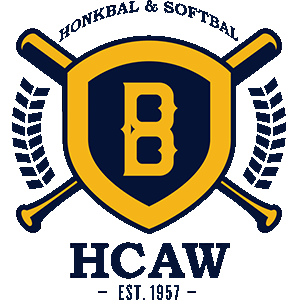 after six innings in which he gave up three runs on five hits and four walks and struck out three. 
The best hitter for HCAW was Chris Gé, who went 1 for 2 with a run scored. 

Silicon Storks  0  –  10  L&D Amsterdam Pirates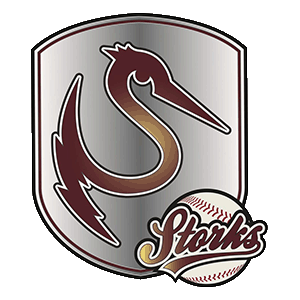 Pirates needed two hours and fourteen minutes and seven innings to finish the game vs Silicon Storks. Tom de Blok could not repeat his perfect game of last week but pitched a solid game nevertheless. In six innings he allowed five hits and a walk and fanned eight. 
For three innings, Pirates had a slim 1-0 lead but from the fourth inning on, it walked away from Storks. In that fourth inning, three consecutive singles and a sac fly, allowed Pirates to score their second run. When the bases were loaded again, another sac fly (by Gilmer Lampe) drove in the third run. When Kenny Berkenbosch drew a bases-loaded walk, the fourth run of the game was scored. In the following three innings, Pirates scored two runs each to reach the final score. 
Tom de Blok earned the win, Twan Naessens took the loss after 3.2 innings, in which he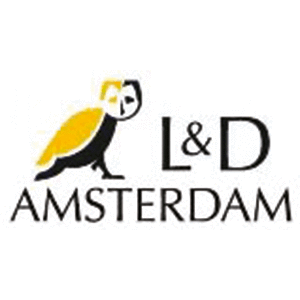 allowed four runs on five hits and six walks. 
Emilson Haswell was the best hitter for L&D Amsterdam Pirates as he went 3 for 3 with a double and three runs scored. 
Hoofddorp Pioniers  5  –  8  Oosterhout Twins

As Oosterhout Twins doesn't have a proper lighting system yet, the team played its home game in Hoofddorp tonight, at the ballpark of its opponent. 
Tyson Quolas made a spot start and did a good job until the sixth inning. In five innings, he allowed two runs on five hits. But in the sixth, Quolas couldn't get out of the inning with two outs, partially because he didn't get the much needed defensive support, as two errors in one inning were made and Hoofddorp Pioniers got a chance to get back in the game as it scored three runs. In the fifth, Twins had a big inning on its turn. Five singles and a double drove in five runs that gave the team from Oosterhout a commanding 8-2 lead. Pioniers' Sebastian Kok made a good recovery after he was hit hard by Neptunus the other week. He was sent to the mound in the bottom of the eighth and retired the side. 
Pioniers pushed one more time in the ninth with runners on the corners, but Shunta Oba shut the door to earn the save. Raf Cocu got the hold as he had a perfect outing of 1.1. innings. The win went to Tyson Quolas. In 5.2 inings, he gave up five runs (two earned) on nine hits and two walks and struck out nine. Ryan Huntington took the loss. In 4.1 innings he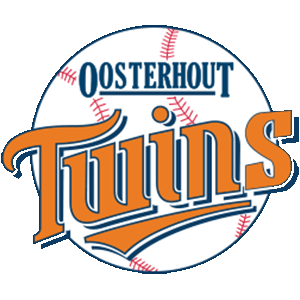 allowed eight runs on ten hits and two walks as he struck out three. 
Rayshelon Carolina was the best hitter for Oosterhout Twins as he went 3 for 5 with a triple and three runs scored. 
Thanks to this win, Twins is firmly in fourth place, trailing HCAW and L&D Amsterdam Pirates by only half a game and leading fifth place DSS/Kinheim by three. 
This blog post is brought to you by