The intention was to play all three games that were rained out on Thursday night, last night. But guess what? Due to superfluous rainfall, two of the three rained out again. These games are rescheduled for coming Tuesday. In the one game that took place last night, hardly could be called a game because of a huge imbalance in power.




Curaçao Neptunus needed only seven innings to finish the job. In all innings but the seventh, the Rotterdam based team scored a run at least.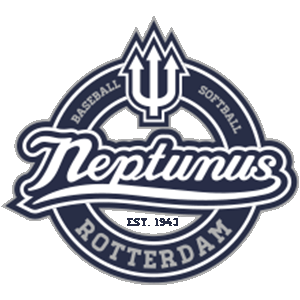 After the first three innings, things were still bearable for Quick Amersfoort as they trailed 4-0, but in the fourth, Neptunus extended its lead by three runs. In the fifth frame, the offense exploded. It started with the bases loaded and one out. Dwayne Kemp came through with a single that drove in the first run of the inning, followed by Roger Bernadina, who singled home two runs. Dudley Leonora's double to left center field, drove in two more. Benjamin Dille followed with another RBI single before he was moved to second base on Louie Sienders' single to center field. Both runners moved forward on a wild pitch and Dille scored on a 4-3 groundout by Quentin de Cuba. The final run of the inning was scored by Sienders on a wild pitch. If Quick Amersfoort still had any hope to win the game, it was smashed in that inning.

After two more runs for Neptunus in the sixth inning, Quick Amersfoort saved its face by getting on the board when Brian Biezen tripled to right center field and scored on Kai Berkel's groundout.

Kai Timmermans pitched five innings in which he allowed two hits, walked three and struck out eight for the win. Jan-Willem Geerts took the loss. In three innings and three batters faced in the fourth, he gave up seven runs (six earned) on six hits and seven walks with two strikeouts.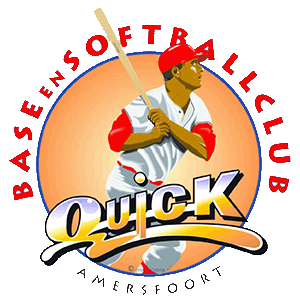 Dwayne Kemp, who was Neptunus' best hitter, going 4 for 5, was a triple shy of the cycle. He collected two doubles and a home run, drove in five runs and scored thrice.