On the third day of the third round, the following games were scheduled: Curaçao Neptunus @ Hoofddorp Pioniers, L&D Amsterdam Pirates @ DSS/Kinheim, HCAW @ Silicon Storks, and Oosterhout Twins @ Quick Amersfoort. One rained out game and three blowout scores.

Curaçao Neptunus  6  –  12  Hoofddorp PIoniers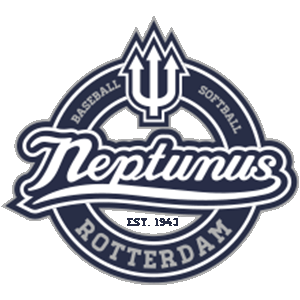 For the first time this season, Neptunus met its Waterloo. It even lost with numbers it is normally winning with so far. After Hoofddorp Pioniers took a slim 1-0 lead in the third inning, Neptunus stepped on it in the top of the fourth and it looked like it would be business as usual. But in the bottom of the fourth, the offense of Pioniers jumped on Kaj Timmermans to start with. Timmermans who had relieved Misja Harcksen, who pitched the first three frames, lasted only 0.1 innings as he walked Duco Nuijten, who advanced to second on a wild pitch and scored on Jorrit Penseel's single. After he loaded the bases, he was relieved by Kevin Bakker, who could not stop Pioniers' offense either. Bakker started with issuing two bases loaded walks before giving up a single that drove in two more runs. Eventually Bakker was replaced by workhorse Elton Koeiman, but was tabbed for six runs in total. 
Neptunus scored two more runs in the seventh, but was kept in check for the remainder of the game by Koen van 't Klooster and Nathan Diaby. 
Lucca van der Schouw pitched 1.1 innings for the win. He did not allow a hit but walked three though. Kaj Timmermans took the loss as he was tabbed for four runs in just 0.1
inning. 
Average-wise, Nathan Berkel was the best hitter as he went 1 for 1 with a triple. 


L&D Amsterdam Pirates  14  –  3  DSS/Kinheim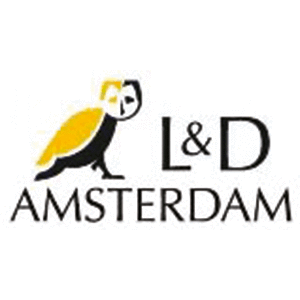 The pitching staff of Pirates kept DSS/Kinheim on a leash today. Rob Cordemans started and pitched one inning in which he allowed an unearned run. He was relieved by Nick Veltkamp, who lasted 4.2 frames and allowed one run on three hits and four walks, as he struck out three. Gio de Graauw was the only pitcher of L&D Amsterdam Pirates not to allow a run. He pitched 1.1 innings, gave up one hit, and struck out three. Dorian Lippens pitched the final two frames and gave up one run on one hit and two walks and struck out two. The offense of Pirates gained steam today. In the first, the second and the fifth inning, the number of runs they scored was rather modest but two big innings (the seventh and the ninth) lead to the blowout score. Having a  4-2 lead aldready, Pirates scored six runs in the seventh inning. After three consecutive walks, Kenny Berkenbosch hit a two-RBI double to left center field. Berkenbosch scored himself on a single by Rashid Gerard, that allowed Gilmer Lampe to score as well. A single by Jair van Borkulo down the right field line, drove in two more runs. Eventually, Pirates would add four more runs in the ninth.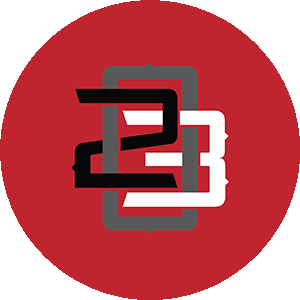 Nick Veltkamp earned the win. Glenn Wassink took the loss after six innings in which he allowed four runs on seven hits and four walks as he fanned three. 
Jair van Borkulo was the best hitter for L&D Amsterdam, as he went 2 for 3 with a double, four RBI, and a run scored. 


HCAW  12  –  1  Silicon Storks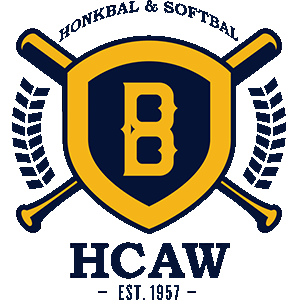 Another blowout score, this time in The Hague. Silicon Storks was no match for HCAW as they were outscored and outhit. HCAW still needed nine innings to get to these numbers. 
In the first three innings, Storks could keep pace with HCAW but after a two-run fourth and a four run fifth, their hopes were dashed. Both teams committed a staggering total of ten errors, four by HCAW and six by Storks. The only run for Storks was scored in the second inning, when Brendan Sint Jago scored from second base on Kelvin Knape's single down the left field line. The four runs that HCAW scored in the fifth, all were unearned as Gedryon Basilia struggled to find the strike zone and didn't get the much needed defensive support. 
Dennis Burgersdijk proved once again to be a reliable pitcher for HCAW. In seven innings, he allowed only one run on five hits and a walk, as he struck out four for the win. Jayden Gonesh, pitched well in the first three innings but eventually took the loss as he allowed three runs on five hits and three walks and struck out six in four innings.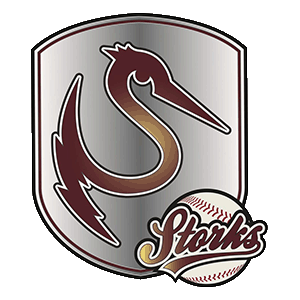 Average-wise, Julius Tempelaar swas the best hitter for HCAW as he went 1 for 1 with a run scored.


Oosterhout Twins    –    Quick Amersfoort    ppd


The standings after a not yet completed third round: 





This blog post is brought to you by