On day one of round eleven Curaçao Neptunus hosted HCAW in a nail biter, De Glaskoning Twins was no match for L&D Amsterdam Pirates and Hoofddorp Pioniers was way too strong for DSS in Haarlem.
HCAW  2  –  4  Curaçao Neptunus
In a nerve wrecking game, Jim Ploeger of HCAW took a no-hitter into the fifth inning
when it was spoiled by Daniel Fernandes who doubled to right field with two outs.
HCAW had taken a 2-0 lead in the fifth inning. Rachid Engelhardt led off the inning with a single down the left field line. He could score on Kevin Weijgertse's triple to left field.
Weijgertse could score himself when Boyd Tuhumury hit into a 6-4 force out.
But Neptunus would finally tie the game in the seventh inning when Jim Ploeger started to struggle. With two outs and a runner on first, a fielding error by third baseman Vince Rooi eventually led to two unearned runs for Neptunus on back-to-back hits by Jochem Koedijk and Stijn van der Meer.
A two-run eighth inning gave Neptunus the lead. With runners on the corners, back-to-back singles by Ruar Verkerk and Daniel Fernandes drove in Christian Diaz and Gregory Muller.
Despite giving up two runs in the fifth inning, Diegomar Markwell cruised through eight innings as he gave up five hits and two walks and struck out four for the win. Berry van
Driel earned the save as he retired the side with one strikeout in the ninth.
Oscar Meuris, who replaced Jim Ploeger in the course of the seventh inning, took the loss as he gave up two runs in the eighth inning on three hits and one walk.
Best hitter for Curaçao Neptunus was Daniel Fernandes who went 2 for 4 with a double, a RBI and a run scored.
De Glaskoning Twins  0  –  11  L&D Amsterdam Pirates
L&D Amsterdam Pirates needed seven innings to finish this lopsided game vs De
Glaskoning Twins. Twins couldn't get a grip on the pitches of Kevin Heijstek, who gave up eight hits, walked four and struck out seven in seven innings. His opponent, Jeramy Atkinson, did not fare as well. In just three innings, Atkinson gave up ten runs (nine earned) on eight hits and four walks.
Already leading 4-0, Pirates had a big third inning. With runners in scoring position, Danny Rombley doubled to left center field to drive in Kenny Berkenbosch and Gilmer Lampe. After Patrick Bok walked Rashid Gerard singled to left field to load the bases. Max Clarijs then came through with a double to right field to drive in Danny Rombley and Patrick Bok. A throwing error and a sac fly led to two more runs for Pirates.
The run that led to the mercy rule shortened game, was scored in the sixth inning. A double by Zerzinho Croes, a fly out by Nick Urbanus and a sac fly by Gilmer Lampe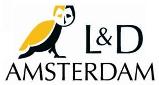 allowed Croes to score the eleventh run for Pirates.
Kevin Heijstek earned the win and Jeramy Atkinson took the loss.
Best hitter for L&D Amsterdam Pirates was Rashid Gerard, who went 2 for 3 with a run scored.
Hoofddorp Pioniers  12  –  0  DSS

Another lopsided game was played in Haarlem tonight. Lars Huijer pitched a seven-inning gem in which he gave up only one hit. In a mercy rule shortened game, Pioniers scored at least one run in every inning: three runs in the first, two in the second, one in the third, fourth, fifth and sixth and three in the seventh.
Lars Huijer earned the win, while Sander Helmendach took the loss after four innings in
which he gave up seven runs on four hits and seven walks. Sander struck out two.
Best hitter for Hoofddorp Pioniers was Dudley Leonora, who went 4 for 4 with a three-run home run, two doubles, four RBI and three runs scored.
This report is brought to you by Score66 Baseball