On the second day of the second round in the Dutch hoofdklasse, the following games were scheduled: Curaçao Neptunus @ Quick Amersfoort, HCAW @ L&D Amsterdam Pirates, DSS/Kinheim @ Hoofddorp Pioniers, and Oosterhout Twins @ Silicon Storks.
Curaçao Neptunus    –    Quick Amersfoort  ppd. 


DSS/Kinheim    –    Hoofddorp Pioniers  ppd. 


HCAW – L&D Amsterdam Pirates ppd.
Oosterhout Twins  11  –  4  Silicon Storks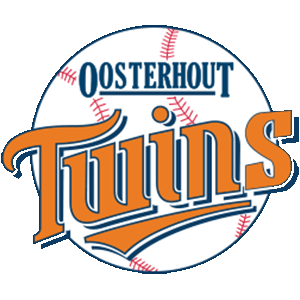 The game started about two hours later than planned due to inclement weather but around 15:30 the game finally started.
Twins started the game with an early 1-0 lead in the top of the second inning. Two walks, a stolen base and a passed ball, put runners on the corners with two outs. Diamond Silberie hit the ball towards the shortstop, who committed two errors that allowed Shurman Marlin to score from third. In the top of the fifth, Tyson Quolas led off with a double, followed by a single by Diamond Silberie and a sac bunt by Jerzy van Gool to put runners in scoring position. Rayshelon Carolina's single to right center field, drove in Qualas and Silberie to give Twins a 3-0 lead. The fourth run was scored on a sac fly by Shurman Marlin, that allowed Rayshelon Carolina to extend Twins' lead to 4-0.
Taisei Nakamura cruised through the first four innings an was on no-hit course but in the fifth, his offense didn't help him and he had to allow Storks' first run. Still on no-hit course in the sixth, Nakamura gave up a double and two singles to allow Storks to score another run.
But in the top of the eighth, Twins scored twice thanks to a single by Tyson Quolas that drove in Ruendrick Piternella and a single down the left field line by Diamond Silberie, that drove in Qualas all the way from first base. After Stefan Iannelli walked two batters in the seventh, he was replaced by Raf Cocu, who retired the final two batters of the inning to get out of the jam. In the eighth, Cocu got some help of his defense that turned a nice 6-4-3 double play to get out of the inning.
With runners in scoring position in the top of the ninth, Twins scored some more runs when Shurman Marlin singled down the right field line. But with that, the suffering was not over yet. With one out and the bases loaded, Luuk Bun was hit by a pitch so all runners moved up a base. With two outs, Rayshelon Carolina and Tyriq Kemp drew a walk, so Twins could score its tenth and eleventh run of the game.  Instead of letting Raf Cocu pitch the ninth inning, manager Jeffrey Arends guided Jan van den Hurk (not related to…) to the mound. Van den Hurk gave up two runs to Storks but managed to retire the final batter, so Twins could clinch the win.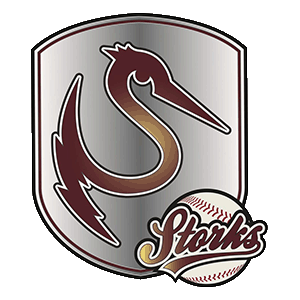 Taisei Nakamura earned the victory after six innings in which he gave up two runs on three hits as he fanned six. Obed Hernandez took the loss. In 4.1 innings, he gave up four runs (three earned) on three hits and five walks as he struck out two. 
Tyson Qualas was the best hitter for Oosterhout Twins. He went      3 for 3 with two doubles, an RBI and three runs scored. 

All rained out games are moved to coming Tuesday at 19:30 (07:30 PM local time). 


This blog post is brought to you by