Through their Twitter account, the Kansas City Monarchs (former Kansas City T-Bones) presented the home and the road jersey. Little did yours truly know about a third, throwback jersey that team will wear. I had to find out through the Twitter account of Minor League Promos, that the club will sport a throwback jersey as well.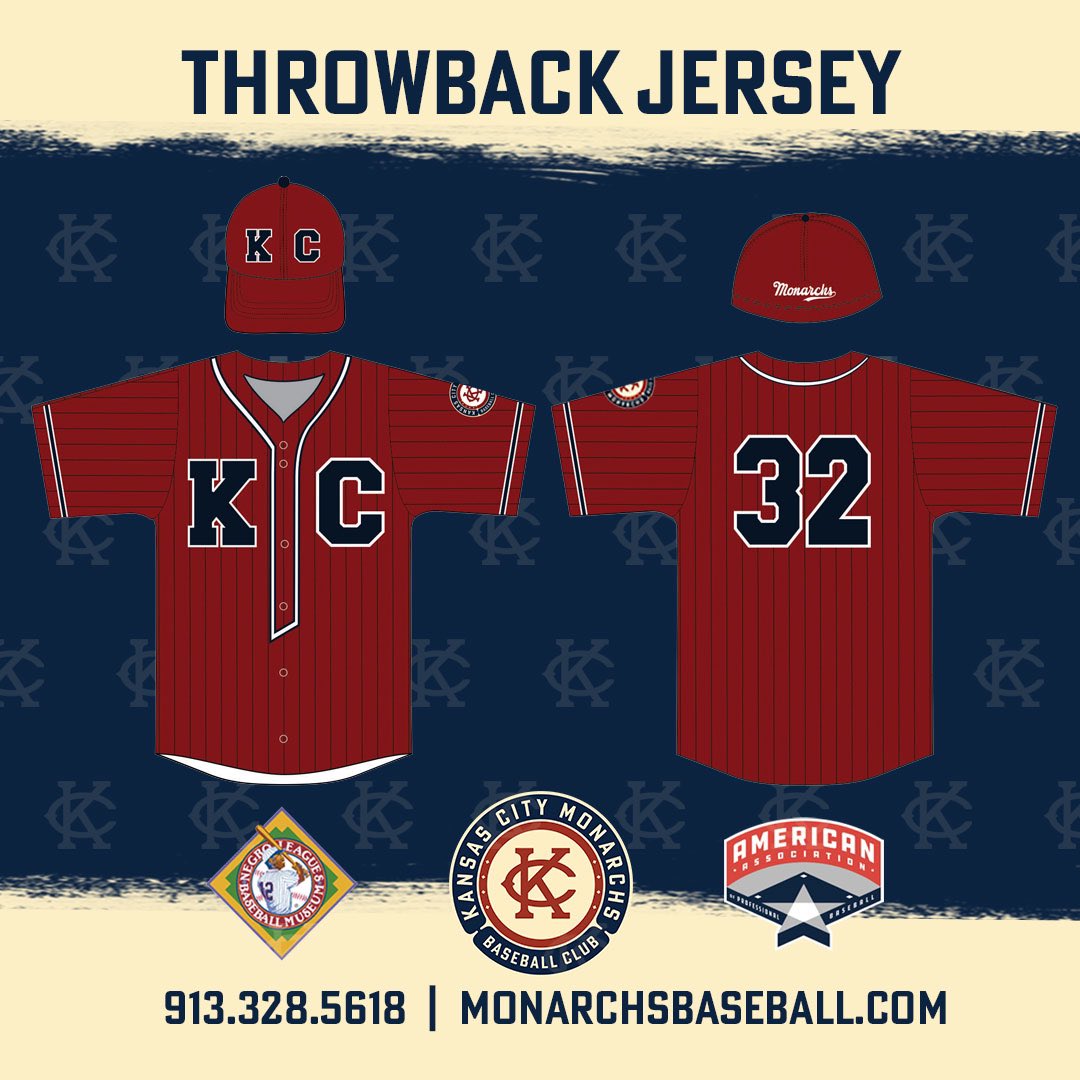 The throwback is a nod to the 1945 Monarchs jerseys when they sported two capital letters (KC) on the front of their jersey. Sure the jerseys were not red as these are, but the KC on the front is eye-popping.

The red jersey sports some navy pinstripes and is accompanied by white piping along the sleeves and button holes. The navy KC on the front is almost conflicting with the red but that is what yours truly likes about it. The KC script has a white outline that corresponds with the white piping along the button holes. Also the uniform number on the back has a white outline.

It won't come as a surprise, but the left sleeve of this jersey also is adorned with the logo of the modern day Monarchs.

The caps comes with the same KC font on the front. In fact this was the kind of cap the Monarchs wore during the 1942 season, when it was white with a red lid. The back of the cap also sports the name Monarchs in the same script of the home jersey.