With the Appalachian League becoming an collegiate wood bat league, all franchises needed to get rid of the name of their former parent clubs. Yesterday another rebrand was presented. The former Kingsport Mets are now called the Kingsport Axmen.

The name Axmen is very appropriate for the area. When you look at the history, Daniel Boone and his "Axmen" began The Wilderness Trail in Kingsport. Also the logo of the new brand is very fitting. It mimics their well-known and fan-favorite 'K' but also has history to its meaning.
Boyd Sports, LLC. announced in January they will be taking over operation of the Kingsport Axmen. Jeremy Boler, vice president of Boyd Sports, explained, "Working with the Kingsport community has been great so far. We are looking forward to our first season with the community and as the Axmen."
Boyd Sports LLC runs five teams in the East Tennessee area. Three of them in the Appalachian League (Elizabethton River Riders, Johnson City Doughboys, Greenville Flyboys), one in the Southern League (Tennessee Smokies) and one in the International League (Memphis Redbirds).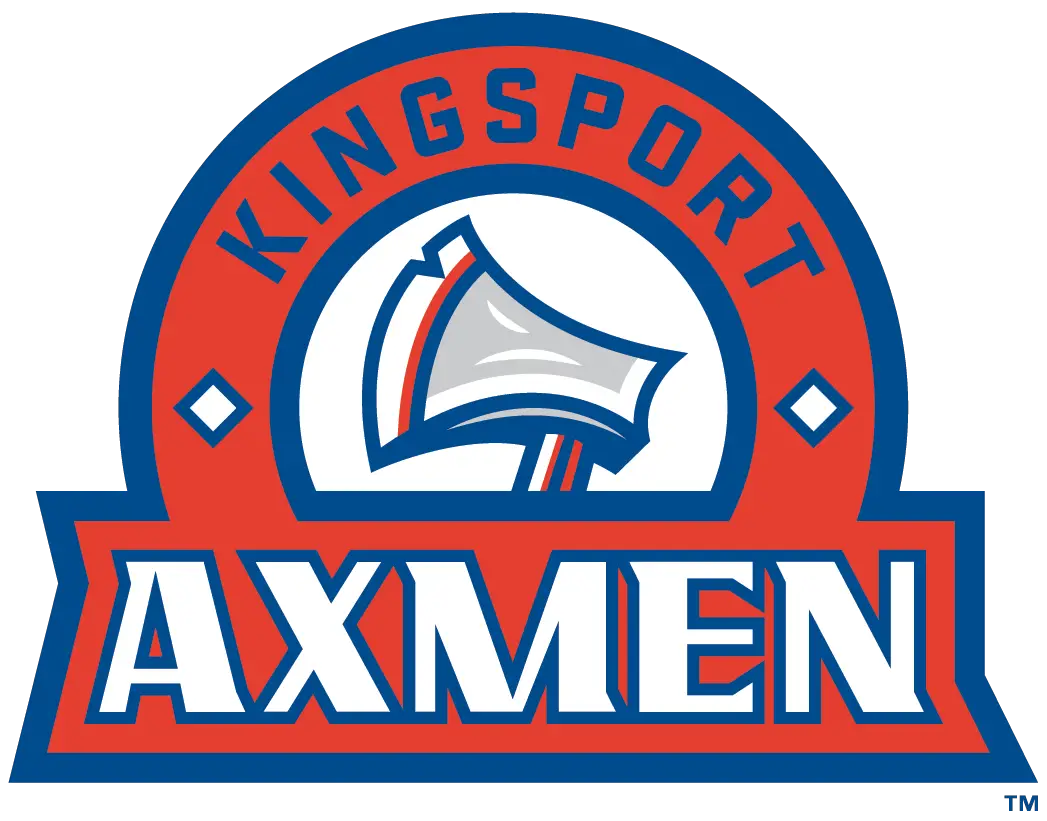 "Partnering" with Major League Baseball and USA Baseball, the Appalachian League has been rebranded as a wooden bat league for elite college freshmen and sophomores so MLB owners can keep an eye on talented players without having to pay for them.