The Georgia-based Savannah Bananas announced a world tour through their website and through Twitter. The team from the Coastal Plain League, a wood bat collegiate league plays a special brand of baseball.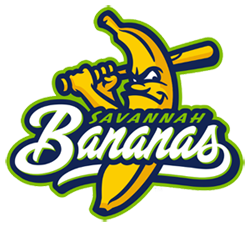 Their brand of baseball appears to be very attractive as the team sold out seventeen of their twenty-two home games in their inaugural season (2016). The team had taken the place of the Savannah Sand Gnats of the South Atlantic League that left for Columbia, where they became the Columbia Fire Flies.
From 2017 through 2019, the team sold out every home game. Their brand of baseball contains "fast-paced, action-packed style of baseball with rules that include no bunting, no walks, a two-hour time limit, fans catching foul balls for outs, batters stealing first base, and a one-on-one tiebreaker showdown at the end of the game."
The team has some unique promotions including dancing players, a break-dancing first base coach, and playing a game in kilts. They were named the league's organization of the year in both 2016 and 2017.
You may say that the Savannah Bananas are the Harlem Globetrotters of baseball.
The team has a fine marketing machine. Shortly before the start of the 2020 Coastal Plain League season, the team released the next video, something they do every year.
The announcement of their world tour came through the team's website. Through Twitter, the team asked  which places they should visit. According to the team, they are following in Babe Ruth's footsteps as the latter did several barnstorming tours in the US but also abroad.
We have to make one thing clear here. It is a one city World Tour. Through this link, you can propose the city of your choice.