Today, 31 years ago, the World Series were rudely interrupted by a 6.9 Earthquake. At the time two teams of the Bay Area in California were preparing themselves for game three of what was called the Bay Bridge Series.

In the series between the American League champion Oakland Athletics and the National League champion San Francisco Giants, the A's had the home-field advantage. In their two home games, the team won relatively easy (5-0 and 5-1). After the World Series loss vs the Los Angeles Dodgers in 1988, the Athletics were very eager to win it all this time

Shortly before the start of the game, the Bay Area was hit by this earthquake. Even though Candlestick Park suffered some damage, the fans could be evacuated without and danger. Even though the epicenter was about 111 miles away from San Francisco, the surrounding area of Candlestick Parks suffered a lot more damage. The Bay Bridge for example, back then a double-decked bridge from San Francisco to Oakland collapsed at one point. 
Star first baseman of the Giants, Will Clark, remembers it very well. "As Clark ran through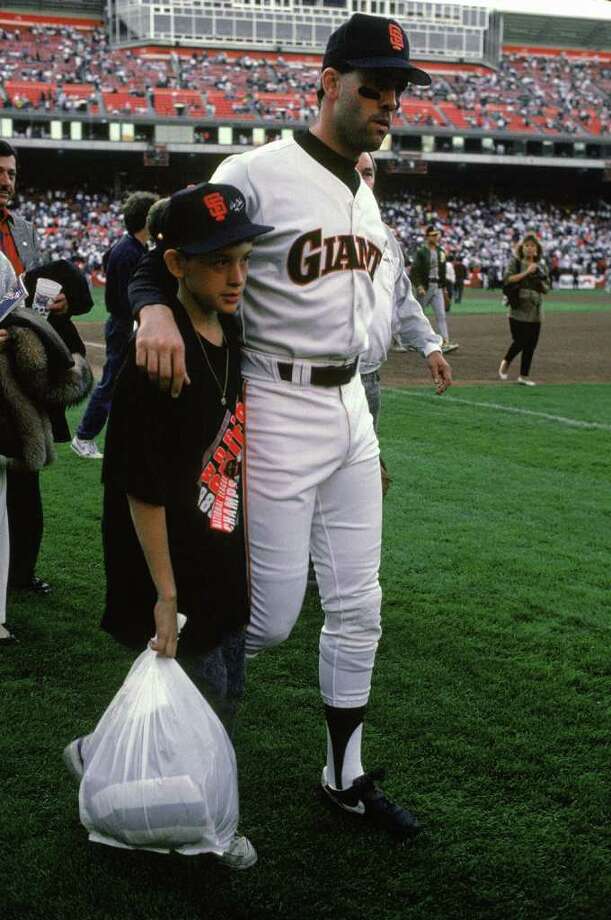 the outfield on Oct. 17, 1989, he could actually see the 6.9-magnitude temblor coming. Light standards began moving back and forth and a wave traveled through the stands and around the stadium's boomerang-shaped concrete shell."
It was clear that the World Series would be postponed for the time being. MLB commissioner Fay Vincent could not tell when the series would continue. Eventually, ten days later, play was resumed and the A's swept the Giants. 
The Loma Prieta earthquake, as it was called, lasted only 8-15 seconds but it was devastating nevertheless. 63 people were killed and 3.757 were injured.
Here is a clip with footage of the broadcast of the pregame show of the World Series and the moment the earthquake hit.