With the series between HCAW and L&D Amsterdam Pirates postponed due to corona, only one game was played in the top four group tonight: Hoofddorp Pioniers @ Curaçao Neptunus. In the bottom four group, DSS/Kinheim faced Oosterhout Twins and Silicon Storks took on Quick Amersfoort. 
Hoofddorp Pioniers  1  –  3  Curaçao Neptunus

Once again, Hoofddorp Pioniers gave Curaçao Neptunus a hard time. It wasn't enough for the win but Neptunus had to go deep to clinch the victory. In the first inning, Neptunus took the lead when Benjamin Dille scored on Stijn van der Meer's single to right field. In the top of the fourth, Hoofddorp Pioniers tied the game when Mervin Gario scored from third base on a groundout hit by Daan Kuit. But Neptunus would bounce back immediately in the bottom of the same inning. Sebastian Kok, who was promised a spot the roster of the flagship team well before the start of the season but only served as a bench warmer or threw his pitches with the farm team, took the mound but wasn't able to keep Neptunus from scoring the go-ahead run as he gave up a leadoff double, balked, gave up a walk and a sac fly. Eventually, Neptunus scored one more time in the seventh. Pioniers did have a golden opportunity to tie the game in the ninth inning when it had runners in scoring position with one out but Kevin Kelly shut the door by striking out the next two batters. 
The win went to Diegomar Markwell, who pitched six innings and allowed one run on four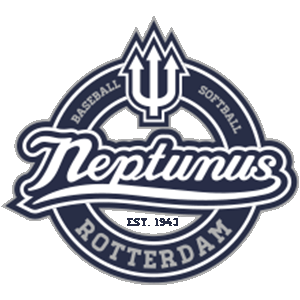 hits and two walks and struck out five. Sebastian Kok took the loss after one inning of work. Kevin Kelly earned the save. 
Stijn van der Meer was the best hitter for Neptunus with two hits out of two at-bats with an RBI and a run scored. 
DSS/Kinheim  8  –  16  Oosterhout Twins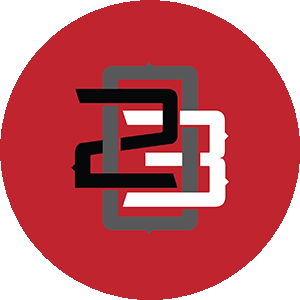 A flattering result as Oosterhout Twins didn't play its A game for most of the match. This game was almost the story of Stefan Iannelli, who pitched a no-hitter for 2.2 innings but still surrendered six runs. He gave up eight walks and wasn't helped by his defense as the catcher made a throwing error on a pick off attempt. After trailing 7-3, the team came back to 7-6 and eventually scored 10 runs in the final two innings to turn the tables. In the sixth inning, Twins came alongside when Shurman Marlin scored from first base on a double by Ruendrick Piternella and the latter scored on a single by Nick Peels. But DSS/Kinheim had to empty the poisoned cup as Twins scored two more. Nick Peels stole second and Rayshalon Carolina scored on the throw to second and Peels scored on Tyriq Kemp's single to center. In the seventh inning, Twins would score six insurance runs before the game ended due to the curfew rule.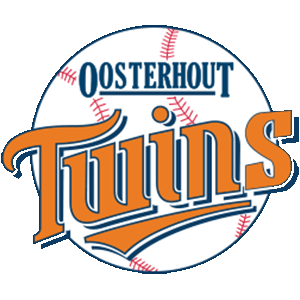 Javier Montero earned the win after he pitched 4.1 innings in relief and gave up two runs on three hits and a walk and struck out five. Rick Timmermans was tabbed with the loss. In two innings he gave up four runs on three hits and a walk as he struck out one. 
Rayshalon Carolina was the best hitter for Twins as he went 4 for 4 with two RBI and two runs scored. 
Silicon Storks  6  –  8  Quick Amersfoort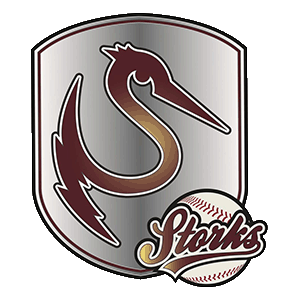 Once again a lack of pitching depth cost Silicon Storks the game. 
The team had a bold 6-0 lead after four innings but in the bottom of the fourth, Quick Amersfoort scored four runs to get back in the game. Twan Naessens, who pitched three scoreless innings got two quick outs in the fourth thanks to a double play but then failed to get out of the inning. Two walks, a double, two singles and a fielding error allowed Quick to score three runs. When Naessens was replaced by Diornick Sanchez, the latter gave up a bases loaded walk. In the following four innings, Quick Amersfoort would score four more runs to clinch a come-back-from-behind victory.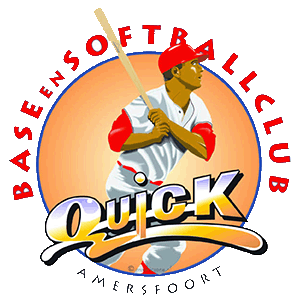 Jhan Rifaela pitched a perfect seventh inning for the win. Diornick Sanchez took the loss. 
Best hitter for Quick Amersfoort was Taylor Clemensia, who went 2 for 2 with an RBI and two runs scored. 
This blog post is brought to you by Score66 Baseball