On the second day of the second round of the shortened Dutch hoofdklasse season, the following games were scheduled: Curaçao Neptunus @ DSS/Kinheim, Meerlease Pioniers @ HCAW, Quick Amersfoort @ Silicon Storks and Oosterhout Twins @ L&D Amsterdam Pirates.
Quick Amersfoort  7  –  4  Silicon Storks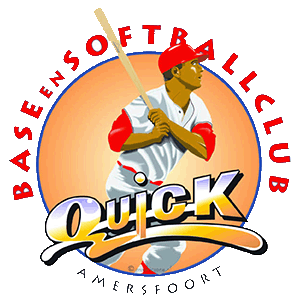 In one of those see-saw games, Quick Amersfoort struck first when Rachid Engelhardt singled up the middle and drove in Denzel Brooks in the top of the first inning but Silicon Storks would tie it immediately at the bottom of the same inning when Luuk Visser singled home Stephen Henson. Two innings later, Quick took the lead again when Denzel Brooks scored from third base on a sac fly by Rachid Engelhardt. But also this time, Storks would tie the game in the same inning when Jurriaan Dijk doubled to left-center field and drove in Jurian Hansen. Luuk Visser and Ibahin Redan followed with back-to-back singles to give Storks the 3-2 lead. But in the top of the fourth, Quick took the lead again as it scored twice. With no hits, Storks managed to tie the game in the seventh inning. Kelvin Knape drew a walk, advanced to second on a wild pitched, was moved over third with a sac bunt, and scored thanks to an error by shortstop Denzel Brooks.
Eventually, Quick Amersfoort scored three more runs in the ninth to clinch the victory.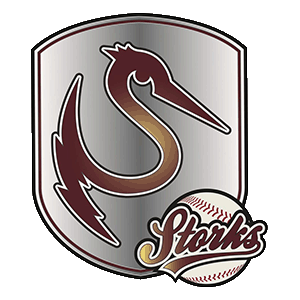 Winning pitcher was Jhan Rifaela who pitched three frames in which he allowed an unearned run on a hit and three walks as he struck out four. Diornick Sanchez took the loss. In two innings, he gave up three runs on a hit and three walks and struck out one. Rachid Engelhard and Jules Cremer both went 2 for 4 with two RBI.
Curaçao Neptunus  18  –  0  DSS/Kinheim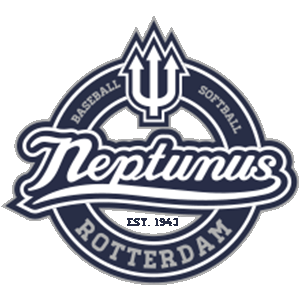 For two innings, DSS/Kinheim managed to keep Curaçao Neptunus from scoring but eventually in the third inning, with two outs, the Rotterdam team pushed for the lead. Glenn Wassink got two quick outs but then gave up three consecutive singles that drove in the first run for Neptunus. A walk loaded the bases before Dashenko Ricardo singled down the left-field line to drive in two more runs. But the suffering for Wassink was not over as Darryl Collins doubled down the right-field line to drive in two more. Orlando Yntema, on the other hand, cruised through six innings in which he gave up two hits and fanned four.
The five-run third inning heralded a lot of more scoring by Neptunus that would win the game easily in seven innings, mainly thanks to extra-base hits. Orlando Yntema earned the win, Glenn Wassink took the loss.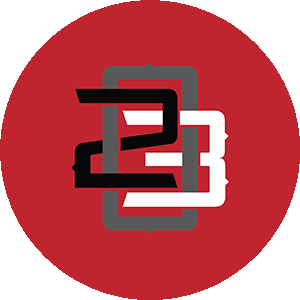 Stijn van der Meer was Neptunus' best hitter today as he went 4 for 4 with an RBI and two runs scored. In total, Neptunus collected nineteen hits of which four doubles and one home run.
Hoofddorp Pioniers  6  –  2  HCAW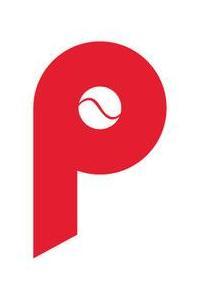 In a game that started 15 minutes late (it could not be a sun delay as it was overcast today 😉 ), both starting pitchers dominated the opposing lineup in the first three innings. Only in the fourth inning, Dennis Burgersdijk appeared to lose control when he loaded the bases with one out but thanks to his defense that turned a double play he pitched out of the jam. Lars Huijer also struggled in the fourth as he allowed two runs on two wild pitches before he struck out the next three batters to limit the damage to two runs. Until the eighth inning, Dennis Burgersdijk allowed only one run but he started the eighth with walking Marc Smit and hit Raul Jacobs with a pitch. That was the sign for the manager to replace Dennis. But that move would backfire as Pioniers would tie the game thanks to Max Draijer's single and take the lead due to two more singles and a groundout. A single by Victor Draijer in the ninth, added an extra run for Pioniers.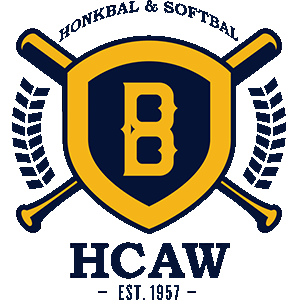 Lars Broersen earned the win after three innings of relief. He gave up one hit and struck out one. Despite pitching seven solid innings, Dennis Burgersdijk earned the loss.
Average-wise, Reangelo was the best hitter as he went 1 for 1 with an RBI.
Oosterhout Twins  0  –  6  L&D Amsterdam Pirates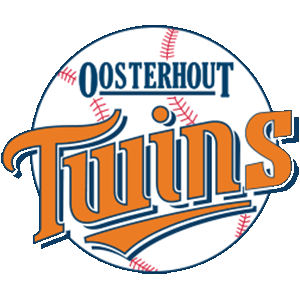 On the day L&D Amsterdam Pirates made a big announcement, the team from Amsterdam stayed at the right side of the score. After two scoreless innings, Pirates took a 2-0 lead when Denzel Richardson doubled to left field and drove in Delano Selassa and Roelie Henrique. Kalian Sams followed with a home run to extend Pirates' lead to 4-0. In the sixth, Kalian Sams hit another two-run shot, which signaled the end of Koen Postelmans. In the remainder of the game, nothing much did happen so Pirates cruised to an easy victory in which Twins could never be of any danger besides loading the bases in the fourth.
Koen Postelmans took the loss and Juan Carlos Sulbaran earned the win. In six innings, he gave up three hits, walked one and struck out four.
Best hitter for L&D Amsterdam Pirates was Kalian Sams, who went 3 for 4 with two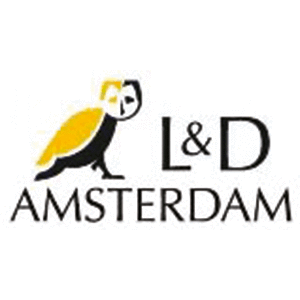 home runs, four RBI and two runs scored.
Notable feat. Youngster Finn Kops pitched 2.1 scoreless innings in relief for Twins, keeping his ERA at 0.00 after three outings so far.
This blog post is brought to you by Score66 Baseball