Today, 95 years ago, a game was played that not many have heard of. A Negro League team took on a KKK squad in Wichita, Kansas.
The semi-pro Negro League team Wichita Monrovians played an exhibition game against Wichita Klan Number 6. Unlike what people may think, violence never erupted during the game. But to achieve that, an article that promoted the game in the local newspaper stated:

"Only baseball is on tap at Island Park
Strangle holds, razors, horsewhips and other violent implements of argument will be barred at the baseball game at Island Park this afternoon when the baseball club of Wichita Klan Number 6 goes up against the Wichita Monrovians, Wichita's crack colored team. The umpires have been instructed to rule any player out of the game who tries to bat with a cross,"
As the Klan was officially forbidden in Kansas since early 1925, it looked for a promotion as it was losing members. This game was God sent. The Wichita Monrovians hosted the Klansmen to play a game at their ballpark at Island Park Stadium which was their own ballpark. The club was very popular in the black community of Wichita and had enough financial resources to have their own stadium.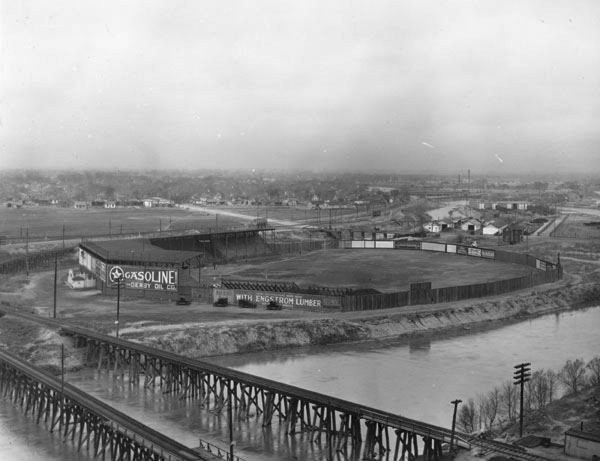 To prevent any favoritism, the teams hired Catholic umpires.
Sunday afternoon, June 21, 1925. The local newspaper reported there were no major incidents, only good baseball. The Monrovians won the game, that was played in the scorching heat, 10-8, and the crowd was described as large and enthusiastic. The revenue of the game was donated to charity.
Boston radio station WBUR.org stated on its website: "It's still bizarre that a baseball game between the Monrovians and the Klan would ever have taken place. From a black perspective, it was a way to show that they were equal to the Klansmen, that they could compete with them at all levels, including this one."