Parmaclima appears to have a hard time to put together a team in time for the 2020 season. In fact, Parma has made clear that it rather steps back this year and organizes some local tournaments.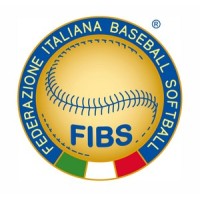 But Parma isn't the only team that has threatened not to play this season. A few weeks ago, the two Nettuno representatives (Nettuno Baseball City and Nettuno 2) also threatened to step back, even though it was said to be fake news a few weeks ago. But the rumors are persistent. Partially due to financial problems and partially because they claimed no guarantees were given regarding the safety of the players the two clubs threatened to step back. To meet the safety protocol of the FIBS also seemed to be a major hurdle for the two teams.
Now it seems that so far only two clubs have committed themselves to play in 2020: UnipolSai Bologna (not a surprise) and Godo Knights. In both cases, the main sponsors of these two teams would carry the costs if a player will be contaminated.
But having a hard time putting a team together is not the only reason for Parma to step back. Just like the two Nettuno teams, the costs to meet the safety protocol of the FIBS are too high and not economically affordable.
There is one more thing that endangers the season. The FIBS (Italian Baseball and Softball Federation) has stated that if teams pull back from playing the 2020 season in cases of force majeure, they will not be punished with a ban from the 2021 season. In a certain way, it is a good thing that clubs can pull back without being punished in case of financial difficulties caused by the coronavirus but on the other hand, it will give those clubs an easy way out with the result that the season might not be played at all. Even worse, those clubs can use the coronavirus to cover up their own failure. As written in early May, baseball in Italy is facing a hard time.
Even though Opening Day for the 2020 season has been set for July 12, it all depends on the willingness of the teams to start the competition. With Parma likely out and the participation of the two Nettuno teams still questionable it all depends on the three remaining clubs next to Bologna and Godo to make the upcoming season possible. But will a season with only five teams be feasible?