Earlier today you could read a rant about MLB owners refusing to postpone the start of the season due to the coronavirus as they don't want to lose money. But since MLB was under enormous pressure, the governing body of professional baseball did the only right thing: Postponing the start of the season.
 All day rumors were floating around social media. On Facebook, someone even claimed that the decision was already taken. But eventually, around 2.15 PM the word came out.
Around 1.00 PM Eastern time (7.00 PM Central European Time), Jeff Passan announced the indefinite suspension of operations by MLB already.
Eventually, MLB sent out an official Tweet in which it announced that the 2020 season will be suspended for at least two weeks and that Spring Training games will be cancelled.  Besides that, the two World Baseball Classic Qualifiers will be postponed until further notice as well.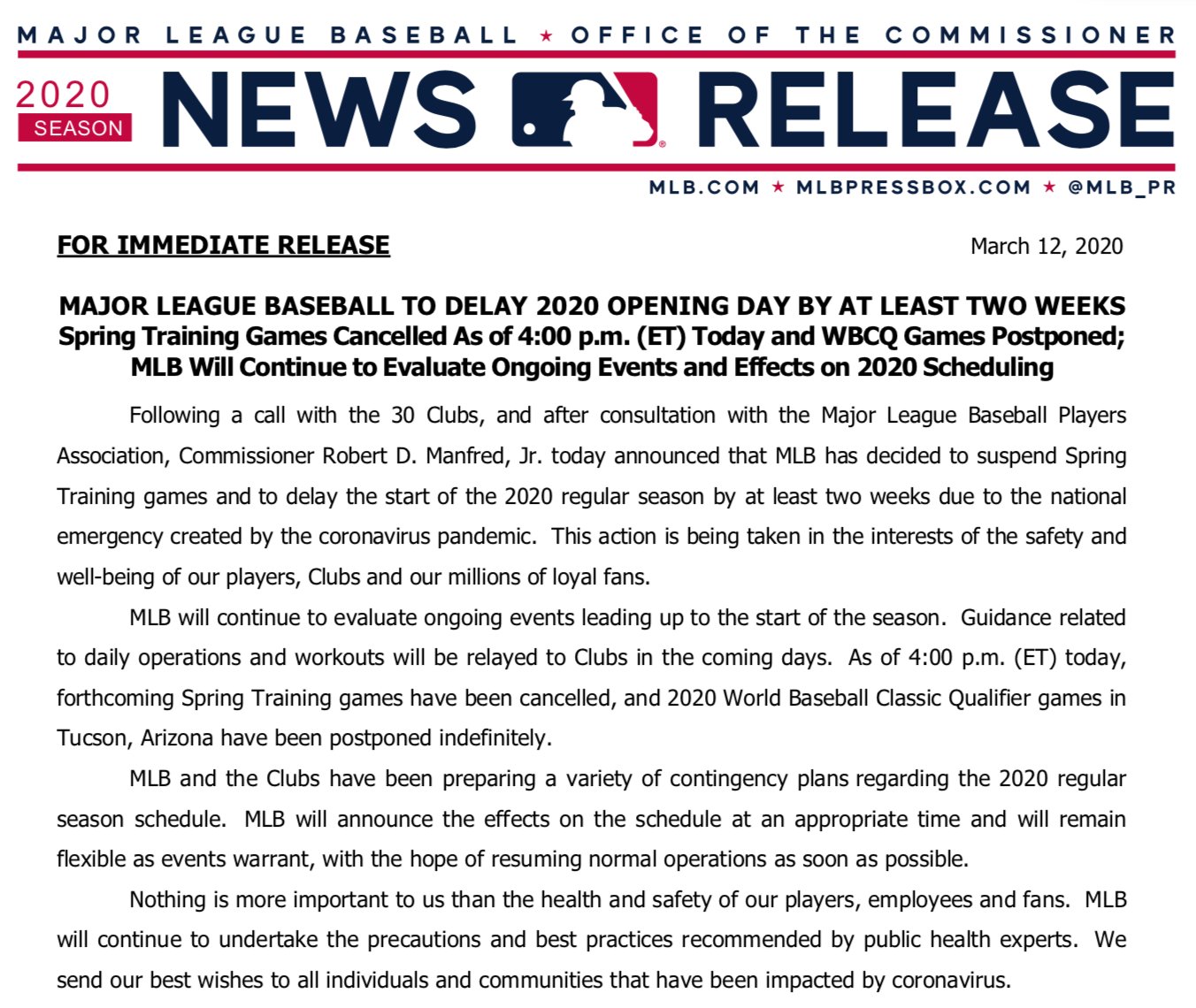 After the NBA and the NHL, MLB is the third major sports league to postpone the season.
As the Grapefruit League games were still going on, those of the Cactus League were cancelled already.
Finally, MLB is doing the only thing it should do. One can only wonder why it took MLB so long to take that decision. Apparently, the owners had to be convinced that the health of millions of fans is at stake.
With the World Baseball Classic Qualifiers being postponed as well, it remains to be seen when that event will take place now. If the event will still take place, it will likely after the end of the Minor League season, which would normally end mid-September. This may cause a problem with local leagues of the participating countries as most of them are still playing in September.